Responding to Crisis, Building Resilience: The 2020 HarvestPlus Annual Report
From

HarvestPlus

Published on

28.05.21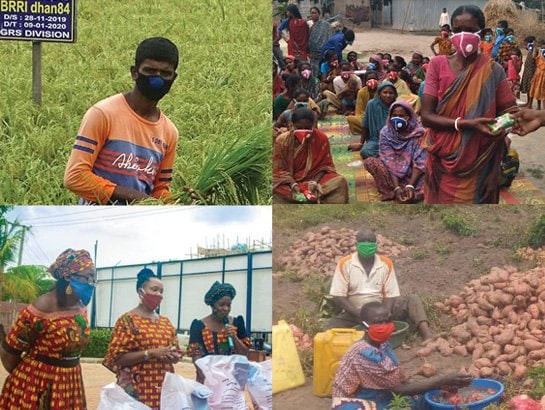 For the primary beneficiaries of HarvestPlus—smallholder farming families and low-resource consumers in Africa, Asia, and Latin America—the rapid expansion of the COVID-19 pandemic caused immediate health threats and increased economic, food, and nutrition insecurity.  To address these challenges, HarvestPlus and its partners pivoted to crisis-response mode.
Our 2020 Annual Report, "Responding to Crisis, Building Resilience," describes steps we and our many partners took to ensure that millions of farming families dependent on biofortified crops for essential micronutrients, nourishment, and livelihood, did not miss a crucial planting season or lose their links to post-harvest markets. We also helped biofortified food businesses—many run by women—continue to source needed raw material, and we contributed to humanitarian relief efforts for hard-hit communities.
The good news amid the turmoil: by the end of 2020, 9.7 million of farming households across Africa, Asia, and Latin America were growing biofortified crops, a 14 percent increase over 2019, and more than 48 million household members are now consuming and benefitting from these crops. This is particularly significant for the women and young children in these families, since they are most at risk of micronutrient deficiency and its ill effects.