Remote sensing identifies small reservoirs for fish farming in Ghana
From

CGIAR Initiative on Aquatic Foods

Published on

20.10.23

Impact Area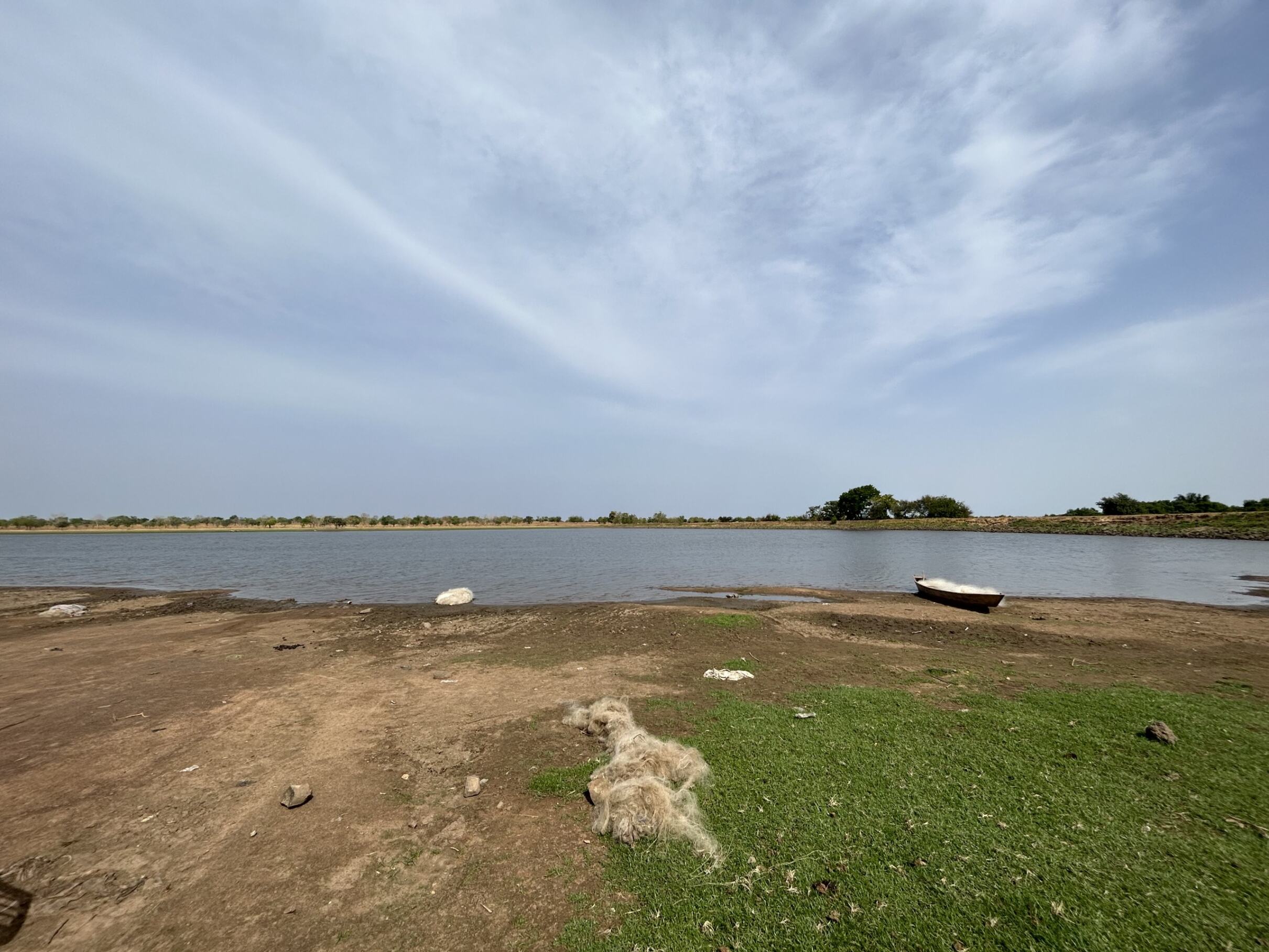 A series of small reservoirs in north-eastern Ghana have been identified as potential sites for the introduction of fish farming, thanks to remote sensing analysis by scientists under the Aquatic Foods Initiative.
Fish is already Ghana's most important source of animal protein and the country's Aquaculture Development Plan aims to increase production of farmed fish from around 90,000 tonnes in 2021 to over 210,000 tonnes by 2027. Achieving the target depends on overcoming a range of challenges, from the high cost of fish feed to poor management practices. It also requires a better understanding of the areas that could support the introduction of farmed fish.
A team from the International Water Management Institute (IWMI) developed a Google Earth Engine (GEE) script – based on Sentinel-2 satellite data – to accurately map the reduction of water area of several small reservoirs during the dry season in Ghana's North East Region. It concluded that reservoirs such as those in the localities of Nansoni, Tombu, Langbinsi and Nalerigu would be feasible pilot sites for the introduction of farmed fish as they showed sufficient water availability throughout the dry season.
"Identifying sites for the introduction of fish farming can be costly and time consuming," said Sander Zwart, a senior researcher at IWMI and one of the authors of the report. "By using freely available, desk-based tools to accurately characterize water bodies we can save time and resources by guiding field teams to the communities around the most promising locations for aquaculture development."
Ruby Asmah, Principal Scientist at the CSIR Water Research Institute in Ghana, said: "Aquaculture has enormous potential for helping to tackle hunger and poverty, while ensuring local jobs and a stable supply of animal protein year-round. This remote sensing approach can support the rapid development of aquaculture in areas that can readily benefit from it."
The work is being refined and expanded to map over a thousand small reservoirs in northern Ghana. To support development partners and the public sector in accessing and using the data, IWMI will also codesign a web portal and help to train users.
A report on the remote sensing work in Ghana is due to be published shortly.