Remarks by Sonja Vermeulen at the Plant Treaty Governing Body's 10th Session
From

CGIAR Initiative on Genebanks

Published on

20.11.23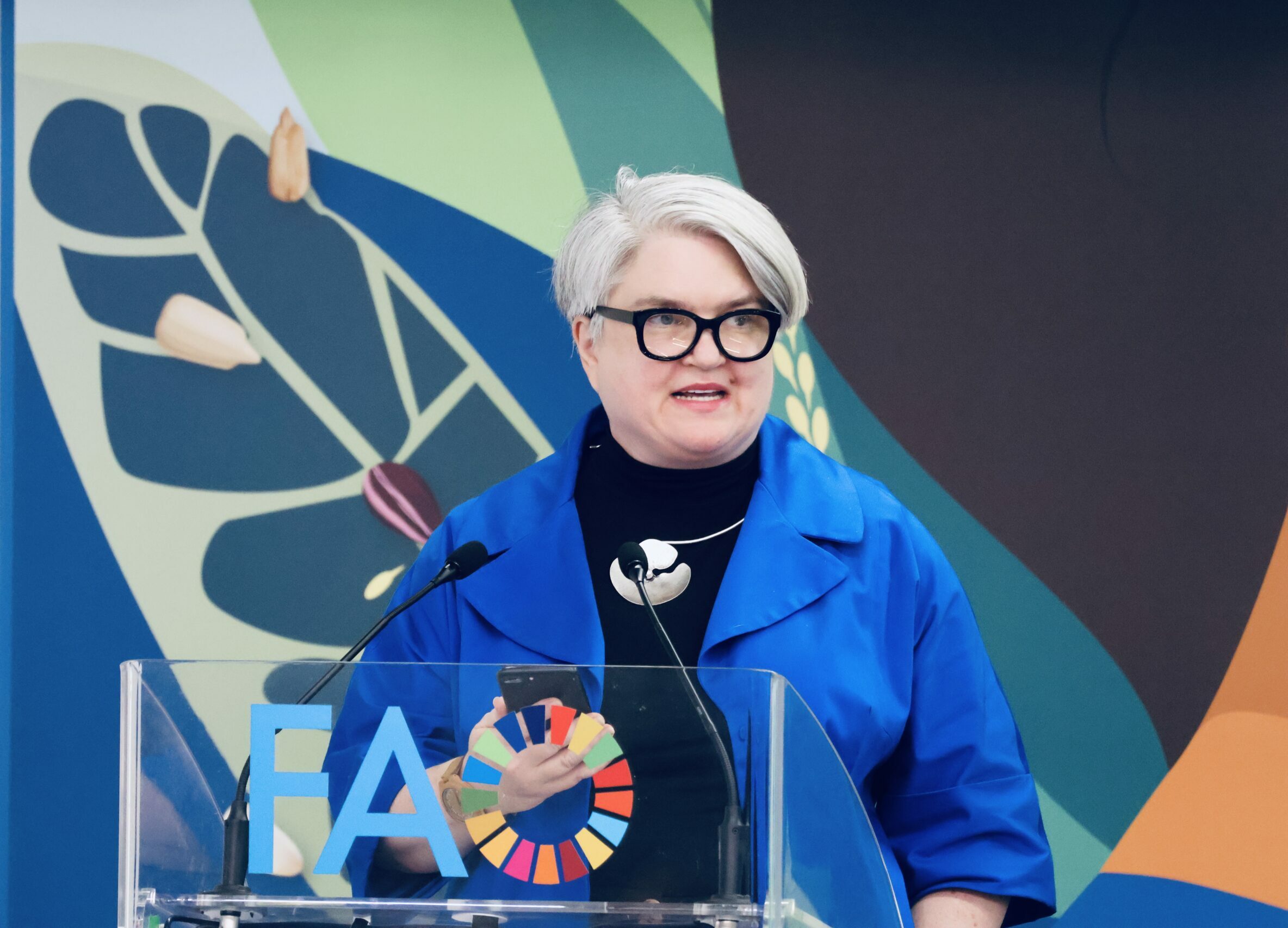 Sonja Vermeulen – Managing Director of Genetic Innovation, CGIAR – made the following remarks during the Opening Session of the International Plant Treaty Governing Body's 10th Session.
Honorable Chair of the Tenth Session of the Governing Body,
Excellencies, Distinguished Participants,
Thank you for inviting CGIAR to address this opening session.  
We have known for some time that unsustainable food systems contribute to environmental degradation, biological diversity loss, climate change, inequality, and the double burden of malnutrition.
But in recent years, the international community has started to recognize the positive role that agriculture can play in addressing these problems. Notably how using, managing and conserving biological diversity can help us provide diverse and nutritious diets, as well as support livelihoods and women's economic equality – all while remaining within the earth's ecological limits.
The links between biological diversity, food systems and nutrition were made clear during the World Food Systems Summit in 2021.
These links are also reflected in the Kunming-Montreal Global Biodiversity Framework, or GBF, adopted in December 2022, especially in the targets relating to:
   • the sustainable use of biodiversity
   • ex situ and in situ conservation
   • access and benefit sharing, and  
   • technology transfer and capacity-building.
These targets are high level and aspirational. They do not come with guidance on how they should be achieved.
And this is where the Plant Treaty, and the contracting parties and stakeholders who implement it, are so important.  The Treaty was way ahead of its time in making the connections between biological diversity, environmental sustainability and food systems. And the cooperative framework and policy support it provides are crucial for achieving many of the GBF Targets.
For example, the Treaty's Global Information System sheds light on the state of ex situ conservation. And the Multilateral System of Access and Benefit Sharing provides data on the exchange of materials. This information is vital for monitoring progress against the Framework targets.
The Treaty also provides a platform for contracting parties, international organizations, and other stakeholders to redouble their conservation efforts, working together to identify gaps in the coverage of the global system of Plant Genetic Resources for Food and Agriculture (PGRFA) conservation and to ensure that the diversity we have is not lost.
But there is a lot of work still to do.
If I may, I would like to suggest three ways to make the relationship between the Plant Treaty and the GBF even more productive.
First, we need better systems for assessing the state of PGRFA conservation in situ. CGIAR Centers have developed tools which are being piloted in a few of the projects supported by the benefit sharing fund. Clearly we need to do these assessments at scale.
Second, we need to do more to assist low- and middle-income countries to generate and use digital sequence information, or DSI. Our view is that the Plant Treaty is best placed to develop a capacity building strategy for DSI, based on feedback from member states and stakeholders on their needs and capacities. Indeed, we very much hope that this is one of the outcomes of this Governing Body session.
Third, GBF monitoring frameworks should include indicators on community biodiversity management and crop improvement programs. Without these, it is difficult to measure progress in the sustainable use of PGRFA.
Working with low- and middle-income countries on technology transfer and capacity building has always been core to CGIAR's strategy. We will continue to work closely with national partners on conservation and use of PGRFA and remain willing to support the Governing Body's initiatives in this area.
Finally, I would like to share two positive developments associated with the ongoing CGIAR reform process.
First, the CGIAR System Council has renewed its commitment to guarantee the annual funding that, alongside the Crop Trust finance, supports the core functions of the CGIAR genebanks, including maintenance of the collections, germplasm health units and the global policy work.
Second, I am very pleased to report that ICRISAT has joined CGIAR's unified governance, and will benefit from the same System Council funding support as the other genebanks.
Distinguished Chair and Participants, let me wish the Governing Body the very best, working through your important and ambitious Tenth Session agenda.
Thank you for your attention.
Photo credit: Shawn Landersz/Crop Trust