Policy seminar: Then and now – a look at domestic support: Farm subsidies and international trade rules
From
Published on

21.06.23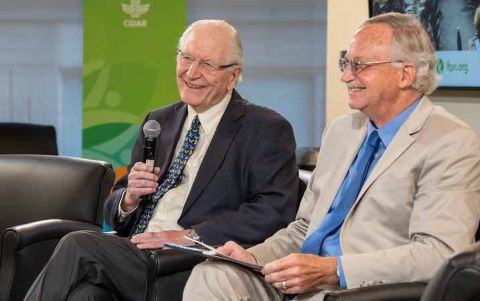 by Charlotte Hebebrand and Joseph Glauber
OPEN ACCESS | CC-BY-4.0
The Uruguay Round of international trade negotiations, which started in 1986 and concluded in 1994, advanced trade liberalization and led to the formation of the World Trade Organization (WTO). The Uruguay Round Agreement on Agriculture (URAA) stands out as a hallmark, since it brought agriculture—until then mostly not covered by international trade disciplines—into a rules-based framework.
An important focus of URAA negotiators at the time was domestic support provided by developed countries setting high output prices or making payments based on output. These practices produced market distortions; they incentivized farmers to produce more, which drove down international prices to the detriment of farmers in other countries. In agreeing to the URAA, countries agreed to reduce their levels of certain trade-distorting support. They also shielded some types of domestic support from reduction by negotiated carve outs and exemptions from limits under certain conditions.
A May 25 IFPRI policy seminar examined how domestic support has evolved since the URAA was adopted and why progress on further disciplines has proven to be so difficult, and offered suggestions on the way forward. It featured Lars Brink, independent policy advisor, and David Orden, professor at Virginia Polytechnic Institute and State University—authors of the recently published book Agricultural Domestic Support Under the WTO: Experience and Prospects—and a panel of trade experts. The event was moderated by IFPRI Senior Research Fellow Joseph Glauber.