Policy seminar: Sustainable trade and the EU-Mercosur Agreement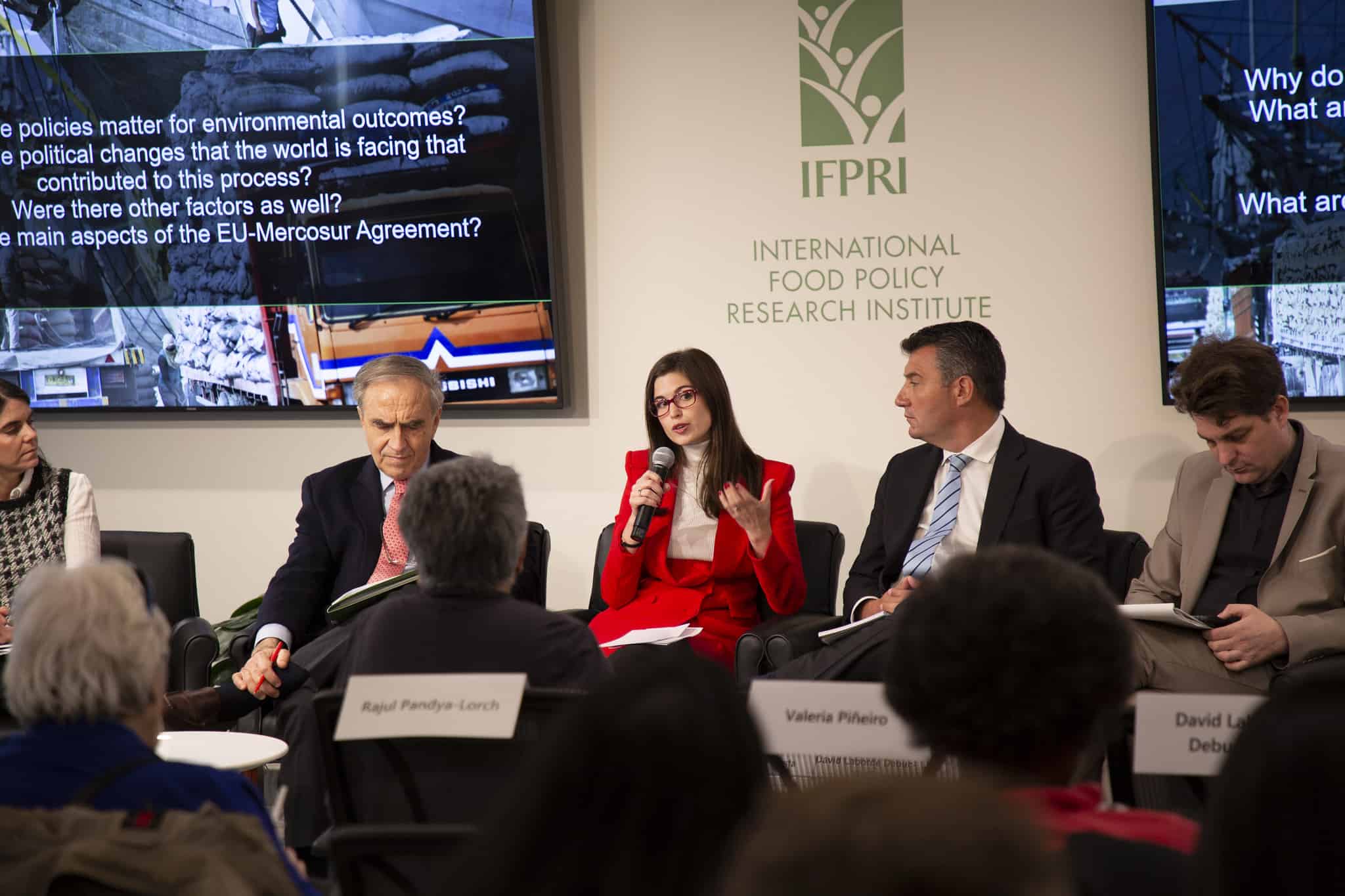 In 2019, the European Union and the Mercosur trade bloc (Argentina, Brazil, Uruguay and Paraguay) reached a free trade deal in principle after 20 years of on-and-off negotiations. If ratified, it would be the largest such agreement for either group, creating a free trade zone of 774 million people and $21 trillion in GDP—almost a quarter of global GDP.
The EU-Mercosur deal thus has important implications for global agriculture, food systems, climate change, and meeting the SDGs. A Feb. 19 IFPRI policy seminar explored these challenges.
Photo credit: Jamed Falik/IFPRI