Placing justice at the heart of climate action
From
Published on

15.11.22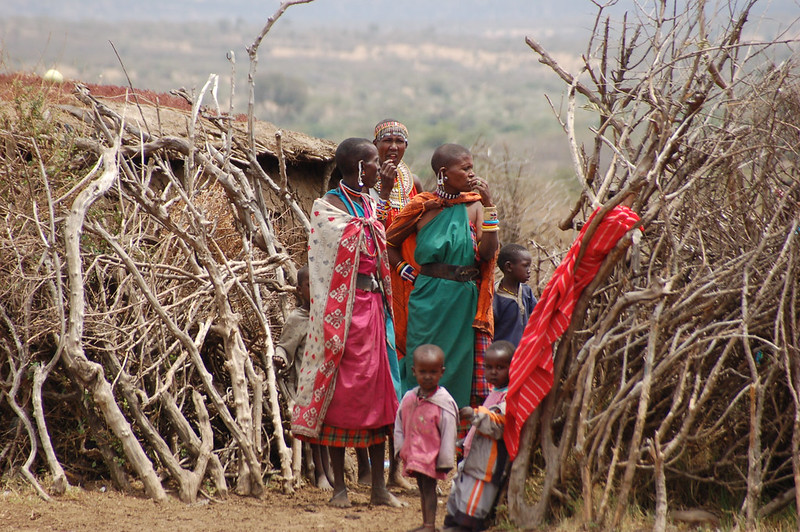 Country pledges must be more transparent and ensure local communities' rights, new report says
Amid the scars of deforestation in southeastern Brazil, the Kayapo Indigenous Territory is a heart-shaped green oasis whose inhabitants defend it fiercely against encroachment by farmers, ranchers and loggers. Invaders have made some inroads from the east, but some 10 million hectares of primary humid forest remain intact, storing carbon as they have for thousands of years and serving as a buffer against fires.
The Kayapo territory offers a lesson to climate policy makers, say panellists who discussed a new study, the Land Gap Report, on 11 November 2022 at a side event at the United Nations Framework Convention on Climate Change (UNFCCC) COP27 climate summit in Sharm El-Sheikh, Egypt.
The report warns that governments are relying excessively on tree planting to slow global warming, when the greatest emphasis should be on maintaining existing forest, restoring degraded ecosystems and guaranteeing the rights of the peoples who have managed those lands for generations.
"The evidence shows that forest lands that are legally held by communities exhibit lower rates of deforestation, store more carbon, harbour more biodiversity and benefit more people than lands managed by either public or private entities," CIFOR-ICRAF senior scientist Anne Larson said during the panel discussion.
But those communities could be at risk from countries that pledge to offset their greenhouse gas emissions by planting trees, especially countries in the global North that propose converting millions of hectares of deforested or degraded land in the global South into forests and tree plantations.
Adding up the pledges from 166 countries and the European Union, the authors of the Land Gap Report calculated this would require 1.2 billion hectares of land — an area larger than the United States and four times the size of India – and an amount that makes those schemes unrealistic, the scientists say.
"Plastering the planet with imaginary trees is absurd," Virginia Young of Australia's Griffith University, said bluntly during the panel discussion.
It also raises issues of land rights and climate justice.
"The pledges, as they're currently written, can't be met without including the customary lands and territories of Indigenous Peoples and local communities," Larson said. "We need a major paradigm shift in the way we seek to solve the global climate crisis. And that new paradigm needs to not only be effective in addressing carbon emissions, but also to be just, if we want to transform the way we live on the planet. Patchwork solutions like tree planting are not going to work, and they definitely aren't going to work for the Indigenous Peoples and local communities and farmers living on rural lands."
For Kimaren Riamit, founder and director of Indigenous Livelihoods Enhancement Partners in Kenya and a co-author of the Land Gap Report, risks posed by nature-based solutions that fail to consider local communities hit close to home.
"That the highest biodiversity concentration is in Indigenous Peoples' territories is not accidental. It is based on the value system. It is based on the traditional knowledge system of positive nature relations," Riamit said during the panel discussion. "We must not reproduce a history of dispossession of Indigenous Peoples. We need to put human rights at the centre of climate change discussions and decisions."