Orienting models towards food system transformation: putting policies first
From

CGIAR Initiative on Climate Resilience

Published on

07.04.23

Impact Area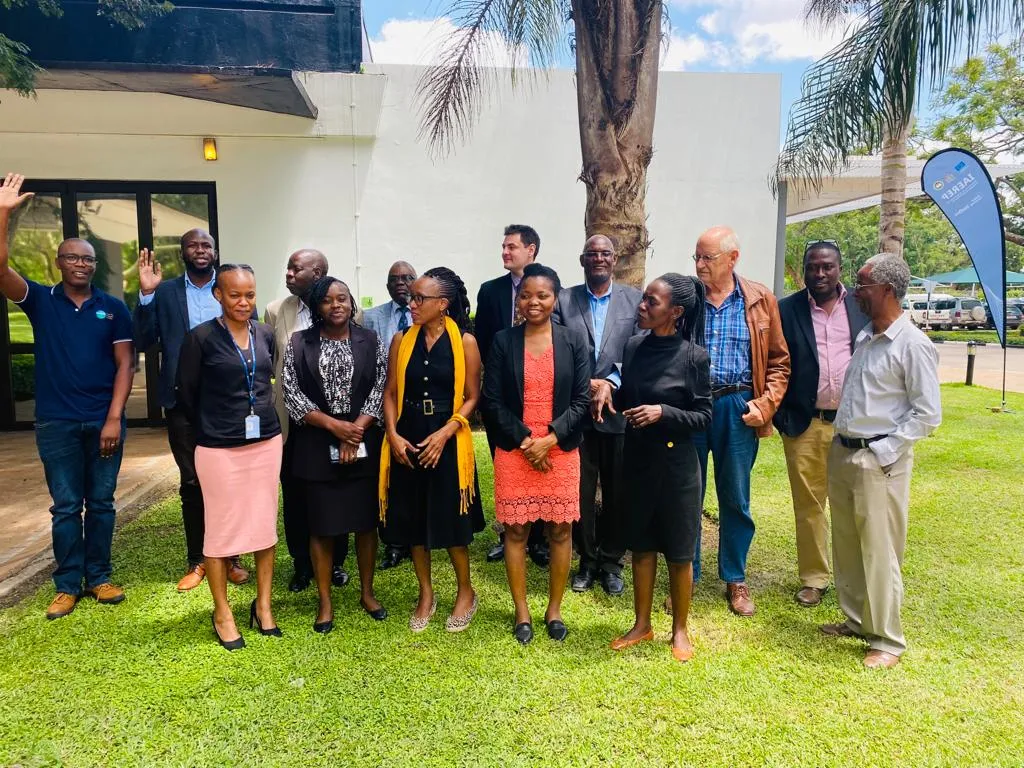 Many analyses model the impacts of climate change on various aspects of food systems. However, few of these are used to contribute directly towards solving the problems that the UN's Sustainable Development Goals seek to address – such as ending hunger, improving food and nutrition security, and promoting sustainable agriculture.
Modeling for food system transformation needs to be focused squarely on how to meet these challenges. To do this, we need greater inclusivity in all process stages: stakeholder-led modeling and co-creation of modeled outputs are critical to ensuring relevance to existing policy processes that can contribute to on-the-ground solutions.
The ClimBeR Project
Work Package 3 of CGIAR's Climate Resilience Initiative (ClimBeR) aims to provide evidence that can be used to inform policies toward a climate-resilient and nutrition-secure future in Zambia. We use modeling to help us to understand possible pathways toward nutrition security; however, without expert knowledge of the Zambian food system and existing evidence gaps in policies, modeling outputs are unlikely to be useful for informing policy development. The iFEED integrated assessment framework can be used to bridge the gap between modeling and policy relevance by incorporating stakeholder expertise to co-produce outputs that are specifically targeted to inform policies.
Working with Zambian stakeholders to orient modeling
A workshop was conducted in Lusaka on March 7th with a working group of Zambian food system experts. The main aims of this workshop were to introduce iFEED and to identify opportunities to use modeling results to add to policy development.
Participants at the workshop represented diverse stakeholders who play relevant roles in the agriculture, water, and food security sectors in Zambia. There were representatives from NGOs, youth groups, smallholder farmers association, ministries, and government agencies.
Breakout groups focused on three distinct areas of policy importance in Zambia: irrigation, crop diversification, and livestock and land use change. Stakeholders identified policies of importance for each of these areas. They used participatory ranking methods to rank the policies to focus on based on policy importance, agenda and duration, and the opportunities we would have to influence policies given the timing of policy processes and available modeling outputs. Identified policies included the Second National Agriculture Policy and the National Policy on Climate Change.
Each group proposed ideas for how to use modeled outputs to focus on policy-specific evidence gaps. Ideas included summarising future irrigation demands by agro-ecological zones and detailing the barriers specific to each region for irrigation expansion; finding commonalities between modeled suggestions for crop diversification and existing diversification strategies in Zambia; and assessing whether farm blocks identified in agricultural policy overlap with modeled suggestions for agricultural land expansion.
Next steps toward climate-resilient nutrition security in Zambia
During spring 2023, we will develop detailed plans for engaging with these policies and constructing the evidence that the working group agrees will contribute towards climate-resilient nutrition-secure policies. Meetings will take place in April to continue these discussions, and by the end of May, we hope to have completed a first draft of co-developed outputs that can be used to inform policies and have a clear plan for when and how to use these results to inform policies.
Without continued engagement with stakeholders, modeling risks losing relevance to the urgent situation in sub-Saharan Africa. Our results already show that irrigation and crop diversification are good ideas for enhancing climate resilience and nutrition security; next, we must work collaboratively to ensure that these results are packaged to influence ongoing policy processes that contribute towards building food and nutrition security.
A version of this post first appeared on the Globalfood@leeds Medium account.