Nexus thinking for sustainable irrigation
From

CGIAR Initiative on NEXUS Gains

Published on

06.02.23

Impact Area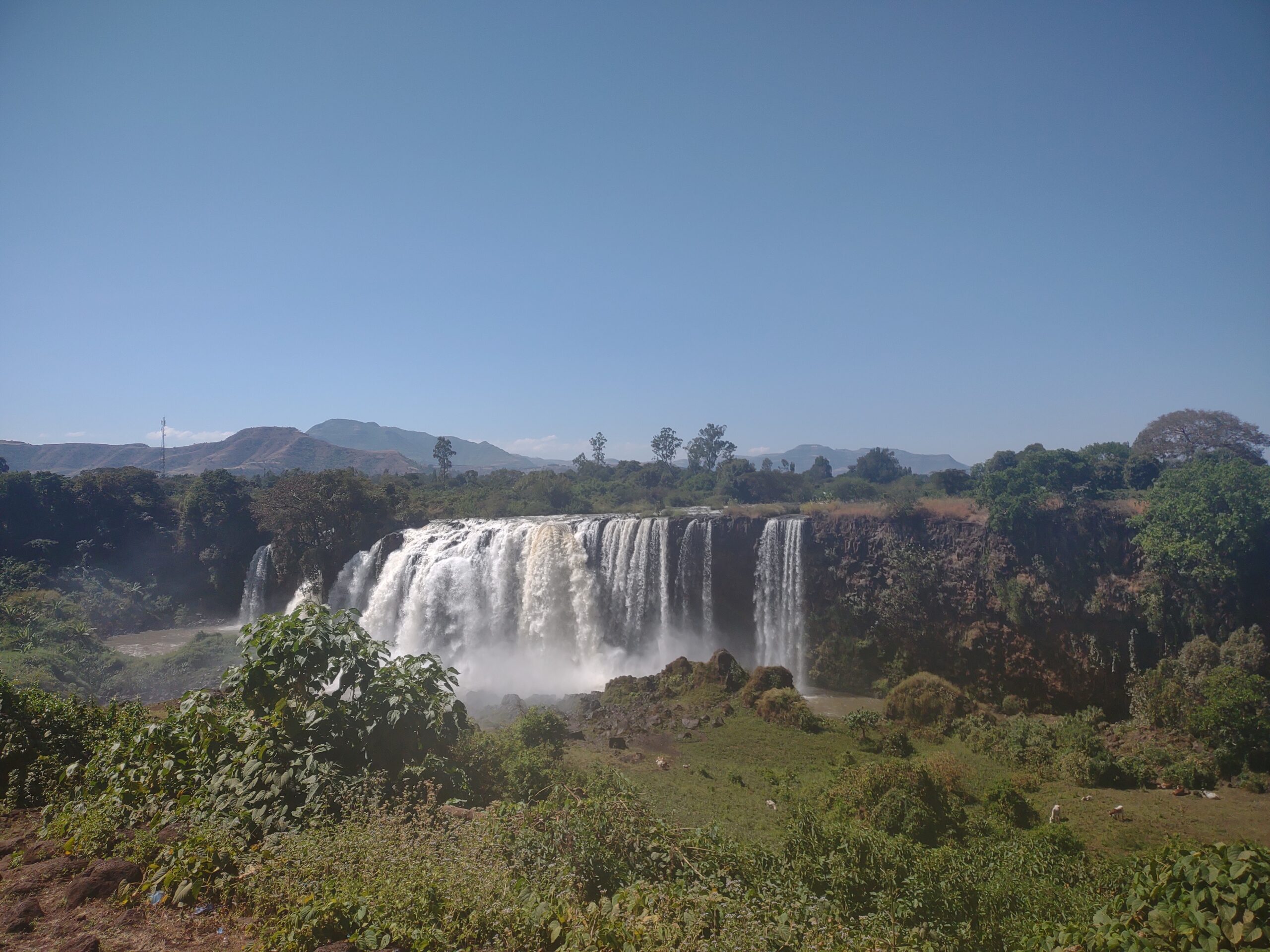 Women in science can speak for women in the community for the benefit of all water users
On the 8th International Day of Women & Girls in Science, clean water and sanitation are front and center. Within the framework of the Sustainable Development Goals, the high-level sessions at the United Nations Headquarters in New York will advocate for women in science. Importantly, the agenda also recognizes the role of women in the communities targeted by development programs. On both fronts, observes IWMI Researcher Dr Meron Teferi Taye, "There's more awareness than before. But on the ground, it's not always the case that gender mainstreaming has taken place."
As a researcher studying the Lake Tana sub-basin of the Blue Nile Basin, the Awash Basin and the Central Rift Valley Basin, Meron is only too familiar with on-the-ground realities. In Ethiopia, a growing population and increasing demand for food are constrained by a lack of agricultural land. Government policy favors agricultural intensification that maximizes yield per unit of land, as well as agricultural expansion, driving a dramatic increase in irrigation. However, surface water withdrawals for irrigation, particularly during the dry season, are causing scarcity and ecosystem degradation in some basins. This is compounded by the lack of water storage, inefficient irrigation technologies and infrastructure and, increasingly, climate change.
Sustainable water resources development is seen as the answer to these challenges. "But to ensure sustainability, we need to first understand how much water is available, both as surface water and as groundwater," Meron says. Taking into account seasonal variation and climate projections, researchers can then model how supply matches demand over time and across geographies. The scenarios thus developed are a vital tool for planners and policymakers seeking to meet development goals.
Meron, who worked as Ethiopia Country Program Manager for REACH (Improving water security for the poor) prior to joining the International Water Management Institute (IWMI), is now applying a holistic and participatory approach to hydro-climatological modelling. Under the CGIAR Initiative on NEXUS Gains, she is contributing to the development of an integrated water storage diagnostic tool to better understand surface, groundwater and subsurface water storage in Ethiopia, and how storage changes over time. This is expected to inform the NEXUS Gains approach to water, energy, food and ecosystems, and help address the issues of environmental degradation and over-abstraction of water.
Such an adaptive approach is more responsive to the results of monitoring and evaluating water resource availability and abstraction. Strategies to address water scarcity include balancing the overuse of surface water with the relative under-exploitation of groundwater resources; improving water storage management; and deploying more efficient irrigation technologies. Adaptive management will thus boost water productivity to improve food and nutrition security while supporting socioeconomic development.
Rather than relying solely on hydro-meteorological projections from the Intergovernmental Panel on Climate Change, researchers will engage with both local communities and government to obtain estimates of water supply and demand. This will help to develop more plausible and locally relevant scenarios that can be run in hydrological models. Participatory scenario development of this kind also incorporates community gender dynamics, an understanding of which reveals that the needs and opportunities of women and men vis-à-vis water often differ. Moreover, as Meron explains: "It's not enough to get the views of female-headed households to balance those of male-headed households. The perspectives of women within the latter group are equally important." Women researchers, Meron says, are more likely to incorporate female perspectives in the design and implementation of research projects.
Meron's research demonstrates how women in science can innovate to elevate women in the community to "bring everyone forward". NEXUS Gains is also implementing capacity-building programs targeting women, youth and other marginalized groups. Meron cites the mentorship initiative launched in 2022 by Women in Research and Science (WIRES) and the GDI function, as well as groups that support women in science. "The situation is improving," she says. "But there's still work to be done."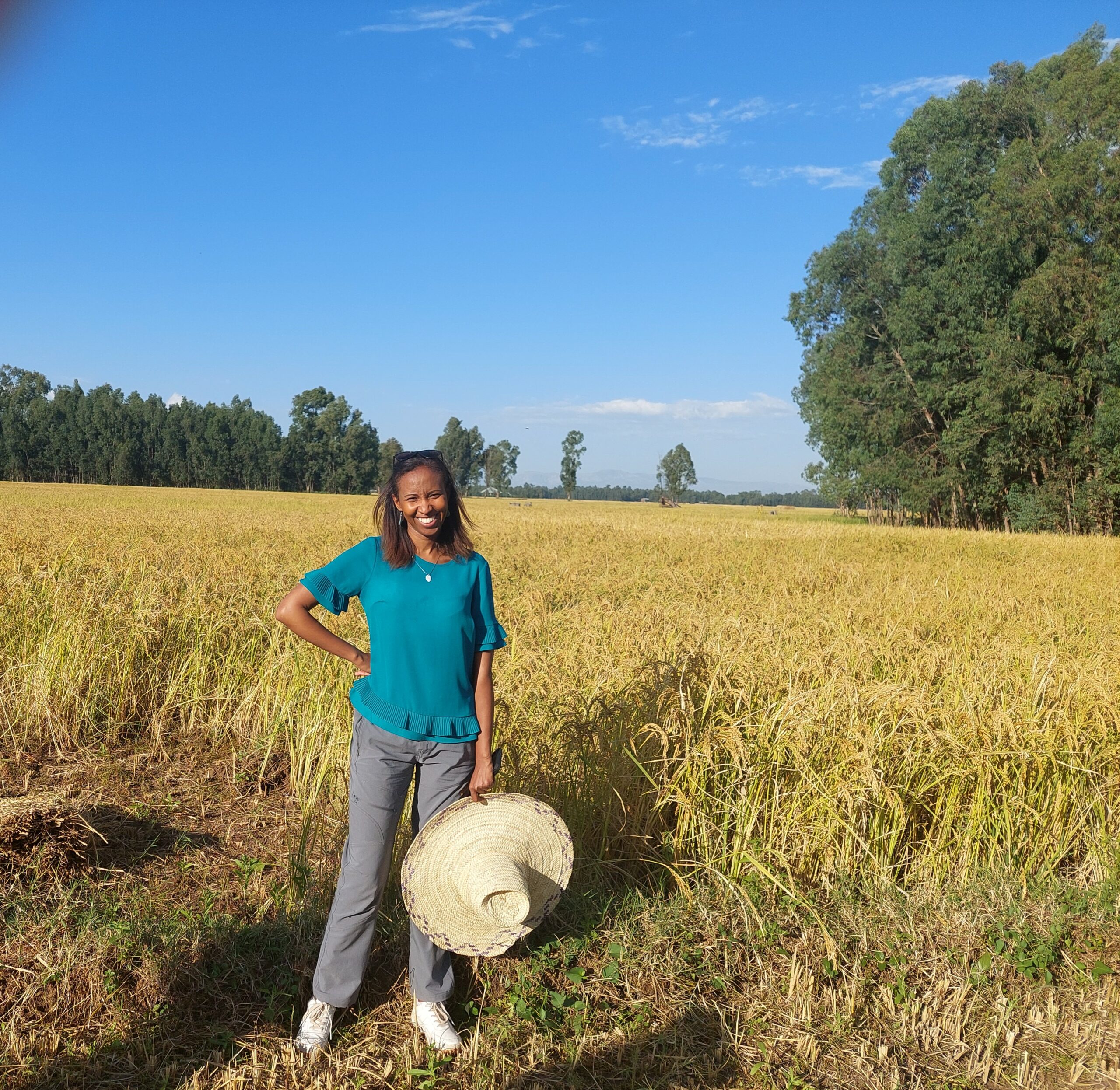 Meron Teferi Taye (meron.taye@cgiar.org) is based at the Ethiopia office of the International Water Management Institute (IWMI).
This feature is part of a series of interviews with researchers about their work for the NEXUS Gains Initiative. For more information, visit the NEXUS Gains webpage or contact nexusgains@cgiar.org.
Header image: Blue Nile Falls, Ethiopia. Photo by Meron Teferi Taye/IWMI.