New study shows impact of systematizing crop breeding schemes
From
Published on

04.09.22

Funders

Australian Centre for International Agricultural Research, Bill and Melinda Gates Foundation, Germany, United Kingdom, United States of America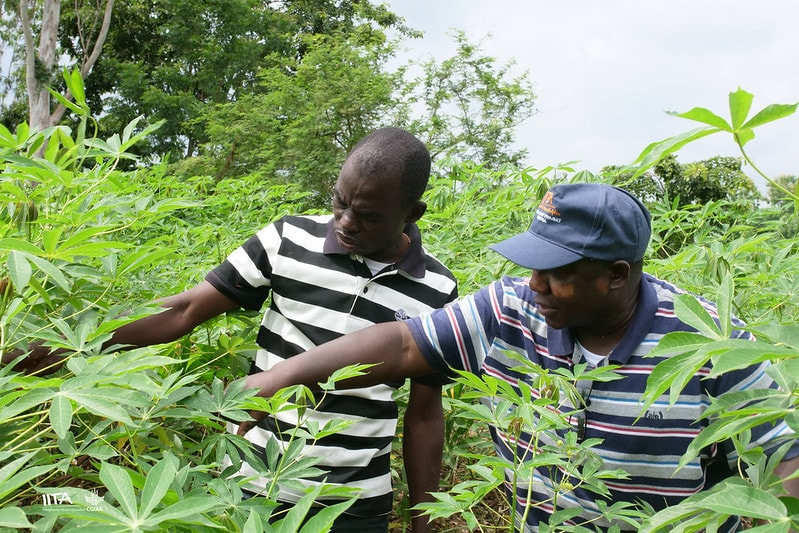 A new study finds tremendous potential for continuous improvement and mathematical methods to improve breeding schemes, leading to better crops for farmers.
The Frontiers in Plant Science paper — authored by the CGIAR Excellence in Breeding team, International Institute of Tropical Agriculture (IITA) and partners — lays out the potential of systematizing breeding as an industrial process and ensuring programs adopt a culture of continuous improvement.
The authors advocate using systems that quantitatively track breeding schemes and the market segments and product profiles they target. For example, EiB developed the publicly available software tool Breeding Pipeline Manager (BPM). This tool ensures standardization across complex breeding work in ways that are customizable to a program's particular needs. It can also be added to any compatible database, such as the Enterprise Breeding System (EBS), to link phenotypic data with breeding targets, pipelines and breeding schemes.
"These processes and systems help breeding teams use continuous improvement methods to document, describe and visualize their work," says lead author EiB's Giovanny Covarrubias. "In the paper, we describe a case study — IITA's Cassava program in Uganda — which used the approach to improve their breeding scheme."