New e-learning course to tackle complex challenges of managing dryland forests and agrosilvopastoral systems
From

CGIAR Initiative on Livestock and Climate

Published on

29.05.23

Impact Area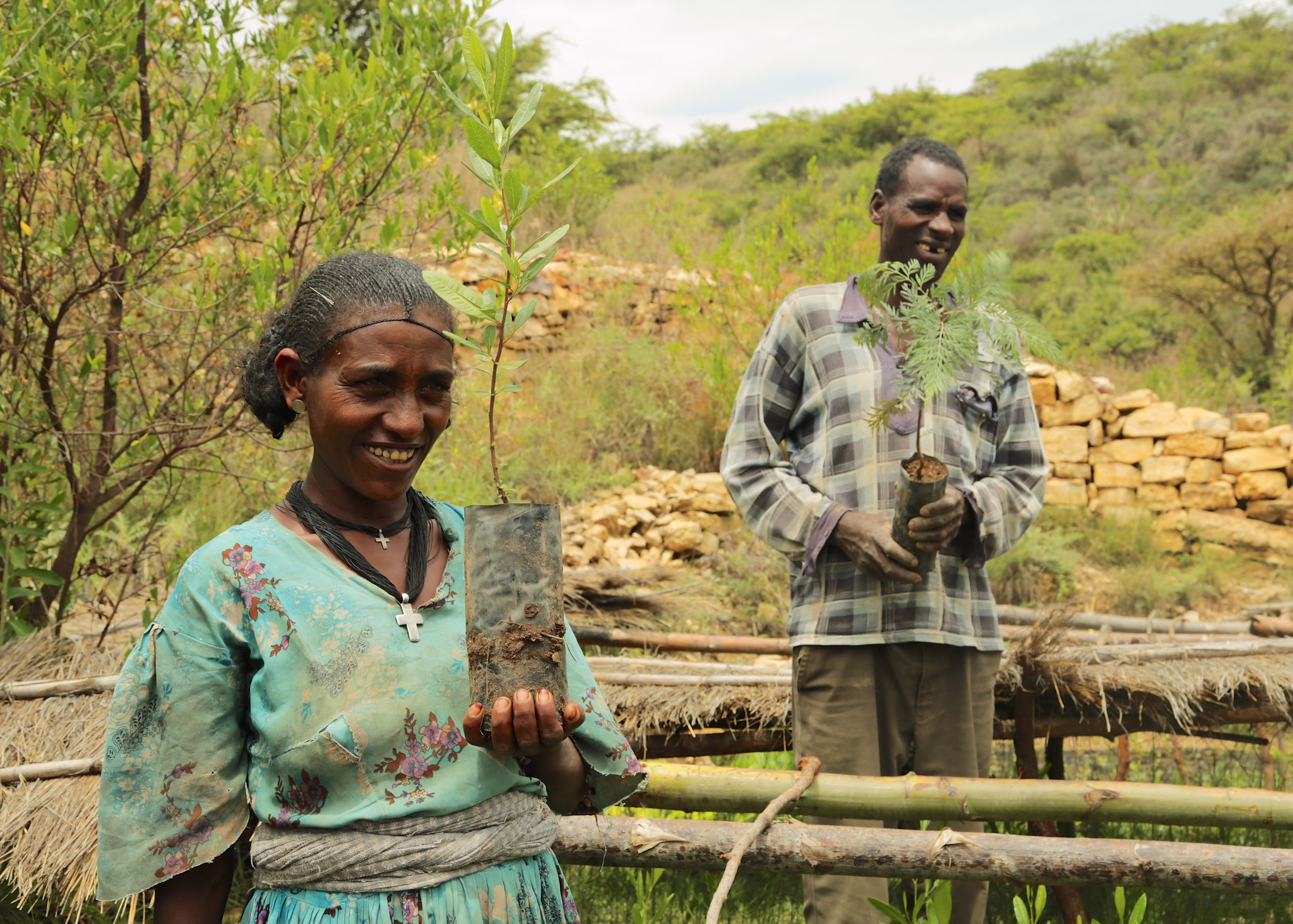 In March this year, the Committee on Forestry Working Group on Dryland Forests and Agrosilvopastoral Systems (COFO-WG) and the Food and Agriculture Organization (FAO) unveiled an e-learning course titled "Transforming Dryland Forests and Agrosilvopastoral Systems." This new initiative aims to address the growing range of challenges faced by these crucial ecosystems, which play vital social, economic, and environmental roles in communities worldwide.
Dryland forests and agrosilvopastoral systems, covering 41 percent of the global land area, are essential providers of goods and environmental services. They play a significant role in alleviating poverty, ensuring food security, and supporting the livelihoods of approximately two billion people globally. Moreover, these ecosystems hold special importance for the world's most vulnerable communities, offering a source of food and other essential materials during times of insecurity.
However, the increasing threats of degradation, fragmentation, deforestation, and desertification jeopardize the integrity of dryland forests and agrosilvopastoral systems. Climate change, resource over-harvesting and poor policy decisions further compound these challenges, along with a lack of understanding and capacity in sustainable dryland management on a global scale.
Why develop an e-learning course on drylands?
The COFO-WG and FAO e-learning course aims to bridge the knowledge gap and build capacity in dryland management practices. The course seeks to equip individuals with the necessary skills and knowledge to tackle the complex challenges faced by these ecosystems. By elevating awareness and expertise in dryland systems, this e-learning course aims to foster positive change and promote sustainable practices for the benefit of both communities and the environment.
Mounir Louhaichi, team leader of rangeland ecology and forages at ICARDA, played a central role in the development of the course—part of the larger contribution from the Livestock and Climate initiative. Louhaichi contributed to the technical content of the course from its very inception, deciding on the table of contents as well as key lessons the course should cover. Additionally, Louhaichi reviewed and provided significant input to the course curriculum as each lesson was created over a period of several weeks. His input was key in ensuring that a diverse range of students would be able to interact with the course for maximum results, ultimately creating new leaders in dryland forest and agrosilvopastoral systems management.
Among the 15 partner organizations are ILRI and ICARDA under the CGIAR Research Initiative on Livestock and Climate. The course builds on the input of interdisciplinary scientists like Louhaichi, delivering 5 lessons that cover the diverse social, economic and environmental dimensions of dryland forests and agrosilvopastoral systems management.
'Transforming dryland systems requires inter- and trans-disciplinary competencies,' said Cristina Petracchi, head of the FAO e-learning Academy. 'The course is the result of a huge collaborative effort between our partners.'
Powering capacity and action research in dryland systems
The comprehensive, interdisciplinary approach to drylands management presented in the course makes it a key capacity-building tool. Igshaan Samuels, head of the international support group for the International Year of Rangelands and Pastoralists (IYRP), noted at the launch event that 'as we are working to develop the foundations for a successful IYRP in 2026, one of the ways to do this is to promote understanding of the importance of rangelands as well as train people in sustainable land management practices on rangelands'.
Moving forward, 'this e-learning course provides an opportunity to develop a cadre of leaders on transformative solutions to the problems in dryland forests and agrosilvopastoral systems which will help the IYRP achieve its goals', he continued.
Following Samuels' comments, Fiona Flintan, ILRI senior scientist and interim lead of the Livestock and Climate initiative, was called on to explain the role of action research in transforming dryland forests and agrosilvopastoral systems. Action research describes a process for identifying, understanding and ultimately solving a given issue. As an example of how action research can work in practice, Flintan highlighted her work in Tanzania on joint village land use planning and participatory rangeland management which is being supported through the Livestock and Climate initiative.
'We have learned that learning never stops, it starts with the individual, requires us to be open-minded, and is more productive when we learn together', said Flintan.
Through the Livestock and Climate initiative's role in the development of the e-learning course, this action research approach has been woven into the course curriculum, which seeks to provide students not only with comprehensive knowledge of the challenges facing drylands, but just as importantly, how those challenges can be overcome. The course has the potential to reach thousands of people around the world, including those in remote areas. 'The FAO e-learning course is a great opportunity for the Livestock and Climate initiative to share its learning experiences and be part of a global action research experience', concluded Flintan.
You can access the e-learning course here to become part of the new generation of leaders in sustainable dryland forest and agrosilvopastoral system management. If you wish to attend the in-person drylands summer school in Amman, Jordan, access the application here after completing the course.
Written by Elliot Carleton, ILRI
—
The CGIAR Research Initiative on Livestock and Climate is designed to address the challenges that climate change poses to livestock production, providing livestock-keeping communities with the support they need without accelerating greenhouse gas emissions or degrading land, water, and biodiversity. It forms part of CGIAR's new Research Portfolio, delivering science and innovation to transform food, land, and water systems in a climate crisis.
Banner photo by CIFOR/Mokhamad Edliadi