Navigating the Science-Policy Interface Through Policy Dialogues and Partnerships
From

CGIAR Initiative on Diversification in East and Southern Africa

Published on

28.07.23

Impact Area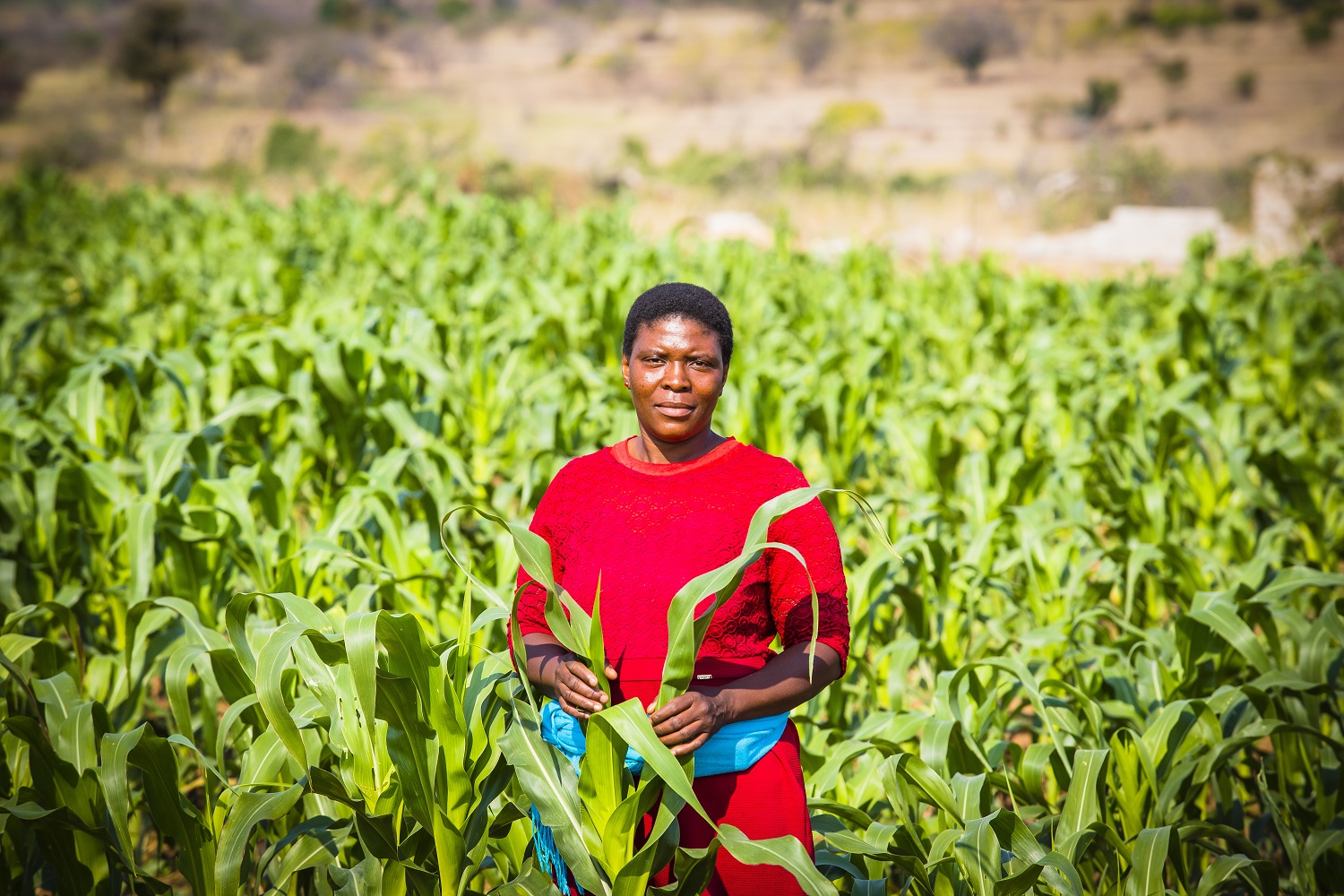 By: Dr Idil Ires, Postdoctoral Fellow: Water and Climate Policy
Supporting policymaking in sustainable agri-food systems transformation in East and Southern Africa (ESA) is an aspiring yet daunting task. Such transformation needs a holistic approach covering all stages from farm to market without prevailing economic-environmental tradeoffs and must be informed by the needs of different stakeholders at any stage. It is known that policies supporting such wholesome transformations that benefit all without upsetting the environmental balance are evidence-hungry and often underinformed. But also, sometimes, policies supported by solid research-based evidence are not absorbed into policies due to existing power asymmetries and ineffective governance structures at the science-policy interface, a side event organized by CGIAR at the ASARECA Council of Patron Ministers and Scientific Conference on 17 May 2023 in Entebbe, Uganda showed.
This side event was organized by CGIAR's Regional Integrated Initiative Ukama Ustawi (UU), which seeks to foster sustainable maize-based systems intensification and diversification in East and Southern Africa (ESA). UU and ASARECA (the Association for Strengthening Agricultural Research in Eastern and Central Africa) partner in providing policy support to governments in this thematic area. At this event, they aimed to understand the challenges in policy coordination. The event hosted diverse policy stakeholders from government, research, donor, and farmers' organizations. Opening and closing remarks are given by Stephen Tibeijuka, Director of Crop Resources, and Tom Bukenya, Director of Fisheries, both from the Ministry of Agriculture, Animal Industries, and Fisheries Uganda. Following presentations of the policy work under two CGIAR initiatives—UU by Dr. Idil Ires (IWMI) and the National Policies and Strategies initiative by Joyce Maru (CIP)—panel discussions moderated by Dr. Inga Jacobs-Mata (IWMI) sought to understand the challenges in policy and partnerships. The panelists were Dr. Kwesi Atta-Krah (IITA), Dr. Beatrice Ekesa and Dr. Walter Ocimati (Alliance Biodiversity-CIAT), Dr. Edgar Twine (AfricaRice), Dr. Kwaku Antwi (FARA), Max Olupot (AFAAS), and Dr. Jean Jacques Muhinda (AGRA).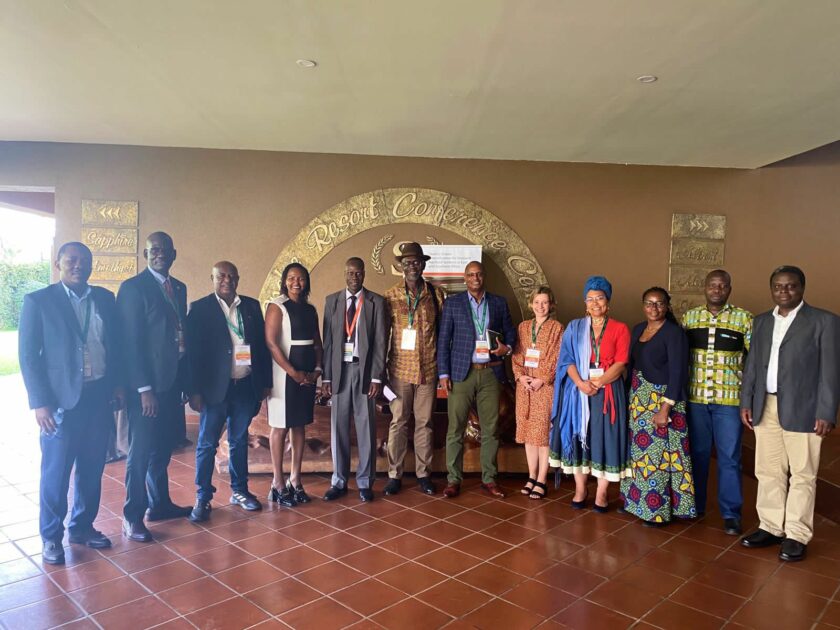 Some of the critical lessons learned that research organizations working closely with governments and seeking to support them in the agricultural policy sphere include:
Agri-food systems transformation is complex and multidimensional. Economic-environmental trade-offs are easy to rise but challenging to address.  
The notion of sustainable agri-food systems transformation implies shifting agri-food systems from focusing on maximizing yield to sustaining the environmental resources under agriculture. Sustainable intensification as part of this broader transformation is broadly understood as increasing crop yields on existing farms with fewer inputs. Such transformations are complex and non-linear, with multiple levels embedded from food production to processing and distribution. Moreover, they have and require attention to diverse economic and environmental components such as the scale of production, institutions, consumer demand and purchase power, natural resources availability, and pollution. In such complexity and because all these are intertwined components, reforming one without the other raises trade-offs and negatively affects the whole system.
An example of this complexity is Uganda's 2021 ban on rice cultivation in wetlands. As Dr. Edgar Twine pointed out, two immediate trade-offs result from this ban. On the one hand, while it sets out to protect the wetland ecosystems from degradation, it neglects the national demand and supply of rice. Rice is a staple food in Uganda, playing a significant role in food security, but also achieving domestic self-sufficiency in rice is a part of the nation's 2030 vision. However, due to this ban, national self-sufficiency in rice is estimated to decline from 67 percent to 45 percent by 2030, according to research. Moreover, declining production is estimated to increase rice prices, adversely affecting the purchasing ability of low- and middle-income households and potentially driving food insecurity. On the other hand, the livelihoods of those dependent on wetland rice cultivation are negatively impacted, with loss of food and income, against Uganda's vision of eradicating poverty.
To address trade-offs, governments often resort to solutions that contradict the initial policy purpose. A strategy to achieve national self-sufficiency of rice in Uganda is increasing the yield in the uplands from the current average of 1.30 tons per hectare to at least 5.55 tons per hectare or in the irrigated lowlands, from 3.10 tons per hectare to 12.70 tons per hectare. But this will require intensification practices that are not sustainable, falling back on intensive fertilizer use or land use expansion, degrading new ecosystems while conserving wetlands—a contradictory but common trade-off in shifting rice cultivation in other East African countries. To prevent such trade-offs, governments must view the agri-food systems holistically and develop unique institutional approaches to transformation.
Policy reforms without understanding the competing political interests fail to minimize the economic-environmental trade-offs. 
"Water flows upstream to money and power," as Dr. Inga Jacobs-Mata phrased—agricultural policies rarely evade politics. Agriculture in Africa is a 35–40-billion-dollar industry; powerful corporations and vested interest groups compete to influence political decisions to acquire big shares in this industry. But also, sometimes it is the political leaders that compete against new policies, judging policies by whether they will enable or disrupt the business as usual, let them gain or lose political control, according to Max Olupot. So, the challenge is not always whether sufficient evidence is available to inform policies and tackle complexities in agri-food systems transformation but what evidence makes it past the political apparatus.
Smallholders are often the first to be disadvantaged, but it is rarely because their interests are unknown during policy processes: their interests are overridden by powerful competitors, as Olupot put it. This was also part of the problem in Uganda, Twine argued, despite the wetland rice production ban, smallholders abandoned their lands, but large-scale farmers and industries remained against the policy's purpose.
Despite the evident political aspects of policy, panelists agreed that a line must be drawn under the level of policy influence researchers pursue. Seeking influence on the political apparatus is not the researcher's task, but research, also at CGIAR, shall generate relevant evidence. This can be done by adopting the political economy approach into research which helps explain why some evidence-based recommendations are unrealistic and why policies seeking to improve social and environmental well-being often fail or contradictorily cause harm. According to Dr. Jean Jacques Muhinda, when the scientific evidence base is sound and the political economy is well accounted for, recommendations will have a better chance of being heard and driving a policy change.
A helpful way to identify policy gaps and communicate realistic recommendations with governments is through dialogues. However, dialogues must unite diverse organizations and converge their efforts, not duplicate them.
Some organizations offer a dialogue approach to policy support: they bring together policy stakeholders (e.g., governments, donors, researchers, agribusinesses, and farmers) to better understand policy gaps and challenges and share relevant recommendations with governments. These dialogues are driven by a research gap—policy interventions in agri-food systems transformation often neglect research-based evidence and, as a result, fail to respond to the needs of communities. They offer value by convincing governments to work with researchers to address that.
There are different approaches to policy dialogues. One is "policy hubs" that form collaboration between governments and research organizations. For instance, AGRA's Hub for Agricultural Policy Action provides on-demand data and analytical support to governments for actionable policies. UU has also initiated a dialogue platform called the ESA Policy Hub, which links the existing dialogue and coordination platforms instead of reinventing the wheel. It works through partners with existing platforms, such as ASARECA, CCARDESA, AGNES, FARA, FANRPAN, and CORAF, which already have the necessary policy support infrastructure, as Dr. Inga Jacobs-Mata addressed. Another approach is integrating dialogues into national policy processes. For instance, following the UN Food Systems Summit 2021, the Ugandan government launched the National Food Systems Coordination Committee, which works closely with FAO and research organizations, including CGIAR. As Dr. Beatrice Ekesa explained, it organizes dialogues with policy stakeholders just before meetings of the National Planning Authority to inform their agenda and helps align agri-food systems transformation with Uganda's National Development Plan (NDP III).
A challenge with the dialogue approach, and generally in the policy support realm, is that organizations sometimes compete for influence with separate resources to prove their distinctive success upon policy uptake. Some evidence, despite providing sound advice, is crowded out, as Olupot put it. But also, the divergence of resources perpetuates inefficient implementation, according to Dr. Muhinda. Implementation is a critical but often forgotten policy area. According to him, organizations often make the mistake of celebrating achievement when a policy is gazetted, but the real work starts after that when the most financial and administrative resources are needed. If organizations with similar interests coordinate and converge their resources toward achieving mutually desired results and share credit instead of working alone, policy implementation failures could be averted to some extent.
Partnerships and collaboration between government and research organizations can also help better cope with transaction costs in policy processes. As Dr. Twine said, these processes are complex, messy, and nonlinear and rarely happen in steps and whenever needed, while deadlines for implementation and impact are hard to set and follow. Organizations must spend their joint efforts devising a roadmap, allocate resources in specialized areas, and remain consistent to achieve mutual interests. If a dialogue approach is deployed, collaborations must be formed before the dialogues for effective uptake and implementation of policy recommendations after them.


Research organizations must devise governance structures to influence policy internally and as government partners.
One of the most effective ways to support policy is from the inside. As Dr. Kwesi Atta-Krah addressed, CGIAR has structures in place to support governments effectively through its regional and national focal points. In Africa, it assigns regional directors to three regions: 1) West and Central Africa, 2) East and Southern Africa, and 3) North Africa (linked to Western and Central Asia). Then, there are CGIAR country conveners. These individuals are the regional and country-level focal points for interactions with governments and strategic partners, including EAC, SADC, and COMESA. They devise appropriate frameworks for analyzing critical agricultural and water management issues and communicating their outcomes with the relevant actors within their territories. Moreover, these focal points provide technical assistance for reforming existing policies and aligning them, thereby playing a significant role in supporting policy coherence and policy harmonization.
Another approach that has proven effective thus far is appointing a scientist to the government. IFPRI has spearheaded this approach at CGIAR: it does not seek to influence policy decisions in Africa from its HQ in Washington USA but plants scientists into governmental units and the African Union (AU), who work as part of these African teams and influence policy processes internally. They are not foreigners, and their language is not academic IFPRI language but the language of their team, although they represent IFPRI interests, as Dr. Atta-Krah put it. Enabling direct influence as part of the team also helps tackle endless back-and-forth between researchers and governments, as Olupot added—senior government officials rarely have time to read and comment on lengthy policy documents regardless of how well-crafted they are. This insider strategy helps override a bias toward externality while fostering the absorption of policy recommendations in the right direction.
In summary, the side event showed that research organizations seeking to support governments at the science-policy interface must provide a solid evidence basis, considering the complexity of agri-food systems transformations and the economic-environment trade-offs transpiring from them. They also should deploy the political economy approach, enabling an understanding of the whole ecosystem of policy stakeholders, including their interests, powers, and investment capacities. This can ensure that policy decisions benefit and safeguard all beneficiaries and do not disadvantage anyone. Moreover, while governments play a central role as the policy maker and the legal custodian, partnerships with governments and between research organizations must be formed to converge experience and resources toward providing consistent policy advice and drive their time- and resource-efficient uptake and implementation. Research organizations can also benefit from reforming their structures to appoint representatives into relevant government units to make the process more efficient. In this way, research can support policy with better results.
Note:
See the national policy dialogues held in 2022 in Zambia and Kenya as part of UU's ESA Policy Hub in collaboration with FANRPAN, ACF Zambia, and KIPPRA Kenya. In 2023, the hub seeks to organize two dialogues in Tanzania and Ethiopia with its partners ASARECA and FANRPAN.