Mutual learning on key policy issues in food systems transformation between Africa and China
From

CGIAR Initiative on National Policies and Strategies

Published on

30.05.23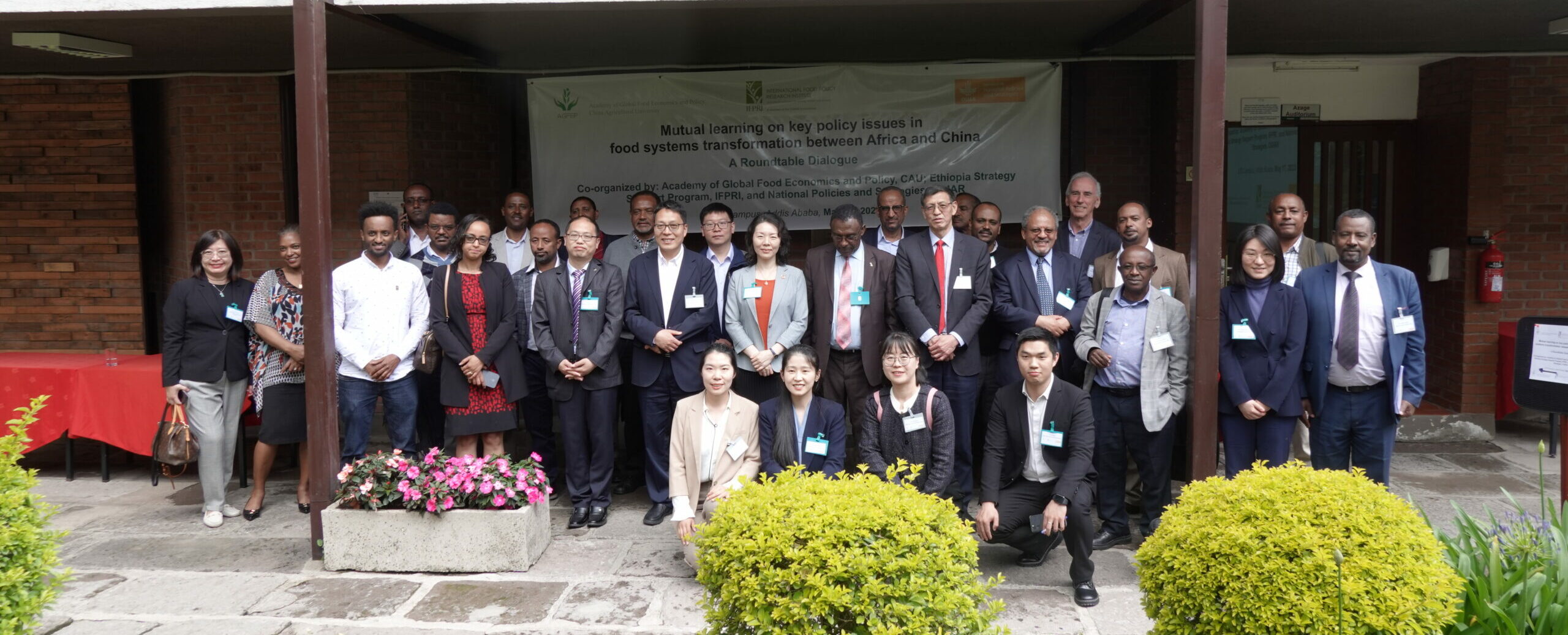 Academy of Global Food Economics and Policy of China Agricultural Institute in collaboration with IFPRI-ESSP and CGIAR Initiation on National Policies and Strategies (NPS) organized a half-day Roundtable Dialogue on "Mutual learning on key policy issues in food systems transformation between Africa and China" on May 17, 2023 at ILRI Campus, Addis Ababa, Ethiopia. High level delegates from China Agricultural University, ILRI Board of Trustees, Government Universities, African Union and Policy Study Institute, Ethiopian Agricultural Transformation Institute participated in the discussion.
The roundtable is part of the Academy's effort to initiate dialogues and a mutual learning between Chinese and African policy analysts on issues related to the challenge, opportunities, potential ways of forward and mutual learning on policy issues and challenges related to food systems transformation. The meeting was engaging and key ideas were exchanged between the participants to share experiences & lessons how to work together to tackle challenges.  The learning program and collaboration between China and Africa will continue in the near future.

Originally posted on IFPRI's Ethiopia Strategy Support Program website
---
This work is part of the CGIAR Research Initiative on National Policies and Strategies (NPS). CGIAR launched NPS with national and international partners to build policy coherence, respond to policy demands and crises, and integrate policy tools at national and subnational levels in countries in Africa, Asia, and Latin America. CGIAR centers participating in NPS are The Alliance of Bioversity International and the International Center for Tropical Agriculture (Alliance Bioversity-CIAT), International Food Policy Research Institute (IFPRI), International Livestock Research Institute (ILRI), International Water Management Institute (IWMI), International Potato Center (CIP), International Institute of Tropical Agriculture (IITA), and WorldFish. We would like to thank all funders who supported this research through their contributions to the CGIAR Trust Fund.