Meeting with the academy to share the importance of applying science in public policy
From

CGIAR Initiative on National Policies and Strategies

Published on

21.06.23

Impact Area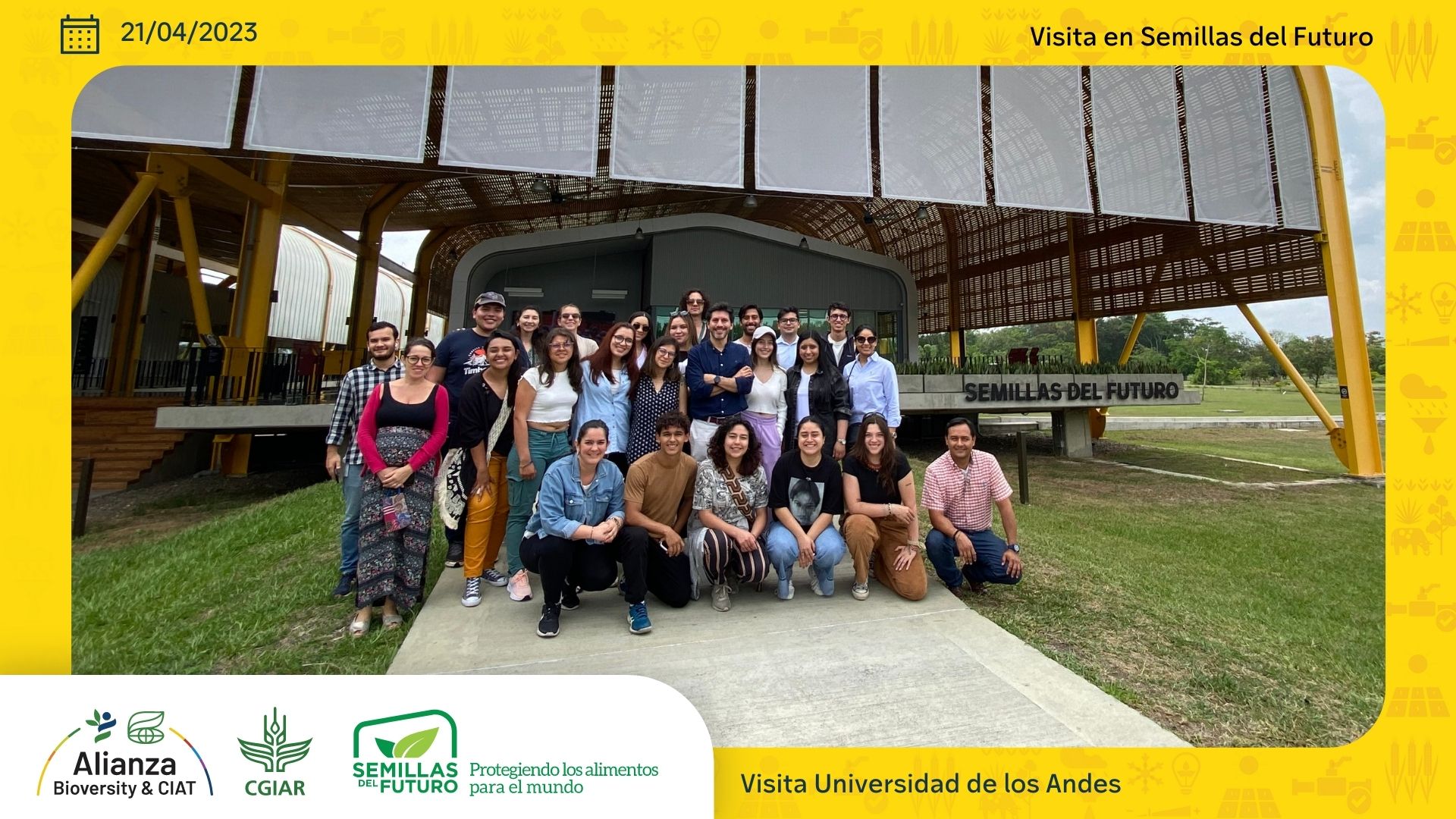 Click to read the Spanish version of this blog.
On April 21, the Colombia team of the CGIAR Initiative on National Policies and Strategies (NPS) received a visit from a group of students from the University of the Andes. These students are enrolled in the course "Politics and Food Policies" and visited the Palmira Campus of the Alliance of Bioversity International & CIAT. The students, representing various undergraduate and graduate fields such as medicine, political science, government and public affairs, law, international relations, ecology, economics, and industrial engineering, among others, gained insights into the significance of research and innovation in agrifood systems. They also learned how science is applied in Colombian public policy, with specific examples related to climate change and the management of pests and diseases in crops of great importance to the country.
During the meeting, the scientific team and the students engaged in discussions about how academia and different government sectors identify needs where scientific knowledge in agriculture, nutrition, and the environment can contribute to decision-making processes. Consequently, the students had the opportunity to familiarize themselves with the ongoing activities within the framework of the Initiative. This included the analysis of coherence and expenditure in Colombian food security policies, as well as the development of tools such as the PlaSA Colombia platform and its community of practice, which provide valuable information on the food system.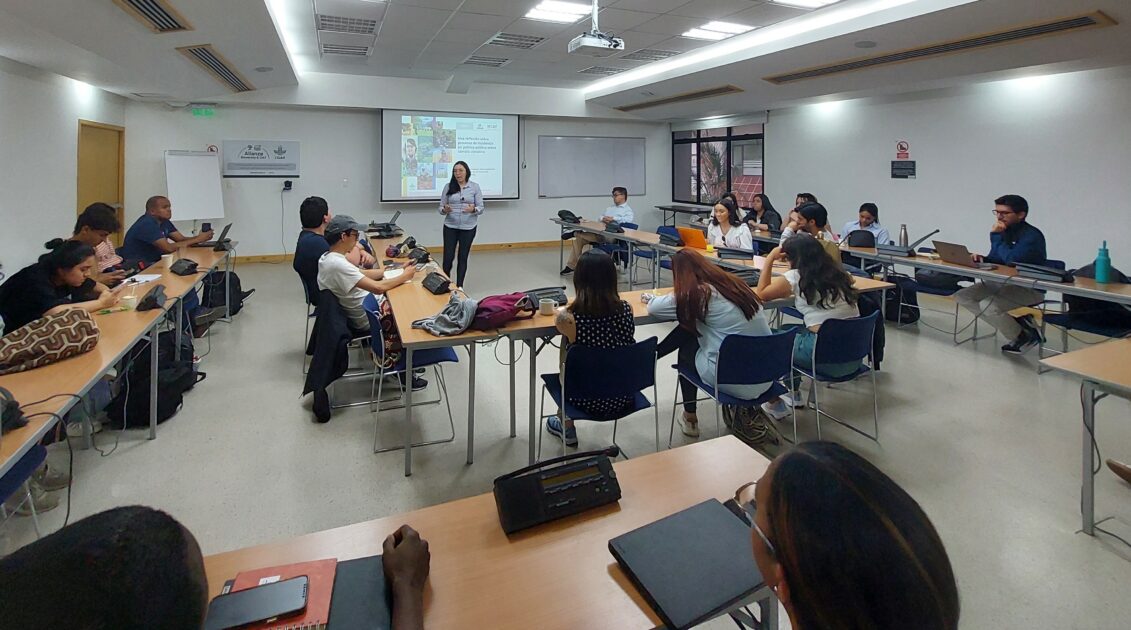 Apart from the enthusiasm and motivation expressed by the attendees to contribute from their respective fields to the discussed topics, the organizers of the meeting assessed the impact of the knowledge exchange. The evaluation demonstrated that the shared information enabled the students to expand their capabilities for future applications.

This is how exchanges of this type contribute to raising awareness among the younger generations about the importance and impact of producing science-based information for decision-making and facilitating coherence in the formulation of public policies.
---
Authors:
Juan Sebastián Rivas, Reaserch associate, Alianza de Bioversity y el CIAT.
Natalia Ortiz, oficial associate, Alianza de Bioversity y el CIAT.
Daniela Salas Betancourt, Country communicator, CGIAR Research Initiative on National Policies and Strategies (NPS), and  Analyst, Alliance of Bioversity and CIAT
---
This work is part of the CGIAR Initiative on National Policies and Strategies (NPS). CGIAR launched NPS with national and international partners to build policy coherence, respond to policy demands and crises, and integrate policy tools at national and subnational levels in countries in Africa, Asia, and Latin America. CGIAR centers participating in NPS are The Alliance of Bioversity International and the International Center for Tropical Agriculture (Alliance Bioversity-CIAT), International Food Policy Research Institute (IFPRI), International Livestock Research Institute (ILRI), International Water Management Institute (IWMI), International Potato Center (CIP), International Institute of Tropical Agriculture (IITA), and WorldFish. We would like to thank all funders who supported this research through their contributions to the CGIAR Trust Fund.