Measuring farm households' vulnerability and resilience to climate shocks now possible, new research shows
From
Published on

08.06.20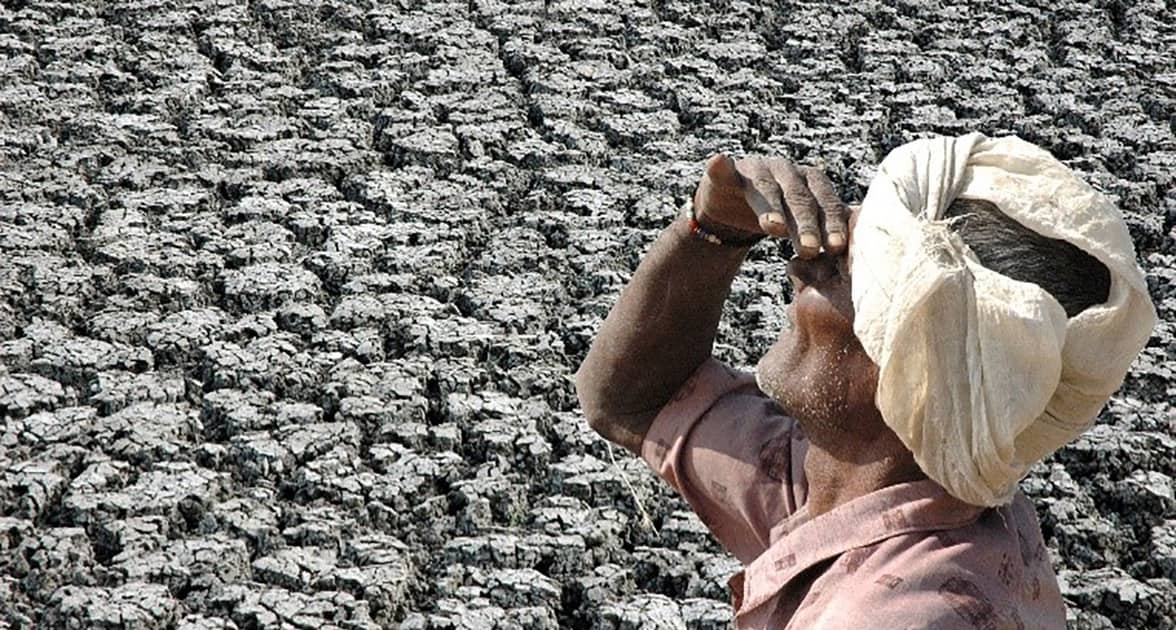 A farmer on his parched land in India. Photo: L Vidyasagar, ICRISAT
A household's vulnerability to climate shocks and its resilience to recover can now be measured, suggests a recently published study. The study's authors have turned their measurement approach into an easy-to-use framework using data from smallholder households facing droughts in India.
Vulnerability and resilience are two interrelated factors in climate change research. The authors say vulnerability is determined by exposure, sensitivity and a pre-existing capacity to adapt to the climate shock (in this case, drought), resilience is the ability of households to recover.
For their study, the researchers analyzed data from 2006 to 2014 from the ICRISAT Village-Level Studies in three semi-arid tropical regions of India. Results, from 256 households, revealed that smallholders with smaller landholdings were more vulnerable to drought. Also, a higher cropping intensity (more crops per year) and crop risk (greater reduction in yield/income due to drought) increased their vulnerability, whereas larger farms were less vulnerable.
However, small farms were able to recover more quickly from drought compared to larger farms. Diversification of farm activities – livestock rearing, diverse cropping systems – for extra income generation played an additional factor in increasing their recovery. Other factors which affected resilience included the choice of cash/risky crops, borrowing capacity, liquid investments and the ability to regain yields.
The study's results will enable policymakers to design policies that help farmers adopt risk management strategies and access credit. Resilience-building plans can target risks at specific time scales, e.g. before, during and after drought.
However, in this study, authors are of the opinion that ultimately it is the farmer household that is the main actor in coping with adverse climate conditions.  Therefore, their study on the household-level adaptation will help direct attention where it is needed i.e. at the financial and physical capabilities of the households themselves.
This paper, published by Drs Shalander Kumar, Soumitra Pramanik, Sravya Mamidannaa, Anthony Whitbread of ICRISAT, and Dr Ashok K Mishra of Arizona State University, USA, can be accessed here: http://oar.icrisat.org/11512/
Read more: http://gldc.cgiar.org/measuring-farm-households-vulnerability-and-resilience-to-climate-shocks-now-possible-new-research-shows/