Legumes grow money: success script of seed systems in Malawi
From
Published on

18.08.20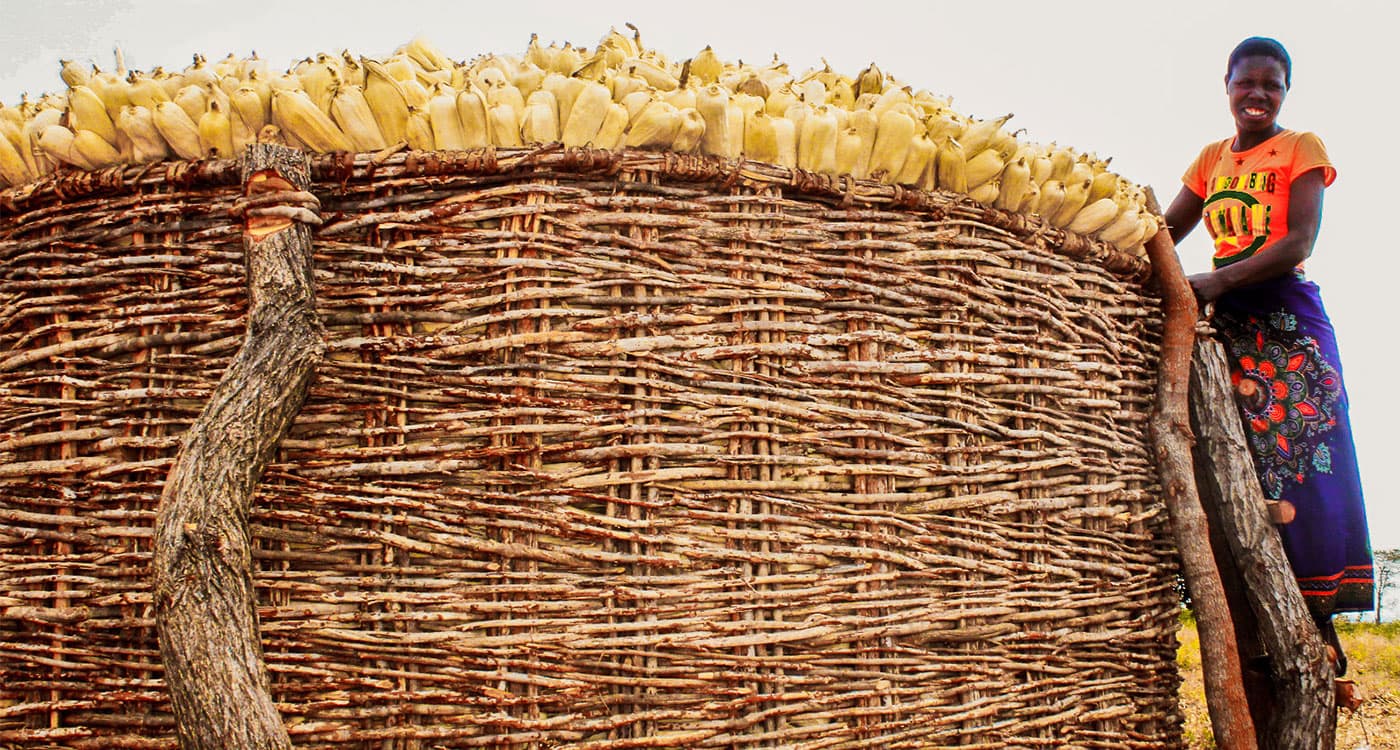 Photo: Groundnut seed production improved Gertrude Ngoma and her family's food security and income. Photo: ICRISAT-Malawi
An estimated US$ 40 million per annum, up from US$ 17 million in 2009, was infused into Malawi's economy during Phase-I from legume export states a 2016 impact report of the Malawi Seed Industry Development Project. Project investments on increased adoption of improved varieties triggered the unlocking of crop productivity and livelihood opportunities in agriculture.  While the seed revolving fund bettered the lives of smallholder farmers like Gertrude Ngoma and Samson Kwenda, public-private partnerships with the Malawi Seed Alliance, Seed Traders Association and commercial entities like Kakuyu farm provided a safety net.
High use of improved legume varieties led to positive impacts. A 46% increase in productivity was recorded for groundnut and 43% for pigeonpea in project impact districts. Farmer income associated with groundnut saw a 45% increase, for pigeonpea it was 66%. Malawi's first-ever improved chickpea varieties made their entry into the seed system recently during Phase II of the project.
Success stories of farmers
Gertrude NGoma from Chamunguma village in Mzimba district was growing a groundnut variety susceptible to disease and local maize varieties. The harvests were barely enough to feed her family, let alone sell. In 2014, she joined a local farmer group that produces groundnut seed for ICRISAT through the project. She noticed that members of the group were both income and food secure, unlike the majority of farmers in the community, and she wanted the same for her family. She received 10 kg of CG 7 groundnut variety, as a startup seed loan, as well as training on agri-business and good agronomic practices. "After giving back the 10 kg seed loan, ICRISAT bought the rest of my produce and I made enough money to feed my family. I also built a decent iron sheet house," she said. Through groundnut seed production, Gertrude also bought two diesel-powered maize mills saving women in the community the long trek to the nearest maize mill.
Read more success stories, and how the private sector has been instrumental to this progress: http://gldc.cgiar.org/legumes-grow-money-success-script-of-seed-systems-in-malawi/