Legume farmer fab labs design seeds that work for family farms, women and the market.
From
Published on

13.07.20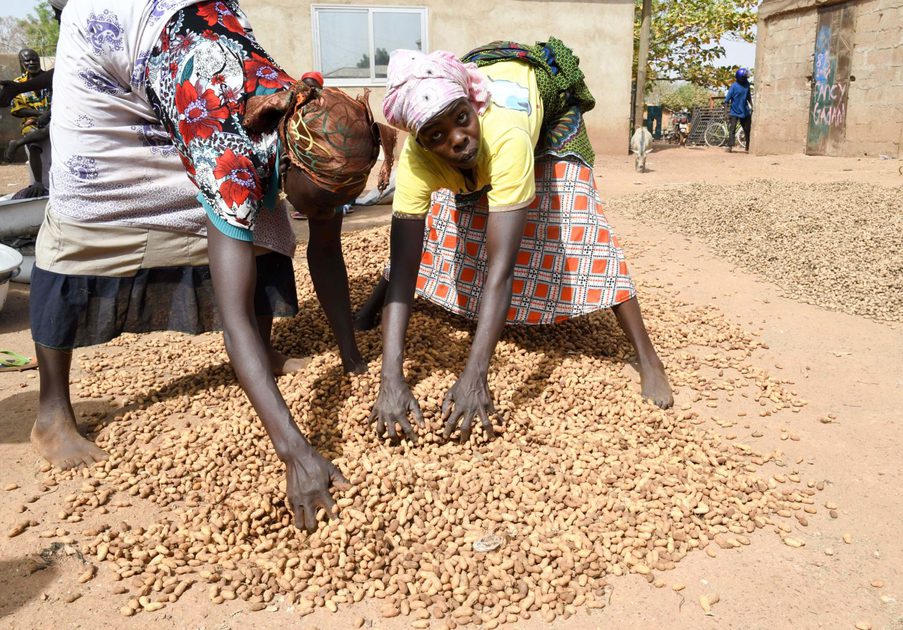 Photo: A Diama, ICRISAT
Protein and micronutrient-packed legumes like cowpea, groundnut, beans or chickpea are important crops for small farmers in developing countries to improve family diets and soils. Yet for years, legume cultivation has been hampered by poor yields and returns. Engaging farmers in legume research may hold the clue to boost pulse productivity.
Adamu Nyerenda is not an ordinary legume researcher. A four-acre groundnut farmer from Maugura village, Masasi district in Tanzania, he has participated over the past decade in developing better high-yielding groundnut varieties as part of the international legume research collaboration Tropical Legumes (TL).
''By working with TL researchers, I was taught how to grow seeds, carry out disease diagnosis, and how to store the grain. This year, Naliendele Institute has given me 20 groundnut lines to test. I am fully involved in the development of the Nachingwea variety", he explains.
Adopting a new seed is not a straightforward decision to make for smallholder farmers whose livelihoods depend so much on their grain harvests. Involving farmers like Nyerenda in participatory legume breeding means research embeds farmers' preference at the early stage, ensuring new TL varieties are adapted to their farming conditions and needs.
To pin down the right research priorities, the TL project made sure all voices were heard and taken into account, starting with the farmers.
Setting up a successful collaborative research agenda for greater impact
If you ask a legume breeder, a farmer or a pulse grain trader what they want in a grain, responses will differ. Even within farming households, perspectives vary widely, and that is why crop improvement has to be gender-sensitive.
Yield is not the only factor, as some would look for particular tastes or shorter cooking time, while others look at storability, or specific crop duration to fit with their farm calendar.
Weighing the trade-offs between agronomic performance, marketability and profitability and assessing the demand is a complex exercise and success relies on strong public-private partnerships and scientific rigor.
Multi-stakeholder public private platforms like the Pan-Africa Bean Research Alliance (PABRA) bring together researchers, farmers, grain traders, seed grower associations and private seed and food companies to agree what characteristics the new legume variety should have.
Learn more on participatory product profiling, and how gender issues and dynamics in legume seed systems are being understood: http://gldc.cgiar.org/legume-farmer-fab-labs-design-seeds-that-work-for-family-farms-women-and-the-market/