Leading experts to discuss innovative strategies and technologies for coping with the problem of salinity in Asian Mega-Deltas
From

CGIAR Initiative on Asian Mega-Deltas

Published on

03.10.23

Impact Area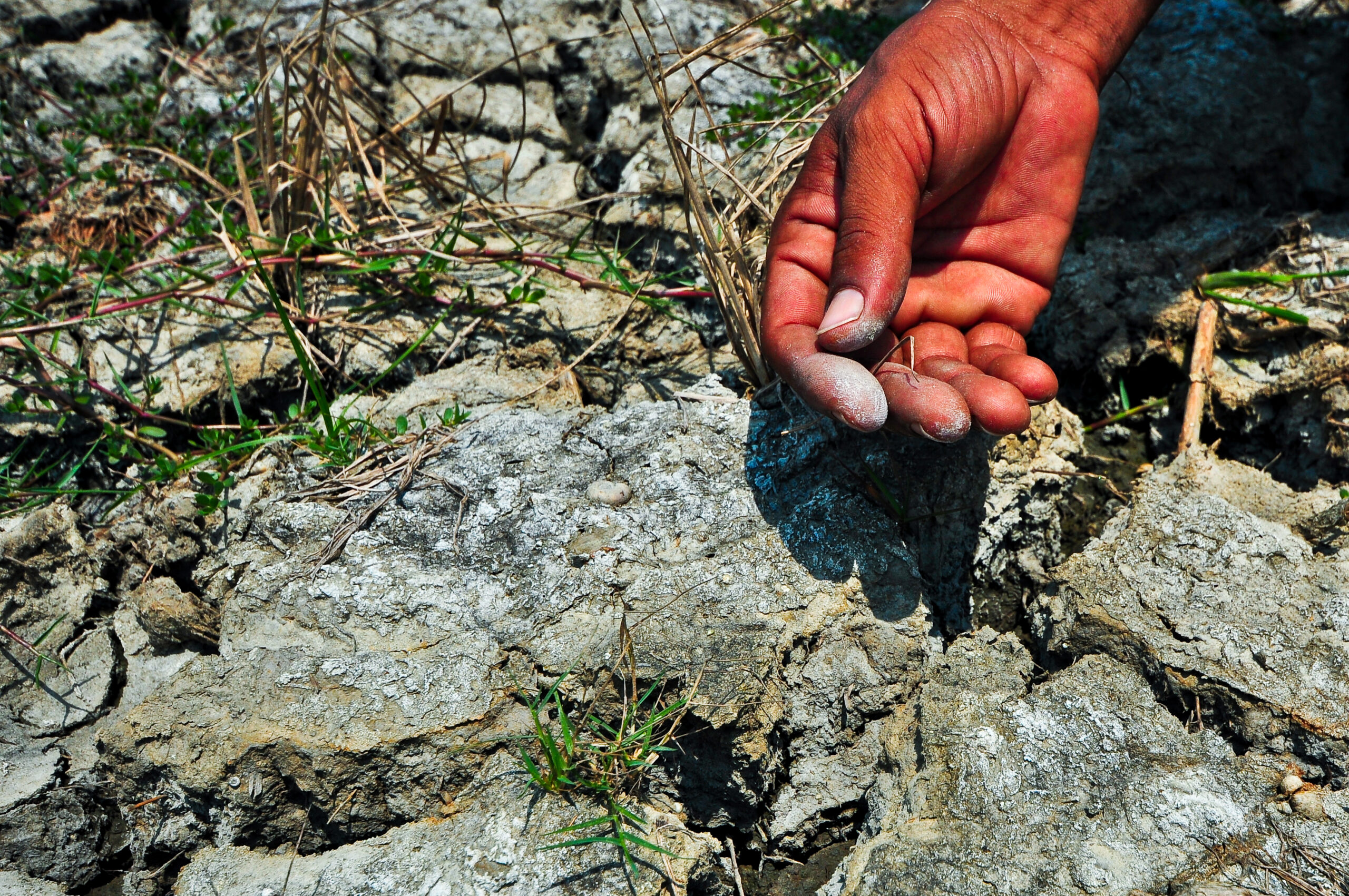 The CGIAR Initiative on Asian Mega-Deltas (AMD) will host Coping with Salinity in Asian Mega-Deltas at the International Rice Congress 2023 in Manila, Philippines on 17 October 2023. The side event aims to address salinity intrusion that poses significant threats to the agri-food systems in the regions of Asian Mega-Deltas.
Asian Mega-Deltas, including the Mekong, Irrawaddy, and Ganges-Brahmaputra, play a vital role in supporting the food baskets of more than 170 million people in deltaic nations and neighboring countries. However, rising sea levels and increasing soil salinity have emerged as significant challenges to agri-food systems and exacerbate poverty and food and nutrition insecurity.
"This side event provides a unique opportunity to explore practical solutions and foster collaboration among stakeholders invested in combating salinity intrusion in Asian Mega-Deltas," said Bjoern Ole Sander, lead of the AMD Initiative and scientist at the International Rice Research Institute (IRRI).
Experts from various disciplines will discuss innovative strategies and technologies to address the problem of salinity intrusion in rice production such as modeling, crop diversification, breeding salinity-tolerant rice varieties, and participatory climate-smart mapping and learning alliances. The event will also feature presentations and a panel discussion showcasing the research activities of the AMD Initiative and other institutions working on combating the effects of salinity intrusion.
Resource speakers at the event include leading authorities from IRRI (such as Dr. Sheetal Sharma, Dr. Nguyen Van Hung, Dr. Manoranjan Mondal, and Dr. Rica Flor), Vietnam's Cuu Long Delta Rice Research Institute (Dr. Tran Ngoc Thach), and India's Central Soil Salinity Research Institute (Dr. Dhiman Burman).
The session will conclude with an open discussion aimed at prioritizing relevant innovations that can be scaled through the AMD Initiative while addressing other pertinent issues. High-level officials representing the agriculture ministries of Bangladesh, Cambodia, Myanmar, and Vietnam will provide feedback.
"Attendees will gain valuable insights and experience in cutting-edge approaches to mitigate the and adapt to the impact of soil salinity and create a resilient and sustainable future for rice production in the region," Dr. Sander added.
Representatives of donor agencies will be gracing the event, including H.E. Peter Kell, the New Zealand Ambassador to the Philippines, and officials from the Asian Development Bank and Ministry of Agriculture, Nature and Food Quality of The Netherlands.
About the International Rice Congress: Hosted by IRRI, the International Rice Congress is a premier event convening experts, researchers, policymakers, and industry stakeholders to explore advancements and challenges in rice production, crop improvement, and food security. The event serves as a platform for knowledge sharing, collaboration, and innovation in the rice sector.
About the CGIAR Initiative on Asian Mega-Deltas: AMD is a research initiative focused on addressing the challenges faced by Asian Mega-Deltas, particularly in relation to climate change, food security, and sustainable agriculture. AMD aims to develop and promote innovative solutions to enhance the resilience and productivity of agri-food systems in these delta regions.