Kenya's new urban school meal plan is ambitious – and could offer lessons for scaling up
From
Published on

20.09.23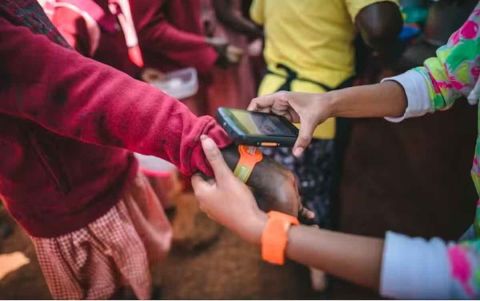 OPEN ACCESS | CC-BY-4.0
More than 250,000 children in public primary schools in Nairobi will receive regular subsidized school meals provided by the county government. The Dishi Na County program is Kenya's first in an urban setting. The national school meal program set up in 2009 serves more than 1.5 million children in rural drought-affected counties. In this post, first published by The Conversation, Elisheba Kiru of the African Population and Health Research Center, who studies education and empowerment, and IFPRI's Aulo Gelli, whose focus is food policy and nutrition, analyze the new meal program.
Why are school meals an important intervention?
Households are wrestling with steep increases in living costs brought about by factors like inflation, climate change and the effects of the COVID pandemic. These pressures are felt most by vulnerable populations, particularly those living in dry regions and in informal urban settlements.
There's a need for innovative solutions using localized, low-tech approaches that improve the quality of life, especially for children.
We have known for several decades about the role of school feeding as a lifeline for children during crises. School feeding results in increased enrollment and improved retention. It also improves cognitive abilities and learning capacity, and reduces absenteeism. The meals provide nutrients necessary for brain development, reducing anemia and stunting, and increasing immunity. These results are even more pronounced for girls and children living in poverty, defined as living on less than a dollar a day.