Join us to commemorate the 2nd International Day of Plant Health 
From
Published on

11.05.23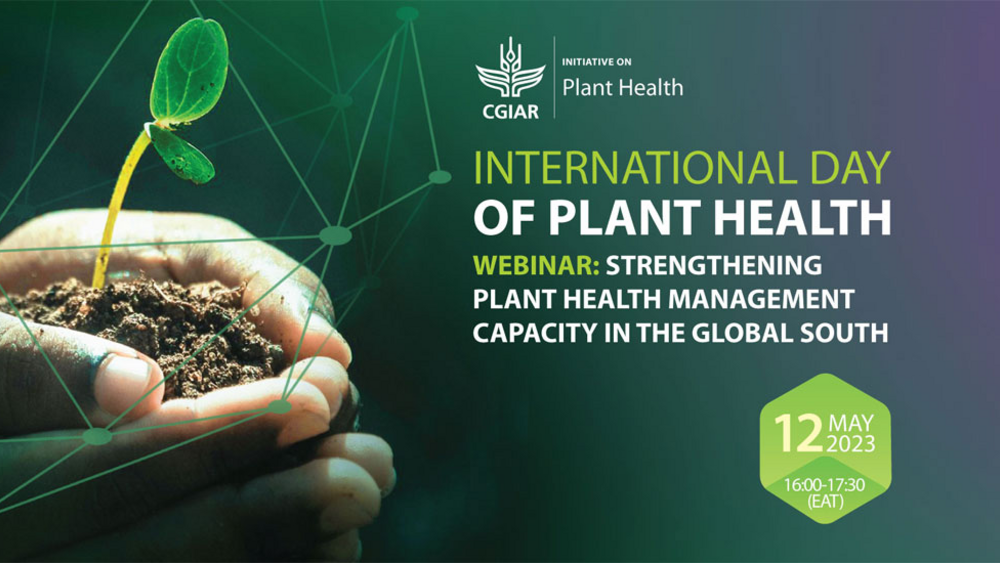 Hybrid – Virtually via Zoom, and in-person at select CGIAR Centers- Register Now!
In 2022, the United Nations designated 12th May as the International Day of Plant Health to raise global awareness on how protecting plant health can help end hunger, reduce poverty, protect biodiversity and the environment, and boost economic development.  
Healthy crops, healthy planet! But climate change impacts such as increasing water scarcity, extreme temperatures, droughts, pests, and disease, that combine with overbreeding of modern crops and weak phytosanitary systems, are challenging the resilience of our agri-food systems. Recent analyses show that the greatest losses from pests and diseases are associated with food-deficit regions, such as the Central and West Asia, and North Africa (CWANA) region. CWANA's fast-growing populations outstrip food supply leaving no room for maneuvering, and the region is especially vulnerable to climate change that can devastate crops.
Worldwide, farming communities, especially in low- and middle-income countries, continue to struggle against existing and emerging crop pests and diseases. These threats result in 10 to 40 percent losses in major food crops, and cost the global economy an estimated US$220 billion per year. In addition, mycotoxins from increasingly prevalent fungi found on food, can pose serious threats to the health and well-being of consumers, with negative impacts on multiple sectors (agriculture, human health, and trade).
The CGIAR Plant Health Initiative (PHI), initiated in January 2022, works closely with an array of national, regional, and international partners to bridge knowledge gaps for plant health management, including improved diagnostics and surveillance, and implements integrated pest and disease management, and mycotoxin management in several countries across Africa, Asia, and Latin America.
The PHI team is organizing this webinar to commemorate the 2nd International Day of Plant Health on 12th May 2023, wherein stakeholders from diverse organizations will briefly present their views on how best to strengthen the plant health management capacity in the Global South.