Is food price inflation really subsiding?
From
Published on

24.01.23

Impact Area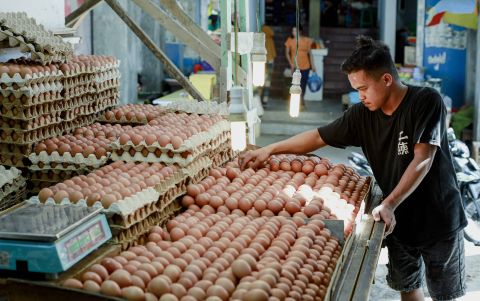 by Rob Vos, Joseph Glauber, and David Laborde
OPEN ACCESS | CC-BY-4.0
Almost a year after the February 2022 Russian invasion in Ukraine, fears of a period of sustained high global food prices have subsided somewhat, but eight major concerns for food security remain.
First, prices for food commodities remain high by historical standards. As shown in Figure 1, the UN Food and Agriculture Organization (FAO) index for internationally traded food commodities, after rising during the initial months of the war, is now back to its pre-war, end of 2021 level—but still remains well above levels of preceding years. This holds for all main components of the index (cereals, meat, dairy, vegetable oils, and sugar). Vegetable oil prices showed the strongest decline in the second half of 2022, falling by 33% between June and December, but still are one third above pre-COVID levels.