Integrating local knowledge into policy is vital to sustainable livelihoods
From
Published on

23.10.22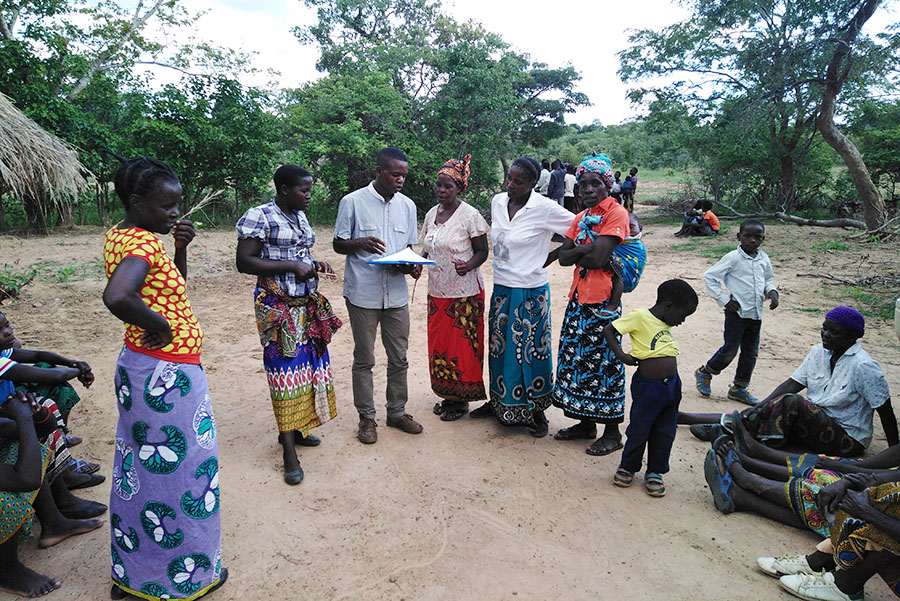 Landscape research highlighted during COLANDS event at forestry conference
Communities in southern Zambia rely on local knowledge to manage resources including land, forests and water. They are an example of why it's essential to understand the role of this knowledge and how local practices contribute to sustainable natural resource management, according to preliminary research outlined at a global forestry and livelihoods conference.
Evidence-based policy that incorporates such local knowledge and ensures community voices are integrated within decision-making processes is also vital to successful integrated landscapes approaches (ILAs), said Malaika Yanou, a University of Amsterdam PhD candidate working with the Collaborating to Operationalize Landscape Approaches for Nature, Development and Sustainability (COLANDS) initiative.
"Women are especially important knowledge-holders for land management, agriculture practices, and tree conservation," Yanou said in her presentation on 9 October 2022 during a COLANDS session at the Forests & Livelihoods: Assessment, Research, and Engagement (FLARE) network annual conference in Rome. Researchers, scientists and practitioners met during three days for over 35 sessions, plenaries and workshops during FLARE.
In Zambia's Kalomo District, Yanou used 'photovoice' research methods – recording voices and images during walking interviews with smallholder farmers and villagers – to examine how local knowledge and practices contribute to conservation practices in and around Kalomo Hills Forest Reserve. These methods also revealed practices relevant to ILAs, including conservation strategies, taboos and beliefs, sacred landscapes, livelihood traditions, and climate indicators.
For some in the Kalomo District landscape, social networks offer a sense of empowerment, said Alida O'Connor, a PhD candidate with COLANDS who conducted over 40 interviews and 9 focus group discussions on collaborative resource management.
"Power can help to explain the link between institutions and action – or inaction," said O'Connor, who studies at the University of British Columbia (UBC) and is now researching leverage points for improved collaboration. Whether people followed rules often depended on the level of respect they held for whoever made the rules, said some interviewees. For others, adhesion to the rules depended on whether it would affect their access to familiar markets (i.e., for charcoal production) and an opportunity to earn quick cash in times of need.
During the COLANDS session, participants emphasized the need to recognize who are the powerful actors within a landscape – from government to business to large organizations – and how they behave, as well as their implications for and impacts on other stakeholders. The initiative has been working towards implementation of ILAs in three study areas: Zambia, Ghana and Indonesia.