Increasing Kenya's food, land and water policy coherence through coordination and collaboration
From
Published on

26.09.23

Impact Area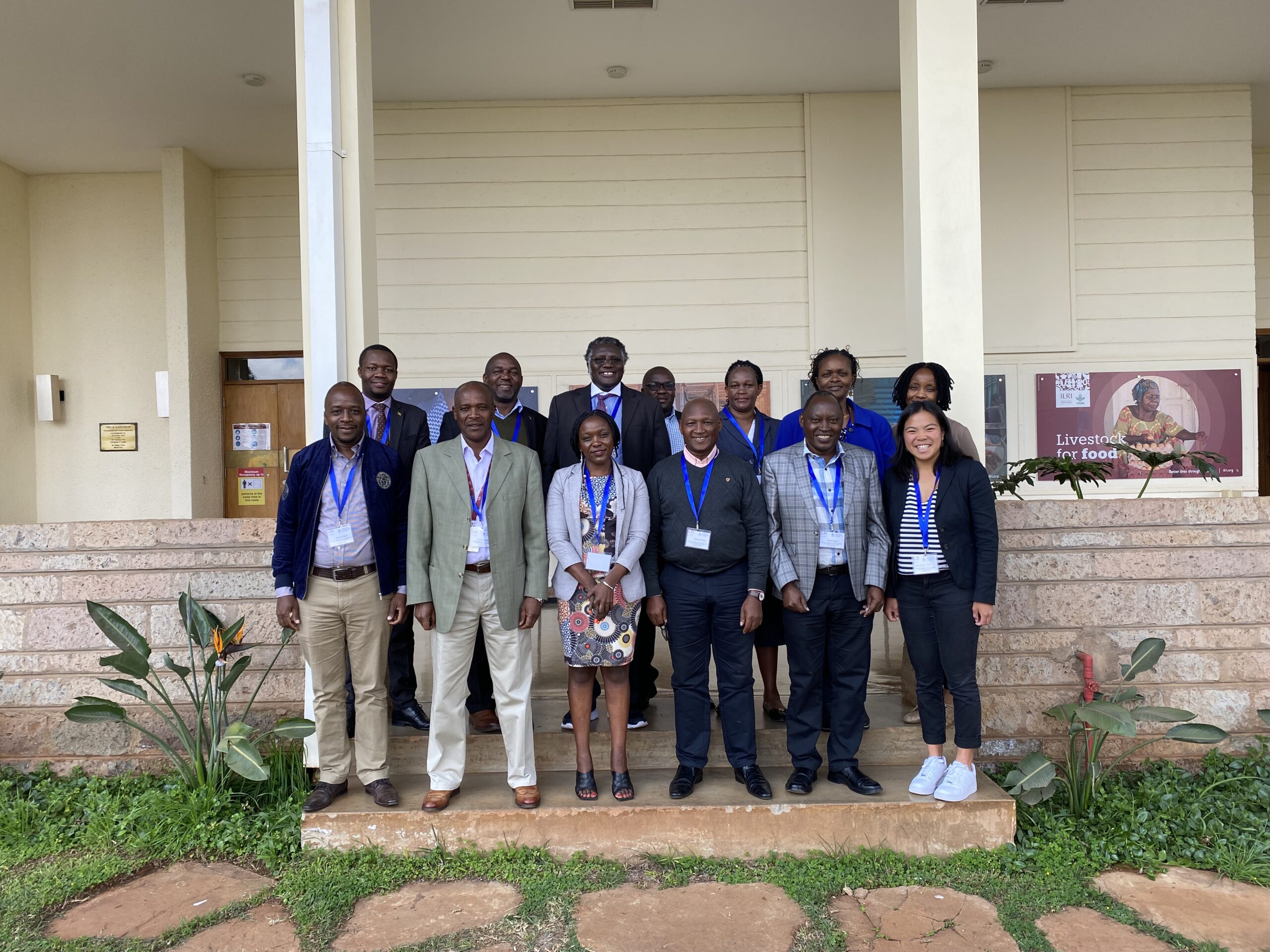 On 15 August 2023, the CGIAR Initiative on National Policies and Strategies (NPS) hosted the stakeholders' workshop, 'Policy Coherence in Food, Land and Water Systems in Kenya,' at the International Livestock Research Insititute (ILRI) in Nairobi, Kenya. The aim of the workshop was to review and make recommendations to the 'Draft Flagship Policy Analysis Report' that analysed the coherence of food, land and water (FLW) policies and strategies in Kenya. After the study was presented, stakeholders recommended creating a multisectoral commit tee to improve policy coherence within FLW systems for increased coordination and collaboration.
At the start of the study, CGIAR scientists first surveyed stakeholders to collect data. Following the completion of the study, the same stakeholders were invited for this workshop to validate whether the current report reflected what is happening in Kenya's FLW systems.
Joseph Karugia, agricultural economist and policy expert at ILRI, explained how this report on policy coherence will help policymakers in Kenya:
Decisionmakers often have to make quick decisions, sometimes less optimal decisions based on very little information. This report will lead to creating a mechanism for national and international policymakers to respond rapidly and analytically to crises.

Joseph Karugia at the Policy Coherence in Food, Land and Water Systems in Kenya stakeholders' workshop at ILRI in Nairobi, Kenya (ILRI / Kristen Tam).
The study examined 27 FLW policies across five identified areas of conflict: land sub-division, water usage, increased food production, expansion of agricultural land and enforcement of land policy. Stakeholders identified protection of water catchment areas, land use and tenure and social inclusion—youth and women empowerment—as additional areas of conflict that should be considered when examining FLW policy coherence.
The study also proposed the following broad recommendations:
Enhance the capacity of the Kenya Institute for Public Policy Research and Analysis (KIPPRA), the ministries (MDAs) and civil society organisations (CSOs)
Improve collaboration and coordination
Enhance budgetary allocation
Allow more time and provide resources to CSOs to enhance consultations & deepen public participation
Strengthen the capacity of civil society movements to monitor and sustain the momentum and enhance accountability
To these recommendations, stakeholders agreed that collaboration and coordination must be improved, suggesting different sectors in FLW systems should come to a consensus on desirable and priority outcomes. Stakeholders also emphasised the role of county governments, suggesting enhancing monitoring and evaluation capacity for county government staff to strengthen policy implementation.
Moving forward, stakeholders want to establish a comprehensive committee for improving coordination and collaboration. This committee would evaluate new and existing policies, work with development partners to develop a FLW strategy and monitor overlapping interests from ministries and stakeholders outside FLW. This committee will be led by national high priority and high interest groups identified by the study like the ministries and supported by development organisations like ILRI.

Breakout group at the Policy Coherence in Food, Land and Water Systems in Kenya stakeholders' workshop at ILRI in Nairobi, Kenya (ILRI / Kristen Tam).
Susan Moywaywa, Agriculture Transformation Office from the Ministry of Agriculture, reflected on the workshop's success:
This workshop was an eye opener. The study was really in-depth because it helped us realise where we need to be coherent in our policies within the agriculture sector. For example, water is very critical for production, so we need policies in the water sector to be coherent with policies in forests, crops and livestock.
The NPS Initiative is committed to supporting efforts to implement the recommendations of the report. Moving forward, CGIAR scientists will incorporate suggestions from the workshop into the report and share it widely with stakeholders.
Written by Madeline Wong, ILRI.