Improved varieties sow a better future in Mali's groundnut hubs
From
Published on

11.01.22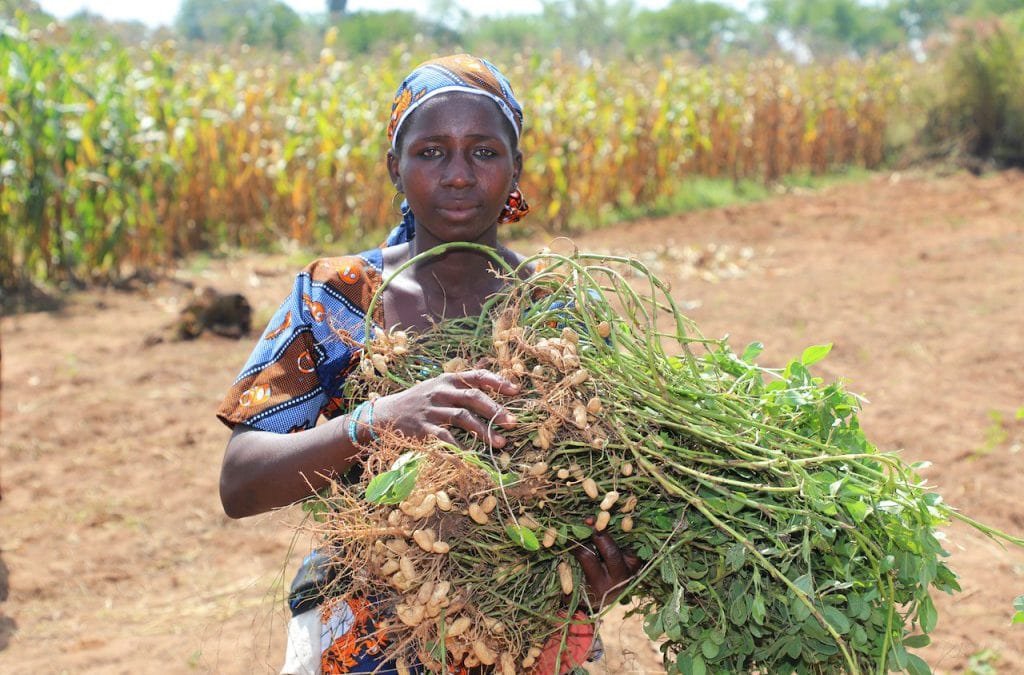 Improved varieties are helping increase groundnut production, farm incomes, improving lives and empowering women in Mali's major groundnut producing hubs of Kayes and Sikasso, where lack of access to such varieties had contributed to low yields of less than 1 ton/ha, well below the global average of  1.6 ton/ha.
Over the last three years, ICRISAT has been coordinating the Upscaling improved groundnut varieties through integrated seed systems for improving income and nutrition in dryland Ghana and Mali Project, which is funded by NWO-WOTRO. "By improving the groundnut seed systems to scale up production of improved groundnut varieties, we hope to enhance incomes and nutrition of women and men smallholder farmers in the drylands of Ghana and Mali," said Dr Haile Desmae, the Project Coordinator and groundnut breeder at ICRISAT-WCA (West and Central Africa).
In Mali, groundnut is grown for both household consumption and sale, accounting for roughly half of a rural household's cash income. The project has been looking into seed production and marketing models as well as promoting improved varieties with optimal cultural practices while improving farmers' and seed actors' knowledge and skills. The efforts translated into outcomes through public-private partnerships to boost early-generation seed production, demonstrations of improved varieties in farmers' fields and field days to raise awareness, sensitize and demonstrate mini-mechanization equipment for groundnut planting, harvesting and threshing. Most importantly, it also involved training farmers and seed producers in best production practices.
Based on data from the first two years of the project, the effort has reached 1,586 farmers (984 women and 602 men) through demonstrations and field day visits.