ILRI and Chinese partners launch new livestock projects, review ongoing research collaboration
From
Published on

14.10.16

Impact Area
Funders

China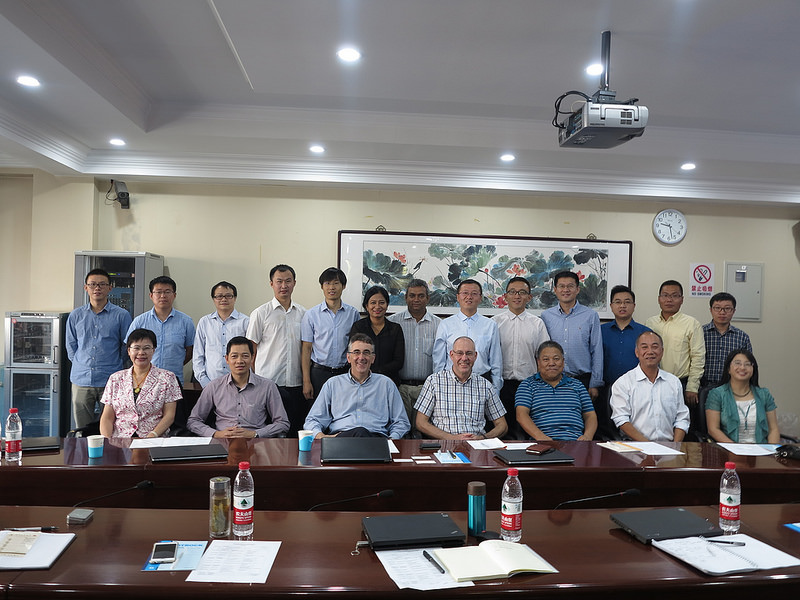 The International Livestock Research Institute (ILRI) has worked on livestock research-for-development projects in China since the late 1990s.
More than a decade later, the institute strengthened its work in China with the establishment of a joint laboratory working on forages and genetic resources research, in partnership with the Chinese Academy of Agricultural Sciences (CAAS).
Since 2004, the CAAS–ILRI Joint Laboratory on Livestock and Forage Genetic Resources (JLLFGR) in Beijing, which is hosted by the Institute of Animal Science (IAS), has worked on molecular characterization and improved utilization of livestock and forage genetic resources. It also offers capacity building for visiting scientists and students, and conducts joint research activities with institutes in Asia.
Building on the success of JLLFGR, in 2015, the CAAS-ILRI Joint Laboratory on Ruminant Disease Control (JLRDC) was established in Lanzhou, a city southwest of Beijing, in collaboration with the Lanzhou Veterinary Research Institute of CAAS, to carry out work on infectious diseases of ruminants, vaccines and disease diagnostics.