Identity marker nuances in adoption of tandem technologies: Beer, barley, livestock, and milk: who adopts agricultural innovations in rural Rajasthan?
From
Published on

21.12.21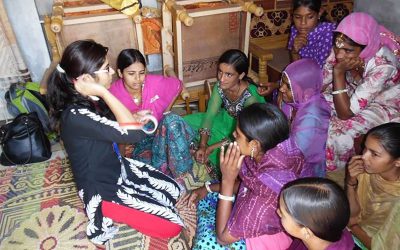 Learnings emanating from the Green Revolution in India indicate that the ability of development intervention recipients to reap more of the economic and social benefits from new agricultural technologies and innovations is directly related to their resource buffer and socioeconomic standing. While this idea is applicable to high yielding varieties of rice, maize, and wheat, along with the introduction or expansion of irrigation and the increased use of fertilizers and pesticides, other commodities such as barley and livestock innovations and their tandem may suggest a different story.
In India, the increasing demand for beer compared to other alcoholic beverages promotes barley as cash crop for its malt. In Rajasthan, India, barley has come closer to the popularity of wheat due to its adaptability to dryer growing conditions, and its utility as a fodder for livestock. Recent studies have demonstrated interdependence between crop and livestock technologies when introduced as tandem innovations. In this study, experts from the International Center for Agricultural Research in the Dry Areas (ICARDA) and the University of Western Ontrario in partnership with Central Arid Zone Research Institute (CAZRI), Rajasthan, India look at how gender, age and social class might influence the ability to adopt and benefit from innovations in barley and livestock cultivation in three rural communities in three villages, one in each district of Rajasthan. Mundru in Sikar District and Etawal Bhopji in Jaipur District are better connected to markets and have long been barley-producing areas. However, Mansegar in Jodhpur District is more isolated, with poorer access to agricultural services, including markets, and is only an emerging barley cultivation area. The focus group discussions were aimed at understanding the differences between men's and women's capacities to adopt and benefit from barley and livestock innovations and to understand the role of gender norms at the local level in influencing adoption decisions and outcomes.