ICARDA and the Kingdom of Morocco – Celebrating a Decade of The Rainfed Research Platform
From
Published on

11.05.23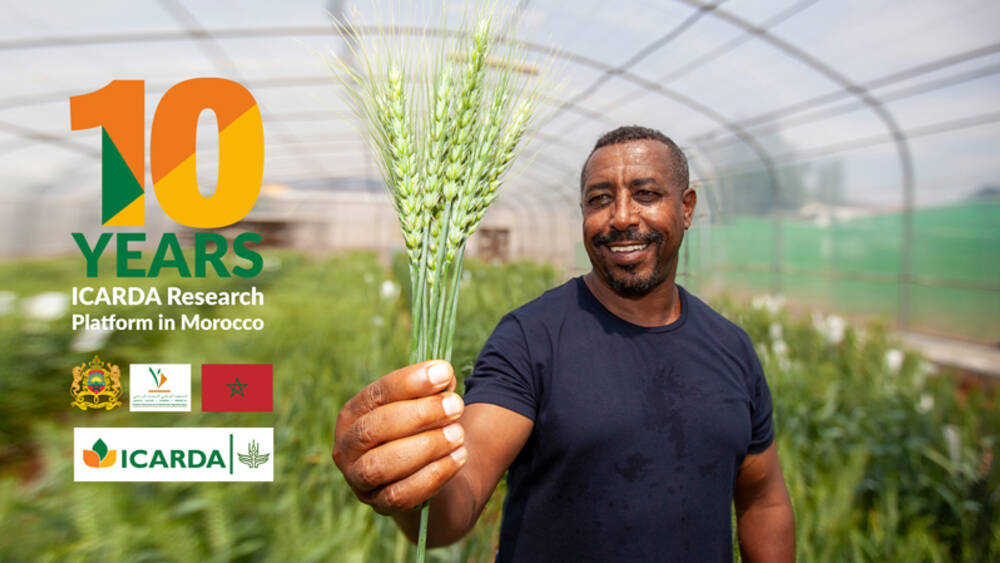 For the last decade, ICARDA, under CGIAR, has collaborated with the Kingdom of Morocco on a groundbreaking Rainfed Research Platform to promote sustainable and resilient livelihoods for rural communities while conserving precious natural resources.  
Morocco's agricultural sector, which covers nine million hectares of agricultural arable land, faces severe climate threats such as last year's 'drought of the century' that risk devastation of crops and acute food insecurity for rural communities. Since 1985, the Kingdom of Morocco has generously supported ICARDA in developing climate-resilient food systems to address these challenges. Then in 2013, to laser-focus efforts, the ICARDA Research Platform on Rainfed Agriculture was established with the Institut National de la Recherche Agronomique du Maroc (INRA) to generate targeted resilient agricultural technologies for the country. Integrated with CGIAR F2R-CWANA Initiative, research outcomes will help make agri-resilience a reality for global drylands and regional, sub-Saharan, and European countries facing similar climate challenges.
Ten years later, the platform has cemented a reputation as a globally renowned research hub leading cutting-edge research focused on the conservation and sustainable use of dryland agrobiodiversity, including microbial and farming with indigenous pollinators,  cereals, and food legumes improvement, agronomy and integrated water/land management, integrated diseases and pest management,  sustainable intensification and diversification of farming systems and socio-economic, gender, youth, and impact assessment studies.
Growing together 
Since its launch, more than USD 200 million has been invested in the rainfed research platform. ICARDA now manages up to 30% of its annual global budget (approximately USD 10 million) in Morocco, distributed across 72+ projects led by 21 international scientists and over 60 national staff.
The platform encompasses six futuristic laboratories, a state-of-the-art GeneBank, a precision heat and drought tolerance platform with a
lysimeter
(measuring soil/water content and use), 150 hectares of directly managed field crop research within the INRA Marchouch research station, and access to an additional ten stations around Morocco, including a shuttle breeding summer site in the Atlas Mountains. In 2022, the ICARDA
Morocco genebank was inaugurated
in Rabat by His Excellency Dr. Mohamed Sadiki, Morocco's Minister of Agriculture. It hosts 110,000 accessions (of a total capacity of 150,000) of stored wheat, barley, lentil, chickpea, and rangeland and forage species and significantly enriches global plant genetic diversity alongside a similar facility in Lebanon. Combined, the ICARDA genebanks contribute a unique dryland component to CGIAR's comprehensive genebank network.