ICARDA AND ARC-EGYPT 2022 ANNUAL PLANNING MEETING
From
Published on

26.09.22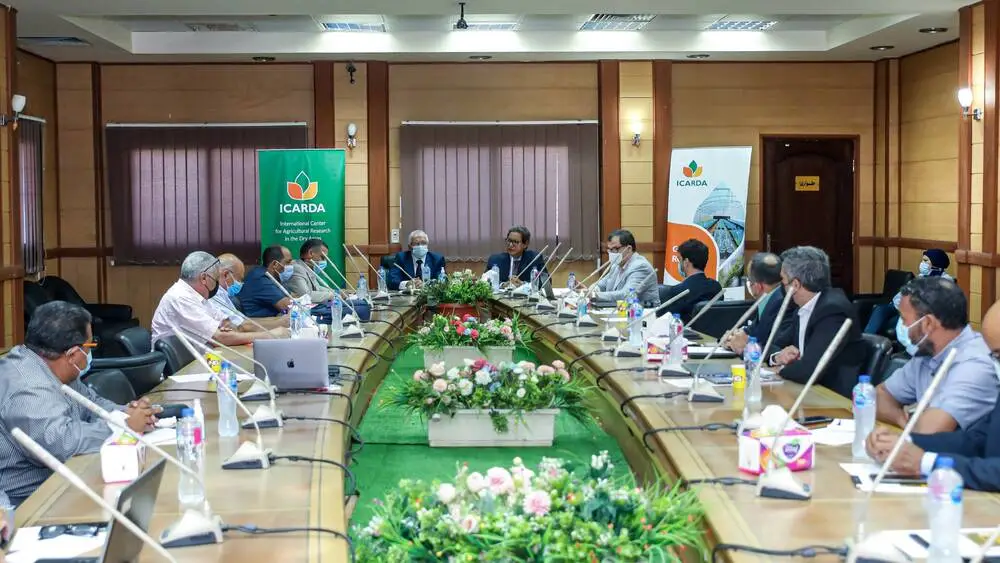 Each year, the Agricultural Research Center (ARC) in Egypt and ICARDA delegations meet to assess the achievements of the previous year, discuss lessons learned, plan Egypt's future agricultural research priorities and renew collaborative commitments that align with the national strategic plan for Egypt in agricultural development.
The collaboration between ICARDA and ARC in Egypt was launched more than 40 years ago. Our joint research covers the development of climate-smart crop varieties of wheat, barley, and food legumes tolerant to soil salinity and resistant to drought stress, pests, and diseases, as well as advancing adequately developed and tested solutions for water shortage.
This year, on September 8, ICARDA Director General, and CGIAR CWANA Regional Director, Mr. Aly Abousabaa, along with Dr. Aladdin Hamwieh, Regional Coordinator for the Nile Valley and the Red Sea Program, and a delegation of ICARDA experts and team leaders, met with officials from ARC led by Dr. Mohammad Soliman, President of ARC-Egypt, to review and reflect on the achievements of the collaboration project's outcomes during its third phase (2020-2022) and discuss the agricultural research priorities in Egypt over the next three years.