How to preserve forest biodiversity without losing livelihoods
From
Published on

08.10.22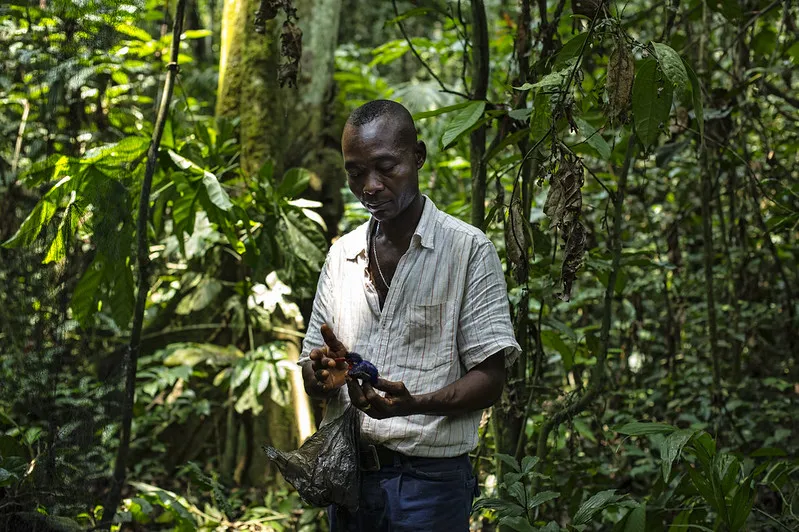 FAO-CIFOR study explores mainstreaming biodiversity into policies, strategies and practice
Loss of forest biodiversity can be stopped without disrupting livelihoods – if actions are taken to halt and reverse deforestation, combat illegal and unregulated forest activities and prevent the conversion of natural forests into forest plantations, say experts.
Speakers during the 26th Session of the Committee on Forestry (COFO26) also called on concerted efforts to recognize forest tenure rights of Indigenous Peoples and local communities as an effective strategy to combat illegal forest activities, especially where local communities are the de facto forest managers.
The Food and Agriculture Organization (FAO) and the Center for International Forestry Research (CIFOR), released a comprehensive study on biodiversity mainstreaming in forestry, providing an assessment of good practices and solutions that balance conservation and the sustainable use of forest biodiversity.
"We have increasing demand for wood, and the balance between meeting this demand while maintaining forests – which harbour most of the Earth's terrestrial biodiversity – is critical," said Robert Nasi, Director General of CIFOR. "This is possible with a proper legal environment, as well as the involvement of the indigenous communities who draw their livelihoods from the forests.
He underlined the importance of biodiversity in non protected forests and showed that "Well-managed forests can support biodiversity while generating income".
The study launched at the sidelines of the COFO 26 titled 'Mainstreaming biodiversity in forestry," was initiated at the occasion of the Global Landscapes Forum (GLF) Biodiversity Digital Conference: One World – One Health held on 28 October 2020, thanks to the concerted efforts of the CGIAR Research program on Forests, Trees and Agroforestry (FTA) and FAO. It explores the process of embedding – or "mainstreaming" – biodiversity considerations into policies, strategies and practices of key public and private actors to promote conservation and sustainable use of natural resources.