How IFPRI, CGIAR and the Kenya Institute of Public Policy Research and Analysis Share Capacity
From

CGIAR Initiative on National Policies and Strategies

Published on

05.06.23

Impact Area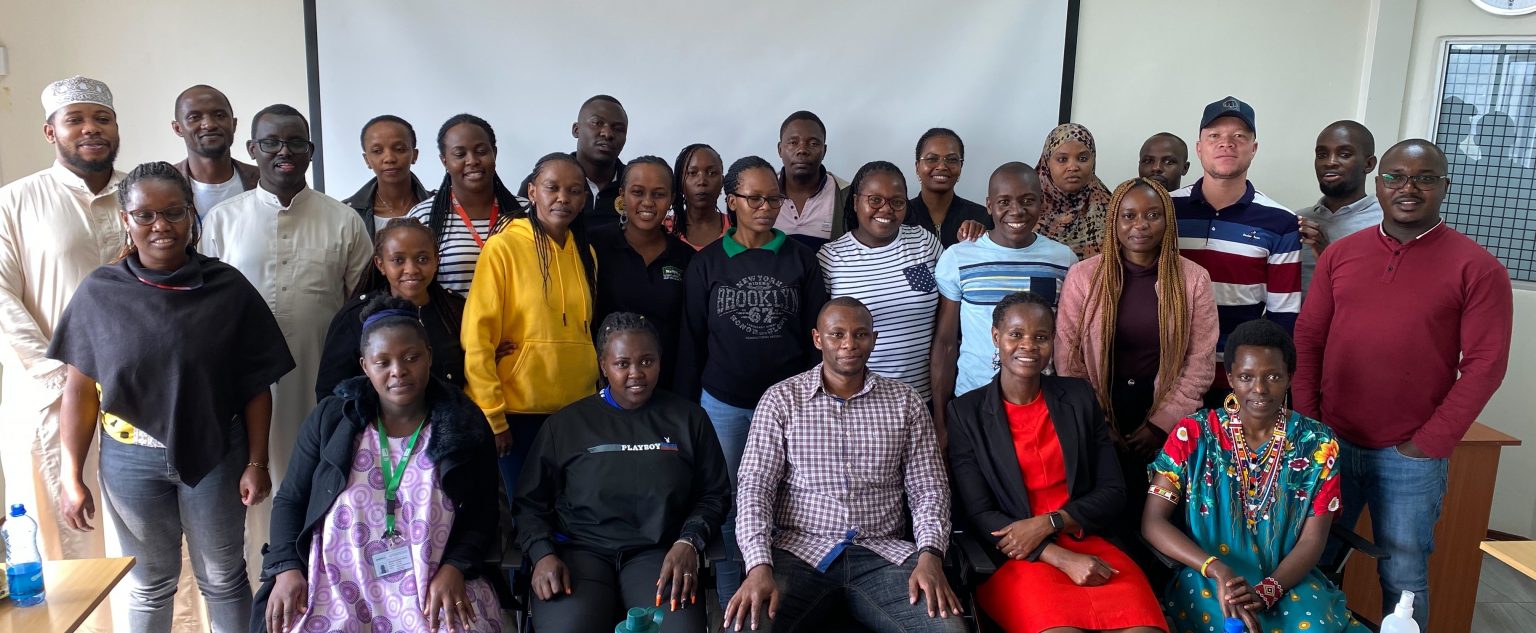 By Harriet Mawia, Yumna Kassim, Clemens Breisinger, Naureen Karachiwalla, Jonathan Mockshell, and  Ara Go
How can inflation be lowered, and more better-paying jobs be created? How can necessary public investments be funded and prioritized? By raising taxes and looking for external funding sources? Such questions are high on people's and policy makers minds in Kenya and taking appropriate decisions and explaining their rationale to people is not always easy. Science can play an important role in decision-making by quantifying expected impacts of policies and evaluating existing programs.
In order to promote the role of science in policy making, the CGIAR Initiative on National Policies and Strategies (NPS) shares analytical capacity and tools with national research institutions and partners. In Kenya, one of NPS' main partners is the Kenya Institute of Public Policy Research and Analysis (KIPPRA), which has the overall mission "to provide quality public policy advice to the Government of Kenya by conducting objective research and analysis and through capacity building".
As part of NPS collaboration with KIPPRA, and young economists specifically, NPS capacity sharing activities focus on an existing, popular and working, structure which extends the activities' reach among that network. The Young Professionals (YP) program by KIPPRA is a one-year competitive program where enhancement of technical capacity for research and evidence-based policy processes is provided to about 20 early-career participants under age 35, from public and private sectors, each year. The YP program introduces economic analysis tools and engages participants in the practical process of bringing science to policymaking.
Since the CGIAR initiative's inception in 2022, NPS has provided guest lectures by its experts and senior scientists on a range of science-policy topics, including:
Through these capacity sharing activities, NPS supports the delivery of purposed knowledge that enables and encourages local experts to use scientific methods to take action on local issues, themselves, by of institutionalizing tools and expertise in the country, and to work towards co-production of policy research and analysis. Using science in policy making is not only likely to lead to better policy design and impact, but it can also help explaining the rationale for often unpopular measures – such as raising taxes – to the people.

This blog was originally posted on the IFPRI Kenya
---
This work is part of the CGIAR Research Initiative on National Policies and Strategies (NPS). CGIAR launched NPS with national and international partners to build policy coherence, respond to policy demands and crises, and integrate policy tools at national and subnational levels in countries in Africa, Asia, and Latin America. CGIAR centers participating in NPS are The Alliance of Bioversity International and the International Center for Tropical Agriculture (Alliance Bioversity-CIAT), International Food Policy Research Institute (IFPRI), International Livestock Research Institute (ILRI), International Water Management Institute (IWMI), International Potato Center (CIP), International Institute of Tropical Agriculture (IITA), and WorldFish. We would like to thank all funders who supported this research through their contributions to the CGIAR Trust Fund.