How crop breeding can benefit the environment
From
Published on

04.05.22

Impact Area
Funders

Australian Centre for International Agricultural Research, Bill and Melinda Gates Foundation, Germany, United Kingdom, United States of America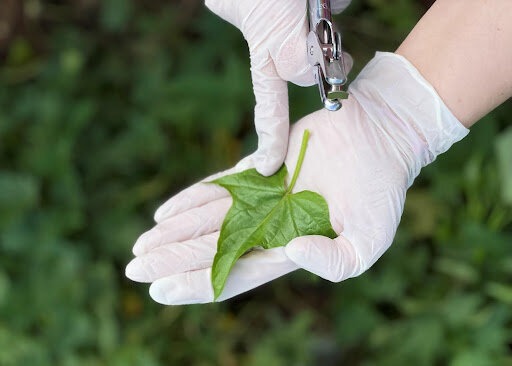 Modern agricultural practices have enabled food production to meet — and even outpace — demands from growing populations. But the rapid growth in production has often come at the cost of significant land and water degradation, biodiversity losses and increased greenhouse gas emissions (GHGs).
This month's Earth Day underscores our need to ensure agriculture can roll out environmental solutions — or at least mitigate the negative impacts of producing food and feed for the world.
Crop breeding is key to this vision — sustainably increasing production on less land relies on new genetics. Breeders are leveraging new and time-tested technologies and approaches to accelerate the development of climate-smart, resource-friendly, nutritious and high-yielding varieties — vital to feeding a global population and enhancing the livelihoods of farming communities. Breeding programs are working hard to better their own practices, to ensure they set the pace for the communities they serve.
By 2050, developing nations will have 2.4 billion people added to their populations. This exacerbates an already fragile agricultural productivity situation — one being ravaged by the ever-worsening impacts of global climate change. So, let's dive into how crop breeding can help feed growing populations and benefit the environment.