Hands-on training program on aflatoxin detection
From
Published on

03.05.19

Impact Area
Funders

United States of America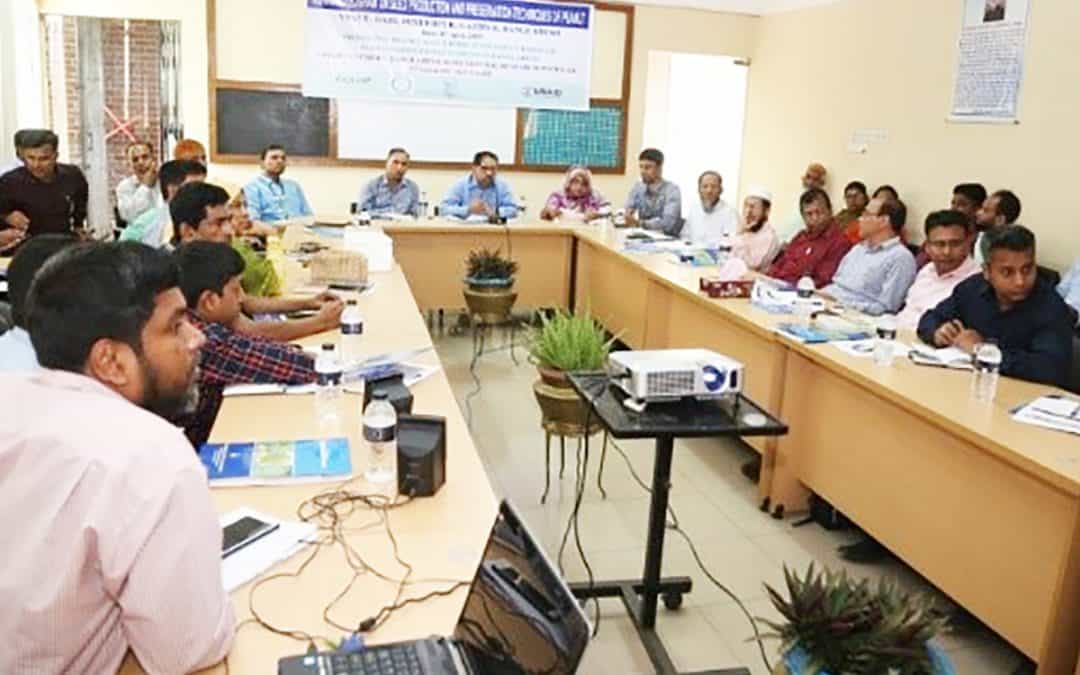 To check for aflatoxin contamination in their products, groundnut value chain stakeholders in Bangladesh attended a hands-on training program. Participants learnt to use the ELISA kit and were informed of the dangers of aflatoxin contamination. Forty participants including staff of PRAN Agro Industries, Partex Agro Limited, Bombay Agro Limited, Government staff from Bangladesh Agriculture Development Corporation, Department of Agricultural Extension and Bangladesh Agricultural Research Institute (BARI) participated. The training was conducted by Dr Hari Kishan Sudini, Groundnut Pathologist, ICRISAT. The program held on 8 April in Joydebpur, Bangladesh was part of the project – 'Promoting peanut based food supplements through partnerships to treat malnutrition in Bangladesh'.
A field day was also held on 9 April at Char Belgachha, Jamalpur, to train 200 farmers on varietal technologies, groundnut production technologies and drying and storage measures. This was part of the project 'Enhancing groundnut productivity and profitability for smallholder farmers in Asia through varietal technologies'.
The events were jointly organized by BARI and ICRISAT.
Funders: OPEC Fund for International Development (OFID), US Agency for International Development-IKP Park (USAID-IKP)
CRP: Grain Legumes and Dryland Cereals
Partners: BARI, PRAN Agro Industries-Dhaka, ICRISAT and local NGOs based in Bangladesh
The post Hands-on training program on aflatoxin detection appeared first on Grain Legumes and Dryland Cereals.