Greater than the sum of its parts – highlighting how CGIAR is working as one
From
Published on

17.05.19

Impact Area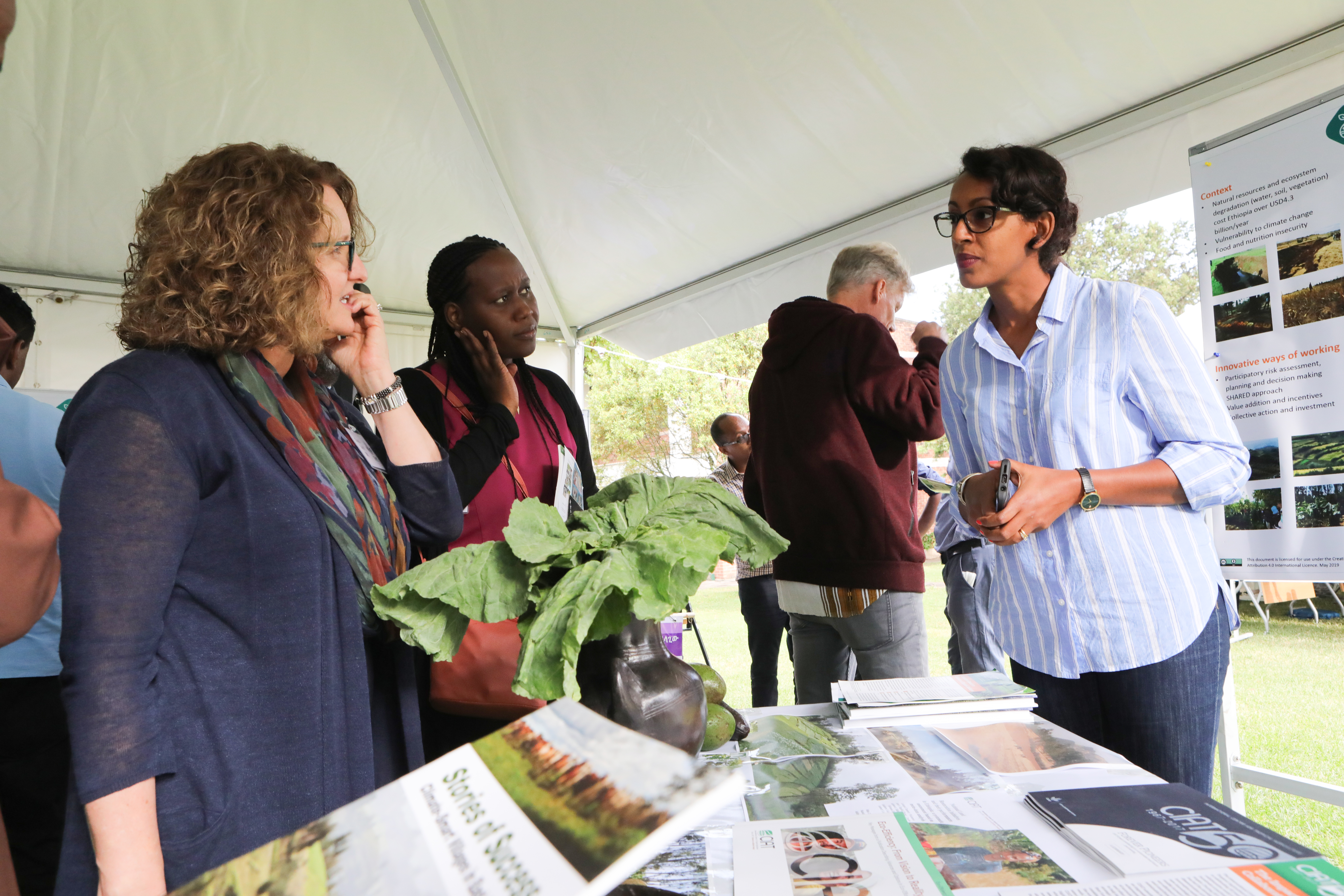 Claudia Sadoff, director general of the International Water Management Institute (left) visits a global challenges display at a share fair at ILRI in Addis Ababa, Ethiopia on 15 May 2019 (photo credit: ILRI/Apollo Habtamu).
On 15 May 2019, CGIAR hosted a share fair at the International Livestock Research Institute (ILRI) campus in Addis Ababa, Ethiopia, showcasing innovations, technologies and products on how CGIAR is working with government, public and private partners to support agricultural transformation in the country. Happening along the sidelines of the CGIAR Council meeting taking place at ILRI in Addis Ababa, the share fair brought together high-level representatives from the Ethiopian agriculture, water and energy sectors, research, academia, non-governmental organizations, businesses, innovators, donors and CGIAR.
'There has been enormous progress in agricultural development in Ethiopia; yet there is much more to be done. CGIAR is working with the government of Ethiopia to continue the journey towards complete transformation,' said Jimmy Smith, ILRI's director general, at the opening of the fair. 'The 11 CGIAR centres hosted by ILRI in Addis Ababa are working closely with each other and with partners to make this possible.' . . .