Graduate scaling great heights growing climbing bean in Uganda
From
Published on

15.02.21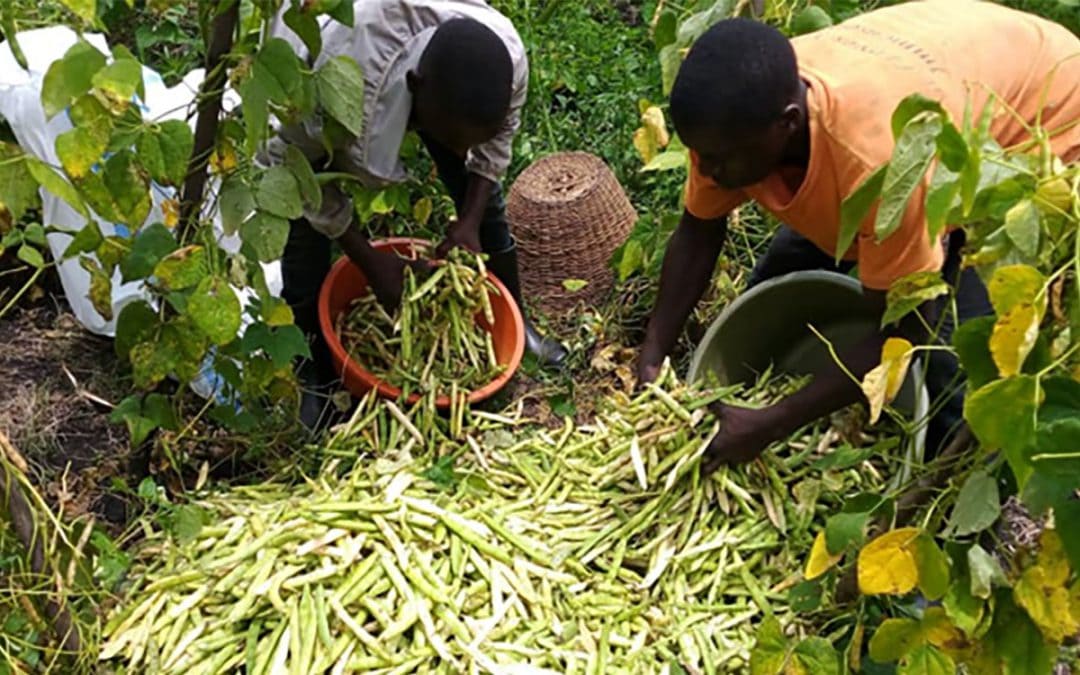 Fresh pod beans are becoming a popular source of protein among urban dwellers in Uganda. They are considered highly nutritious and cook faster compared to dry beans. Depending on the variety planted, the expected yield is between 100 -150 bags per season from a two-acre piece of land. Large scale fresh bean growing takes place in Central Uganda with NABE 12c bean as the most commonly grown bean type because of its climbing nature and can be grown in a small piece of land.
The biggest production areas for fresh pod beans in Uganda are in Masaka, Kabale, and Mbale. Most of the beans once harvested are sold in Kampala, Jinja, and Mukono. Traders as far as Nakasero, Usafi, and Owino markets offload fresh pod beans daily for their consumers. The business is booming with traders offloading over 150 bags daily and all are sold out.
For 24-year-old Kisekka Junior, who lives in Masaka District with his family of six, growing beans was a remarkable coincidence. Immediately after he graduated with a Bachelor of Science degree in Agriculture, he approached the Community Enterprises Development Organisation (CEDO) for post-university work experience. He yearned to put the technical and theoretical knowledge he had gained into practice. The practical exposure he received from CEDO was enough to convince him to start farming, a venture he had not put much thought into. "When I was young, the closer I got to agriculture was growing tomatoes at home and selling to neighbors to collect enough for school fees and my upkeep. However, with CEDO, I got practical lessons on producing beans using good agronomy practices," he said.
This article is originally published by PABRA Africa.