Getting farmers on the phone to protect livestock and livelihoods during COVID-19 – and beyond
From
Published on

25.05.20

Impact Area
Funders

Bill and Melinda Gates Foundation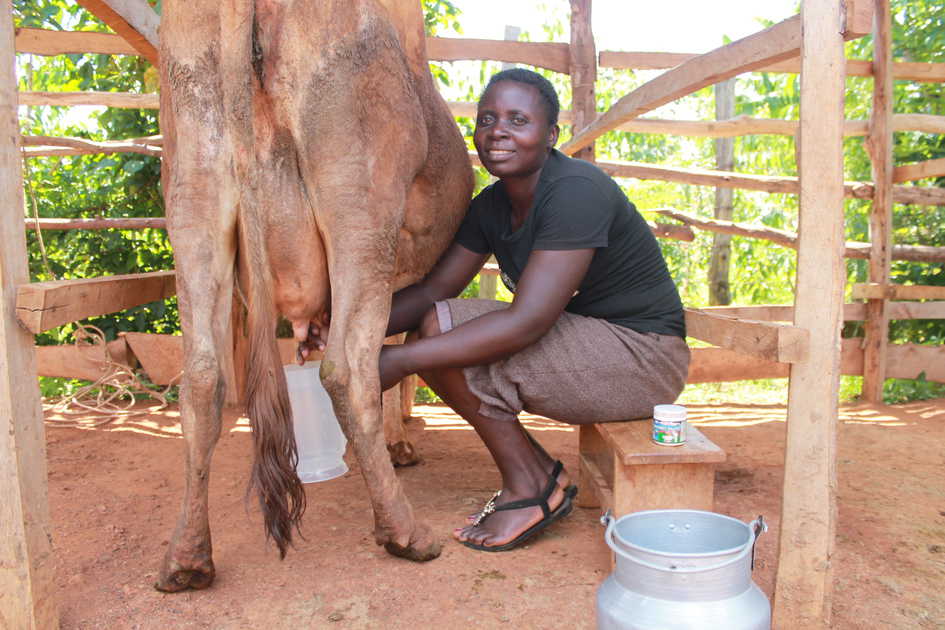 Continuous collaboration between farmers and scientists is the pinnacle of successful agricultural research for development. But what do you do when a global pandemic gets in the way of field visits and in-person exchanges? You get farmers on the phone.
Since 2016, scientists from the International Livestock Research Institute (ILRI) have been working with smallholders in Kenya and other East African countries to boost the health and hardiness of their dairy cattle. Field staffers have served as go-betweens, passing information on problems and solutions between farmers and scientists.
But now, with the arrival of the coronavirus disease 2019 (COVID-19) pandemic, scientists have fast-tracked a quicker, more direct and more scalable way to communicate with farmers, which does not depend on in-person meetings. Through text messages and phone calls, veterinarians and livestock experts are able to continue providing advice that can help safeguard farmers' livestock and livelihoods during a trying time. . . .
Go here to read the rest of this article: https://www.ilri.org/news/getting-farmers-on-the-phone-to-protect-livestock-during-COVID19