Do women sell crops for the same price as men?
From

CGIAR Initiative on Digital Innovation

Published on

07.03.23

Impact Area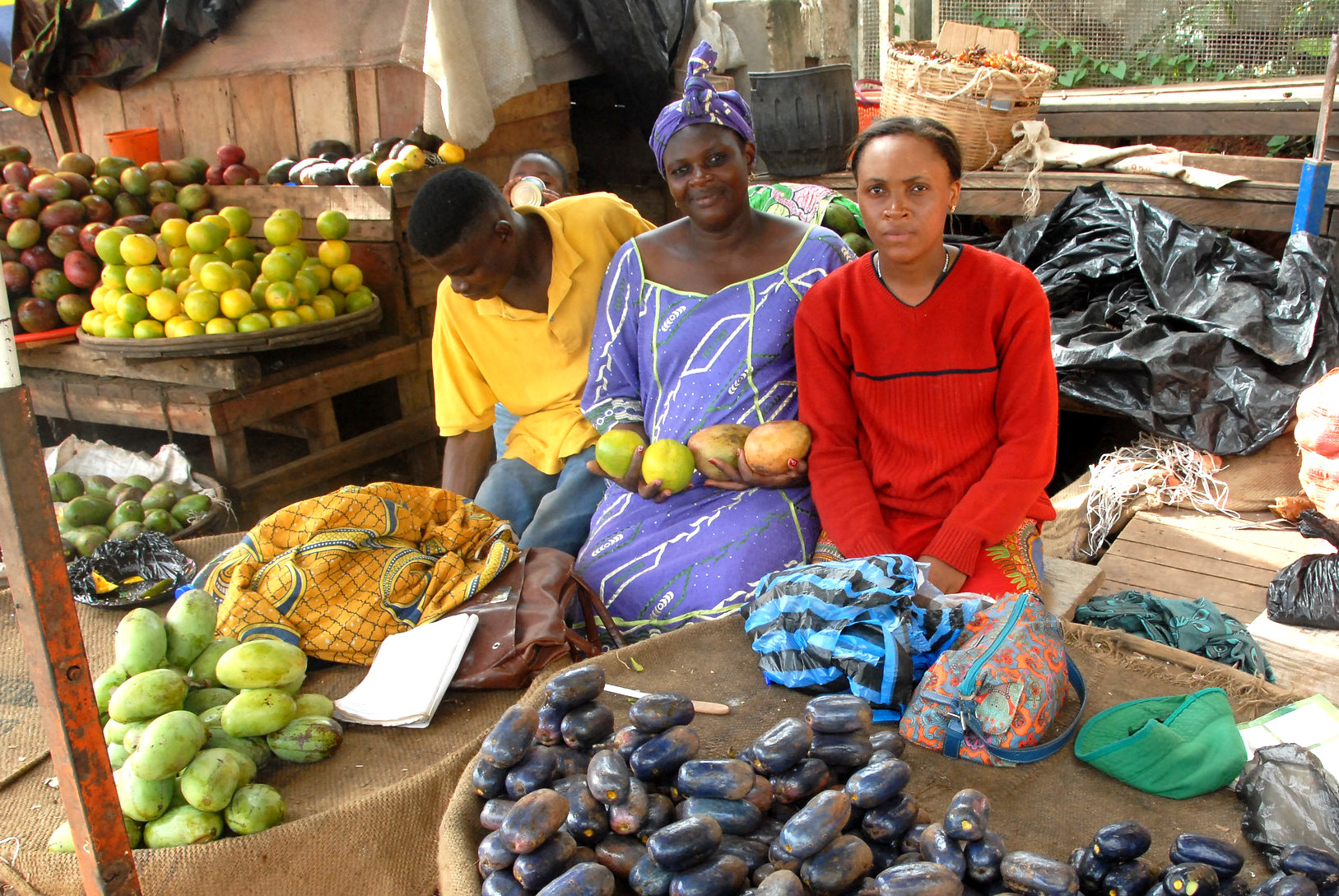 Jeffrey Dickinson (American University) and Jawoo Koo (IFPRI). Photo credit: CIFOR
It is widely recognized that agricultural interventions should be responsive to the needs of women farmers, but what if they face other barriers to benefit equally from increases in production?
Our paper analyzes survey data to evaluate differences in the prices of crops sold by men and those sold by women. In Bangladesh, Malawi, Peru, Tanzania, and Uganda, we find that women farmers sell their crops at lower prices than comparable men farmers in the same village. The price differences are not caused by differences in men's and women's farm size or their labor use. The name we give to this wedge between the women's sale price and the men's sale price is the "gender price gap", to echo the phrase used to describe wage discrimination against women in labor markets throughout the world. This inequality of prices creates a substantial obstacle for women who are looking to improve their or their family's well-being.
In the economics literature, there is a rapid growth in research describing the economic and social barriers women and women-headed households face, particularly in low-income countries. Our research started with the question: in the context of countries where access to formal jobs is scarce, how do biases against women show up in women's economic interactions?
In the paper we highlight factors contributing to the gender price gap. Doing this provides important insights that will motivate projects and programs that support women's full participation in agriculture and economic development.
Using mobile phone ownership and messaging data, we provide strong evidence that, at least in some countries, women farmers lack equal access to information. Relative to farmers that are men, women farmers report few exchanges over mobile devices with female farmer counterparts. Women farmers who own mobile phones are less likely to contact individuals in their network to discuss farming or agricultural practices and less likely to interact with agricultural authorities that disseminate information about agriculture and crops. Importantly, a lack of information about market prices lowers women's bargaining power when they negotiate their sales. If we want to remedy this problem, we should consider strategies to increase women's access to information about agricultural prices.
While men sell crops at the market where buyers offer a higher price, women farmers are more likely to sell to friends and family who may not offer the same high prices as market wholesalers. It is possible, though we believe it unlikely, that women farmers sell lower-quality crops. It is also likely that social bias against women, manifesting in the form of fear of appropriation or gender-based violence influences the price gap, thereby discouraging women who might otherwise seek to sell at the market. It seems that no single factor can fully explain the gender price gap, and further research should seek to explore different causes of the gender price gap in different contexts.
Policy implications
The finding that women receive lower prices for agricultural produce has significant implications for economic development. Projects that distribute vouchers for free fertilizer or seeds, for example, would provide a higher benefit for men who can profit from those investments and a lower benefit for women farmers that are unable to get an equal price despite having access to improved inputs.
To negotiate a fair price, women sellers must leverage increased access to information about the market price. A price notification system through which prices are delivered to farmers via a simple messaging service (SMS) could address this. Once the messaging infrastructure is in place, the cost of sending additional price information and maintaining the network is relatively low.
By uncovering such constraints to economic opportunity, it is possible to identify low-cost, high-benefit interventions using digital technologies to overcome information gaps. This investigation highlights the important role of research focused on improving economic well-being for all.
Key limitations
This study uses observational data from household surveys collected for the World Bank and country statistical organizations. Our results provide clear evidence of price differences, though we are unable to provide direct causal evidence of a single particular factor that generates price differentials. We believe that the factors which give rise to the price gap, as well as the size of the price gap, are likely to be different in different countries or regions. There is no one-size-fits-all remedy that will close the gap to ensure agriculture can provide a equal opportunity for both men and women who farm.