Gender book launch: A significant shift in the drive towards gender equality
From
Published on

24.01.22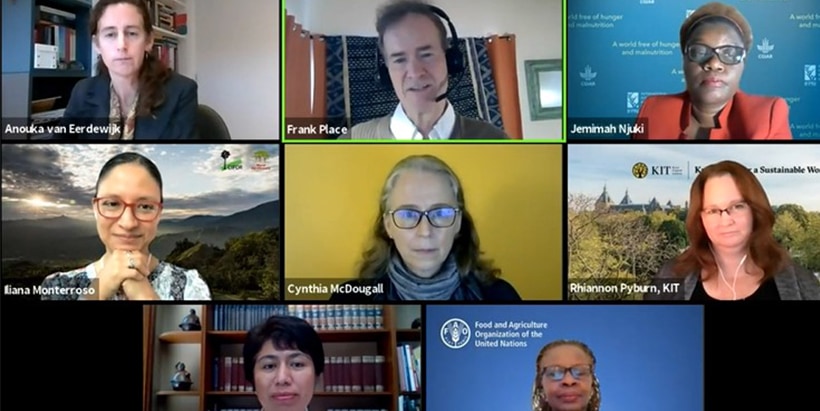 The past decade has seen a renewed and more comprehensive interest in gender equality and women's empowerment in agricultural development. This drive has created a unique opportunity to advance gender equality and institutionalize gender research within agricultural research for development (AR4D) organizations. A new book, "Advancing Gender Equality through Agricultural and Environmental Research: Past, Present, and Future," has been released as part of this overall drive and the growing body of evidence and ideas generated.
The book highlights the over 30 years of history and wealth of gender knowledge by over 55 gender researchers from CGIAR and partners, including IITA. The book will help discover how agricultural and environmental research and development contribute to gender equality and women's empowerment. For CGIAR, this is an opportune moment to take stock of progress and articulate a forward-looking agenda for future gender research with gender equality and women's empowerment at the center.
The book was launched in a virtual meeting organized by IFPRI and the CGIAR Research Program on Policies, Institutions, and Markets (PIM). During the launch, the moderator, Frank Place, Director of CGIAR Research Program on PIM at IFPRI, stated that the book is timely as its insights are indispensable for the One CGIAR's aim to contribute to the ambitious gender equality targets. He added that the book indicates a shift away from a typical instrumentalist outlook focused on how gender analysis can contribute to research objectives, such as improved productivity.