From model humans to human-centric models
From

CGIAR Initiative on NEXUS Gains

Published on

05.12.22

Impact Area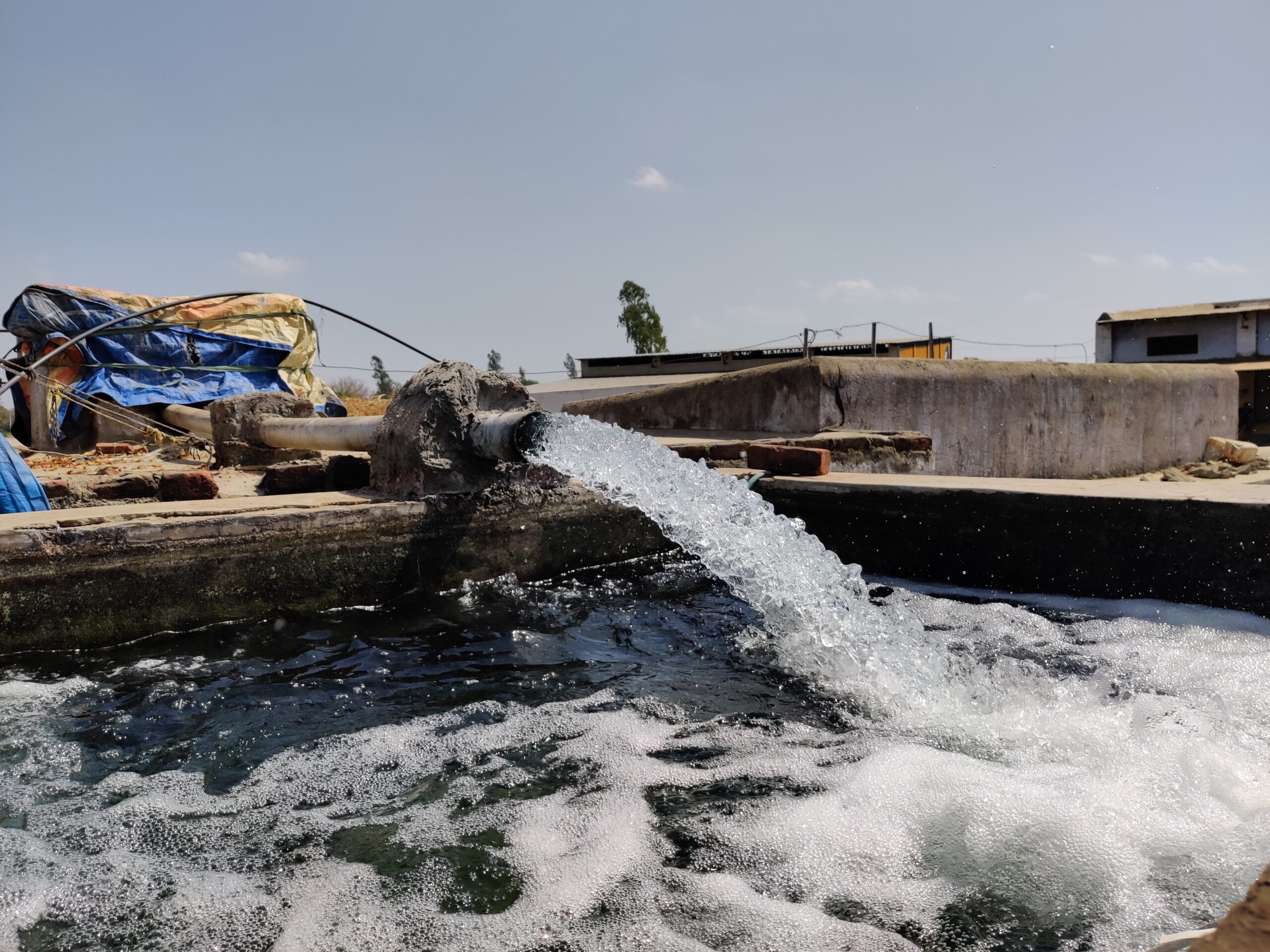 The northern state of Punjab is famed for being the breadbasket of India – it produces about a fifth of the country's wheat and a tenth of its rice – yet it is notorious for its groundwater crisis. Growing up in the city of Patiala in the southeastern corner of the state, however, Faiz Alam doesn't recall people talking about the groundwater level going down or how this should be managed. Nor did the notion of consulting with stakeholders come up during his training to become a civil engineer in Delhi. "My education was very technical," he recalls. "It was about how we build things, how we model water flows into a reservoir, and so on. The management aspect was completely missing."
Faiz's perspective began to shift once he commenced a master's degree in Environmental Engineering and Sustainable Infrastructure at the KTH Royal Institute of Technology Stockholm, Sweden. Here, a more holistic, practical approach was taught. Faiz became absorbed in questions of how engineering could better engage with water issues in the field. From there on, it made sense to move back to India, where he joined IWMI as a Researcher in Water Resources/Agricultural Water Management. Now, he is also pursuing a PhD at the Delft University of Technology, Netherlands.
Faiz observes that when he started his career as a hydrologist, he was expected to incorporate inputs from experts in other fields – agronomists, social scientists and economists, for example. But to a large extent, one would work within the parameters of one's own field before reaching out. He identifies this as problematic. "We have the tendency to make assumptions about how the people affected will behave, and conduct scenario-based modeling accordingly. But in reality, we have a dynamic set-up with feedback between engineering infrastructure and communities."
The NEXUS Gains Initiative, with its systems thinking approach, is designed to capture this dynamic feedback. In the half decade or so that Faiz has been with IWMI, the nature of collaboration has changed, becoming interdisciplinary rather than multidisciplinary. With academia increasingly embracing hybrid approaches, Faiz's field of socio-hydrology, which meshes hydrological modeling and geospatial tools with household surveys, econometric tools and behavioral studies, is very much part of a new academic zeitgeist.
With NEXUS Gains, Faiz hopes, it will all come together. Currently, he is working on integrating the inputs from this diverse range of tools into a model that accounts for the interdependencies between the water, energy, food and environmental sectors in India. The resulting dashboard is intended to assist sectoral ministries attempting to implement a plethora of policies and programs to visualize scenarios, and come up with an integrated planning approach for the Ganges Basin.
Stakeholder engagement is fundamental to this initiative and precedes the actual development of the dashboard. Faiz and his team are therefore drawing on their collective experience of not only developing models, but also the relationships they have been building across sectors and scales. Following final stakeholder consultations this month, they hope to agree on and kick off the more technical activities in early 2023. And while the intensive groundwork is challenging, given the sheer scale of the Ganges basin and range of stakeholders involved, Faiz emphasizes that is it absolutely essential.
Even if it sometimes takes researchers out of their comfort zone. The biggest challenges, and at the same time the most promising pathways, lie in influencing people and the institutions they are associated with to recognize that we must address interdependencies between sectors. That, in fact, a systems approach is the only way forward. In this regard, Faiz cites his interactions with policymakers as very positive, but notes that the key lies in enabling institutions to work together so that more than the sum of their parts is achieved.
With solar irrigation, to a large degree this has been facilitated by top-down, cross-cutting initiatives that have the explicit support of the Prime Minister's Office in India. With other innovations such as Underground Transfer of Floods for Development (UTFI), NEXUS Gains will be supporting the integration of existing projects on groundwater recharge. For both, it will be critical to see how the farmers who are meant to adopt such innovations are responding. "This is research for development, after all," says Faiz. "We can't just do research that has no uptake. The process of engaging with stakeholders is very productive, and it gives you a sense of accomplishment if the work you do is being taken up and having an impact on the ultimate beneficiaries of our work, the farmers."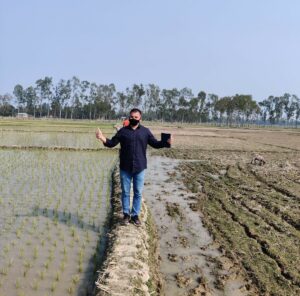 Faiz Alam (m.alam@cgiar.org) is based at the India office of the International Water Management Institute (IWMI).
This feature is part of a series of interviews with early career researchers about their work as part of the NEXUS Gains Initiative. For more information, visit the NEXUS Gains webpage or contact nexusgains@cgiar.org.
Header image: Faiz Alam/IWMI.