From bad to worse: How Russia-Ukraine war-related export restrictions exacerbate global food insecurity
From
Published on

13.04.22

Impact Area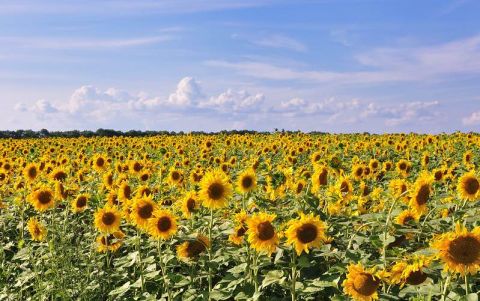 Global turmoil and supply shocks can increase a country's vulnerability to food shortages. In the past, countries have often resorted to restrictive trade policies to address food supply disruptions. The Ukraine-Russia crisis is no exception; a number of countries have imposed export restrictions in various forms.
With food prices already high due to COVID-related supply chain disruptions and drought-reduced yields last year, Russia's invasion came at a bad time for global food markets. Russia and Ukraine alone account for 12% of total calories traded. As the war continues, there is a growing likelihood that food shortages, particularly of grains and vegetable oils, will become acute, leading more countries to turn to restrictions on trade.
Thus this is a dangerous moment. Such measures benefit those in domestic markets, but at the expense of net food importing countries. Past experience suggests that these trade measures will put additional pressure on available food stocks, push prices up and potentially threaten food security for the poor.
In past crises, including the COVID-19 pandemic and the grain price spikes in 2007-2008 and 2010-2011, many countries restricted the trade of food, including grains and vegetable oils. Worse, export restrictions often had a cascading effect—when one country announced restrictions, others often followed suit, further exacerbating supply problems and creating a panicked atmosphere in global markets as importers sought to secure new suppliers, sending prices even higher.
To help understand the extent and scope of current export restrictions, we use IFPRI's food export restriction tracker to analyze how the war in Ukraine has affected global trade. This tool has been used extensively to track restrictions put in place during the COVID-19 pandemic. The new version of the tracker includes additional data that tracks the share of restricted exports in terms of kilocalories and U.S. dollars and to include restrictions on exports of chemical fertilizers (though we do not discuss the latter here). The online tracker can be found here, with its documentation.
Food export restrictions in response to the war in Ukraine
Since the Russian invasion of Ukraine on Feb. 24, the number of countries imposing export restrictions on food has climbed from 3 to 16 (as of early April 2022) (Figure 1). The total amount of exports affected by the restrictions represents about 17% of total calories traded in the world. Those restrictions include export bans implemented by 16 countries covering 29 separate measures, and account for 12.4% of traded calories; and export licensing requirements implemented by seven countries covering 10 separate measures and accounting for 4.6% of trade calories.