Former CGIAR scientist Dr. Rattan Lal named 2020 World Food Prize Laureate
From
Published on

12.06.20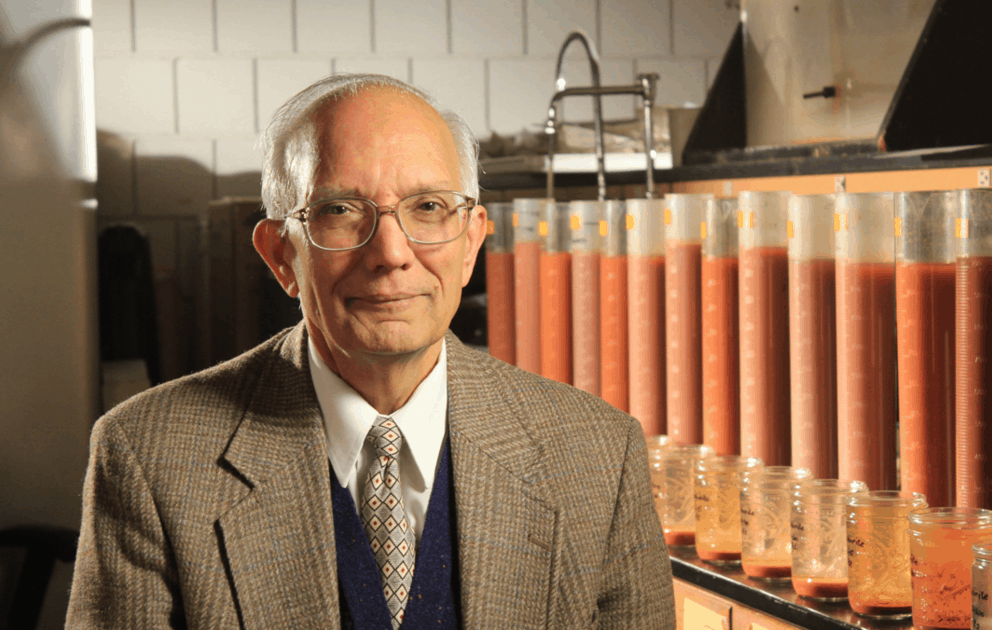 CGIAR is pleased to congratulate CGIAR alumnus Dr. Rattan Lal on being named the 2020 World Food Prize Laureate in recognition of his influential work on soil health.
So far, Dr. Lal's innovative soil-saving techniques have impacted the livelihoods of more than 500 million smallholder farmers, improved the food and nutritional security of more than two billion people, and saved hundreds of millions of hectares of natural tropical ecosystems.
Dr. Lal's history with CGIAR was highlighted by Dr. Gebisa Ejeta, chair of the World Food Prize Laureate Selection Committee and 2009 World Food Prize Laureate, during the announcement of the prize.
"You were at a CGIAR Center in Africa, while I worked at a CGIAR Center in India. I have watched your career expand and rise," said Dr. Ejeta, who spent part of his distinguished career at the International Crops Research Institute for the Semi-Arid Tropics (ICRISAT).
Dr. Lal spent 18 years at CGIAR Research Center International Institute of Tropical Agriculture (IITA), where he spearheaded research demonstrating that soil organic matter and carbon are crucial to sustaining and enhancing the quantity and quality of food production. Through analysis of soil degradation factors, he began working on building the physical health of soil and increasing the amount of organic matter contained in soil. He transformed and innovated techniques such as no-tillage, cover cropping, mulching and agroforestry, which contributed to protecting soil from the elements, conserving water, and returning nutrients, carbon and organic matter to the soil.
During his time at IITA, Dr. Lal taught his methods to researchers from around the world who came to the Nigeria-based CGIAR Research Center and also traveled to Brazil, Colombia, India, Indonesia, Malaysia, Peru, Thailand, and many other countries with tropical climates to practice and promote good systems for soil health. He also developed region-specific soil guides, alternatives to slash-and-burn agriculture, and technologies for sustainable intensification of agroecosystems. Through his efforts, the long-term sustainability of agroecosystems has improved globally and climate-related risks to farmers have been minimized.
"Soils of the world must be part of any agenda to address climate change, as well as food and water security," said Dr. Lal. "I think there is now a general awareness of soil carbon, an awareness that soil isn't just a medium for plant growth."
Dr. Lal currently serves as Distinguished University Professor of Soil Science and founding Director of the Carbon Management & Sequestration Center at The Ohio State University.
In addition to the 2020 World Food Prize, Dr. Lal has also been recognized with numerous international awards, including being named a co-laureate of the Nobel Peace prize in 2007 for his contributions to the Intergovernmental Panel on Climate Change (IPCC), both the GCHERA World Agriculture Prize and the Glinka World Soil Prize in 2018, the 2019 Japan Prize, and the Norman Borlaug Award in 2005.
CGIAR shares Dr. Lal's belief in a holistic approach to the challenges currently facing food systems, and the critical role of science in developing sustainable solutions. CGIAR actively advocates for a One Health approach through which human health, animal health, and environmental health are interdependent and without which food systems are fragile. CGIAR believes in Dr. Lal's vision that improved soil health enhances agricultural production, improves the nutritional quality of food, restores the environment, and mitigates climate change, and is proud to be a part of his illustrious career.
"It is a particular source of pleasure and pride to learn that the prize selection committee recognizes the outstanding work of another former CGIAR scientist, noting that Dr. Lal spent eighteen years of his illustrious career with IITA, contributing to the reputation of IITA as a center of excellence through the soil physics laboratory he set up," said Marco Ferroni, Chair of the CGIAR System Management Board.
The recognition of Dr. Lal is the latest connection between CGIAR and the World Food Prize. In addition to Dr. Lal, a number of scientists and researchers from, or associated with CGIAR Research Centers have been recognized for their work and awarded the World Food Prize, the Norman Borlaug Field Award and the Norman Borlaug Medallion:
Header photo: Former IITA scientist Rattan Lal joins other researchers associated with CGIAR in being recognized for their work by the World Food Prize. Photo by World Food Prize.