Farmers in southern Mali dial 'S' for success
From
Published on

19.01.22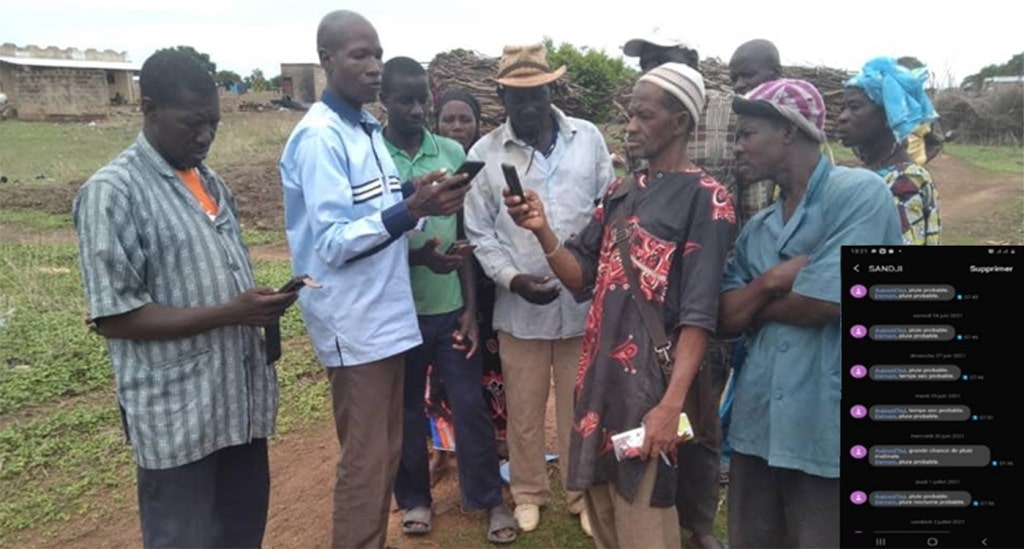 Sènèkèla/Sandji mobile-based services make climate and agro-advisory information available to farmers under the CSAT project to significantly aid crucial on-farm decisions so that smallholders get more from their farms.
A group of farmers in Mali's Sikasso region swear by mobile-based services that aid in making crucial decisions on the farm. Providing timely weather forecasts and advice regarding all thing's agriculture, the services by Orange Mali, a leading telecom services provider in Mali, has helped the group reduce costs, avoid crop loss and save time in farming.
"In August, I noticed that my maize plot had been attacked by insects. I called the Sénèkèla call center, which advised me in the use of phytosanitary products and I was able to treat my plot effectively," says Mr Seydou Koné, a farmer in the village of Senina.  Sènèkèla/Sandji are the services.
In June 2021, 100 smallholder farmers in Sikasso and Kadiolo were introduced to the Sènèkèla/Sandji platform that sends out weather forecasts as messages to the farmers (Sandji) and offers agriculture advice through a call center (Sènèkèla). Agronomists at the Sènèkèla call center provided advice in several local languages regarding cultivation methods, seeds and sowing times, while Sandji sends out accurate, reliable and localized weather forecasts for a radius of 3 km in French and Bambara.