Farmers Can Get Ahead of Locust Swarms 
From
Published on

09.03.22

Impact Area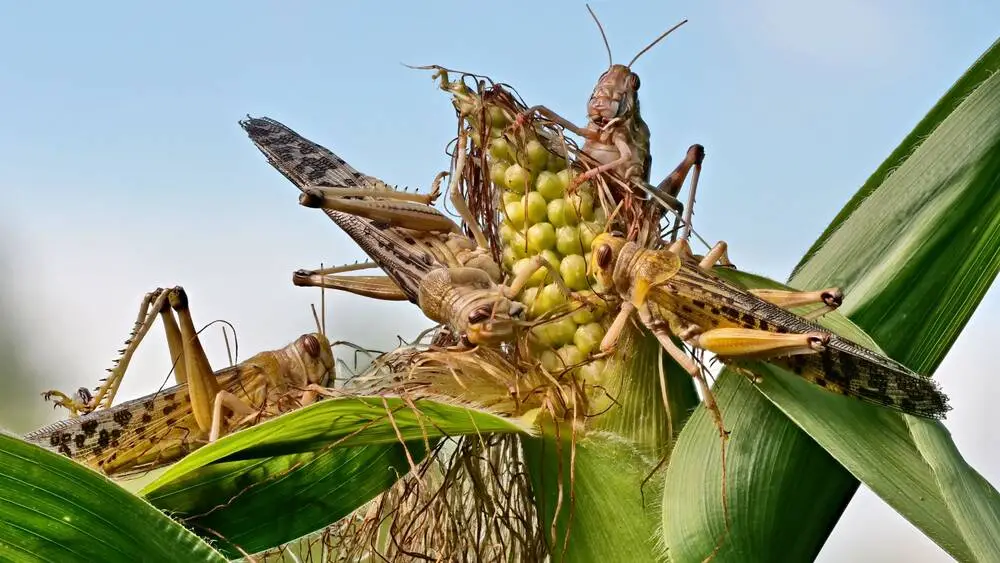 ICARDA is grateful to the CGIAR Platform for Big Data in Agriculture and JDC-GRID for funding this project, and to  TomorrowNow.org, Tomorrow.io, Digital Green, Kenarava Group Ltd, and The Bug Picture for their partnership.
By Georgina Campbell Flatter, Executive Director of TomorrowNow, a visionary non-profit transforming African weather systems so that EVERYONE can survive and thrive in our changing climate.
On January 17, 2020, the United Nations activated an emergency protocol in Kenya and Ethiopia, warning their populations about the onset of the worst desert locust infestation in decades. For months, swarms of desert locusts, some larger than New York City, swooped down on lush fields, devouring every single blade of grass and ripe grain in sight.
Between 2019 and 2021, successive outbreaks damaged the livelihoods and food security of millions of people across East Africa, the Arabian Peninsula, and the Indian Subcontinent. In Madagascar, an island country devastated by four decades of drought, locust infestations amplified the food security crisis. Today, 1.3 million Malagasy people face severe hunger, and another 30,000 suffer from life-threatening famine.