Digital phenotyping technologies set to take off across CGIAR
From
Published on

08.12.21

Impact Area
Funders

Australian Centre for International Agricultural Research, Bill and Melinda Gates Foundation, Germany, UK, United States of America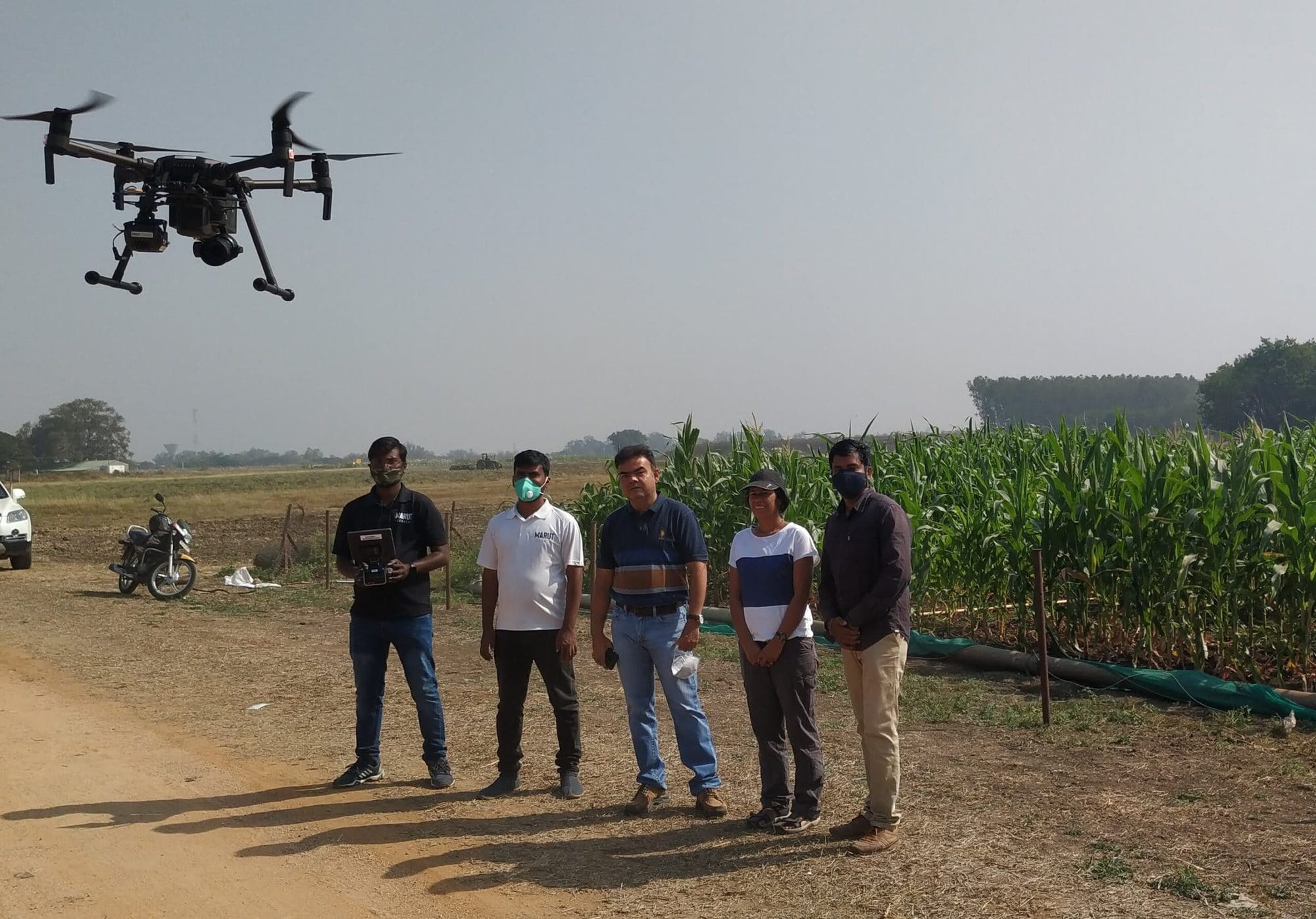 New and more accessible digital phenotyping technologies and methods can help breeding programs collect data faster and better. EiB is partnering across CGIAR to expand, accelerate and streamline adoption.
In the last few years, there has been a tool, technique and technology revolution in phenotyping. To ensure these are better streamlined across CGIAR and national crop breeding programs, CGIAR Excellence in Breeding (EiB) and partners deployed the Unmanned Aerial Vehicle (UAV) initiative. The project led to the development of key operating procedures and a model for a more centralized approach to rolling out the technology.
The project involved the International Maize and Wheat Improvement Center (CIMMYT), International Crops Research Institute for the Semi-Arid Tropics (ICRISAT) and CGIAR Big Data, and aimed to kick off a small revolution in the way operations teams measure plant traits.
Benefits of technology
In the plant breeding world, measuring plant traits can be time-consuming and challenging. However, with digital phenotyping, programs can expect to see an improvement in speed, accuracy and efficiency, and potentially reduced costs.
"Technicians face practical problems on the ground to generate data," says Sobhan Sajja, head of ICRISAT's crop improvement team. "Large fields take lot of time in capturing data manually resulting in improper data sometimes. Drones cover this gap".
For example, instead of sending teams of data gatherers out to physically examine plots, drones fitted with various cameras and sensors can collect data just by flying over the plot. Satellite images and portable devices/smartphones can also be used to speed up data collection and ensure better consistency. This means measuring traits such as plant size, ripening time or even disease can be done much faster, and with sufficient accuracy. It also makes it easier to include important traits that are often ignored due to time-consuming manual assessment processes, such as staygreen traits.
Photo credit: ICRISAT
Read the full article here.