COVID-19 is shifting consumption and disrupting dairy value chains in Ethiopia
From
Published on

01.06.20

Impact Area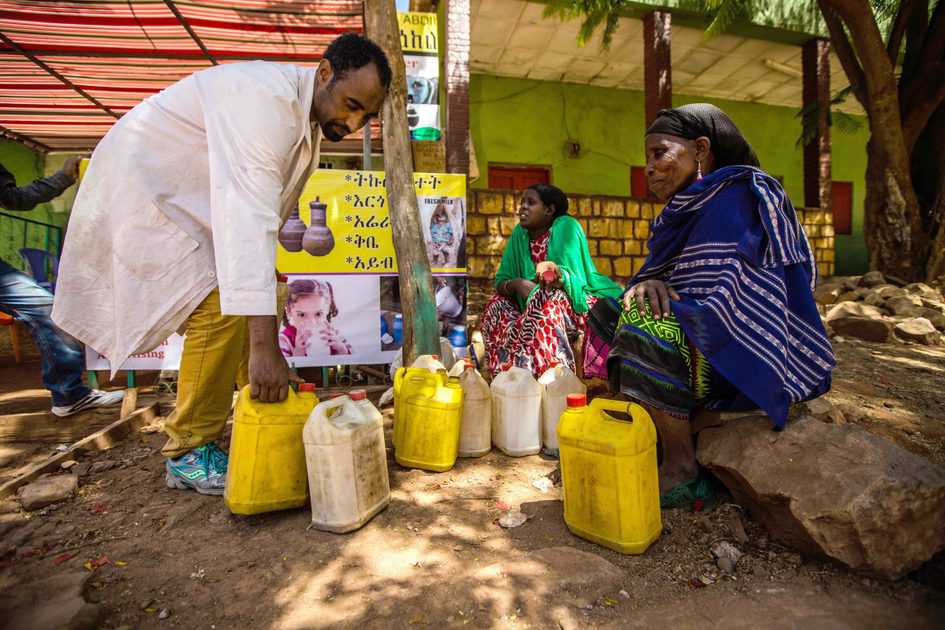 COVID-19 has disrupted food systems in many countries; however, as we are learning, the impacts vary and are driven by a variety of factors. In general, labor-intensive and perishable food supply chains are most susceptible. Agajie Tesfaye, Yetimwork Habte, and Bart Minten provide results from a qualitative assessment of dairy supply and consumption in and around Addis Ababa, Ethiopia. Compared to livestock value chains elsewhere, Ethiopia has a number of context-specific issues, from consumption back through production—including consumer perceptions of health risks from different types of milk products and the relative resilience of production to disruptions of input supply.—John McDermott, series co-editor and Director, CGIAR Research Program on Agriculture for Nutrition and Health (A4NH). 
The COVID-19 crisis is having a range of impacts on food consumption and value chains everywhere—containment measures, lost incomes, and perceptions of disease risk are altering availability and consumer preferences. To understand the effects of the COVID-19 crisis on Ethiopia's important dairy sector, we conducted a qualitative appraisal of the dairy value chain supplying Addis Ababa. Between April 15 and May 10, we interviewed nearly 100 commercial and small dairy farmers in urban and rural areas, dairy processors, traders, development agents, urban retailers, and consumers.
Overall, the survey indicates that the Ethiopian dairy sector has experienced only moderate impacts—especially compared to the livestock sectors in China and other countries. However, certain segments of the industry—particularly raw milk vendors and small dairy shops—have been hit hard.
Photo credit: Morgana Wingard/USAID
This blog post is part of a special series of analyses on the impacts of the COVID-19 pandemic on national and global food and nutrition security, poverty, and development. The blog series is edited by IFPRI director general Johan Swinnen and A4NH director John McDermott. See the full series here.