COP 27 leaders urged to kick-start restoration of soil ecosystems
From
Published on

07.11.22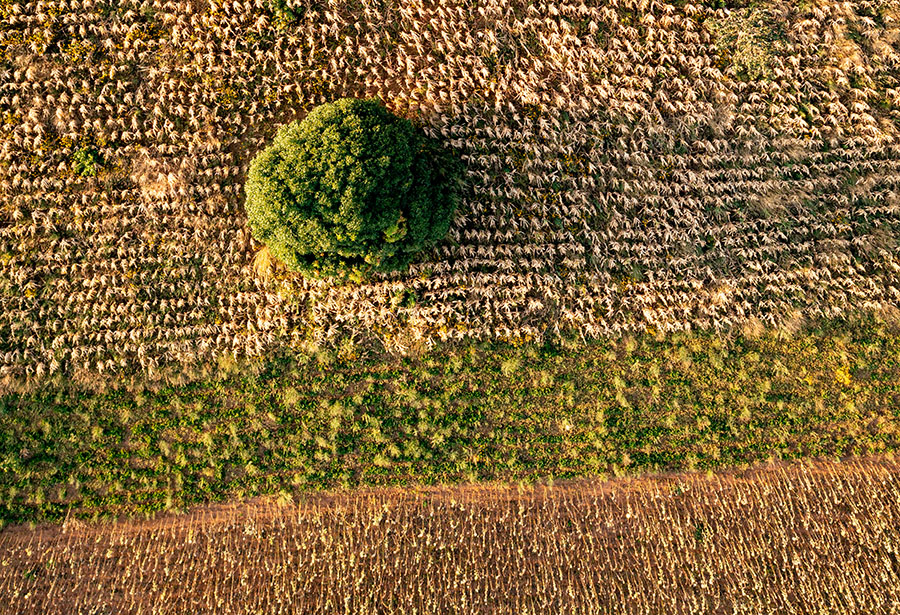 The loss of intact forests in Central African countries has skyrocketed since 2000, reaching an all-time high in the last five years, a new report shows
The first-ever Food Systems Pavilion to be featured at a UN Climate Change Conference represents an enormous opportunity to ensure that the health of the planet's soil – and with it, all the nutritional, ecosystem, and climate benefits soil provides – is considered by policymakers in discussions at COP27, say soil experts.
With over half of the globe's agricultural soil already badly degraded, government leaders and legislators must take quick and significant actions to halt the destruction and kick-start restoration of soil ecosystems, said Leigh Ann Winowiecki, co-leader of the Coalition of Action 4 Soil Health (CA4SH), one of the host organizations of the Pavilion.
"Let's remember: soil is the absolute foundation of life on land, on our planet," said Winowiecki, a soil systems scientist for the Centre for International Forestry Research – World Agroforestry (CIFOR-ICRAF).
But although it's the very basis of the world's food systems – as well as the third-largest carbon sink –  soil has never been officially recognized at COP.
"Soil is literally and physically central to our existence. It's the skin of our Earth," added Winowiecki,  whose coalition co-leaders include World Food Prize laureate Rattan Lal, distinguished professor of soil science at Ohio State University (OSU), and Kelly Witkowski of the Inter-American Institute for Cooperation on Agriculture (IICA) in Costa Rica. Other coalition partners include World Wildlife Fund (WWF) and the UN Convention to Combat Desertification (UNCCD).
This emphasis on food systems and resources, via the  Pavilion at COP27 in Sharm El-Sheikh, Egypt 6–18 November 2022, shines a powerful spotlight on issues of soil health, food and nutrition security, and the need for rapid action to promote both. The alternative is already extremely costly: soil degradation has compromised the lives of more than three billion people and costs the global economy as much as USD 10.6 trillion per year.
In response, the CA4SH, a multi-stakeholder platform launched at the UN Food Systems Summit in 2021, has drafted an urgent Soil Health Resolution for governments to endorse and issue publicly during COP27. With government leadership and multi-stakeholder partnerships, co-signing such a declaration is critical, argues CA4SH, for the full contributions of soil to be realized.