CGIAR Initiative on One Health holds annual planning meeting
From

CGIAR Initiative on One Health

Published on

16.05.23

Impact Area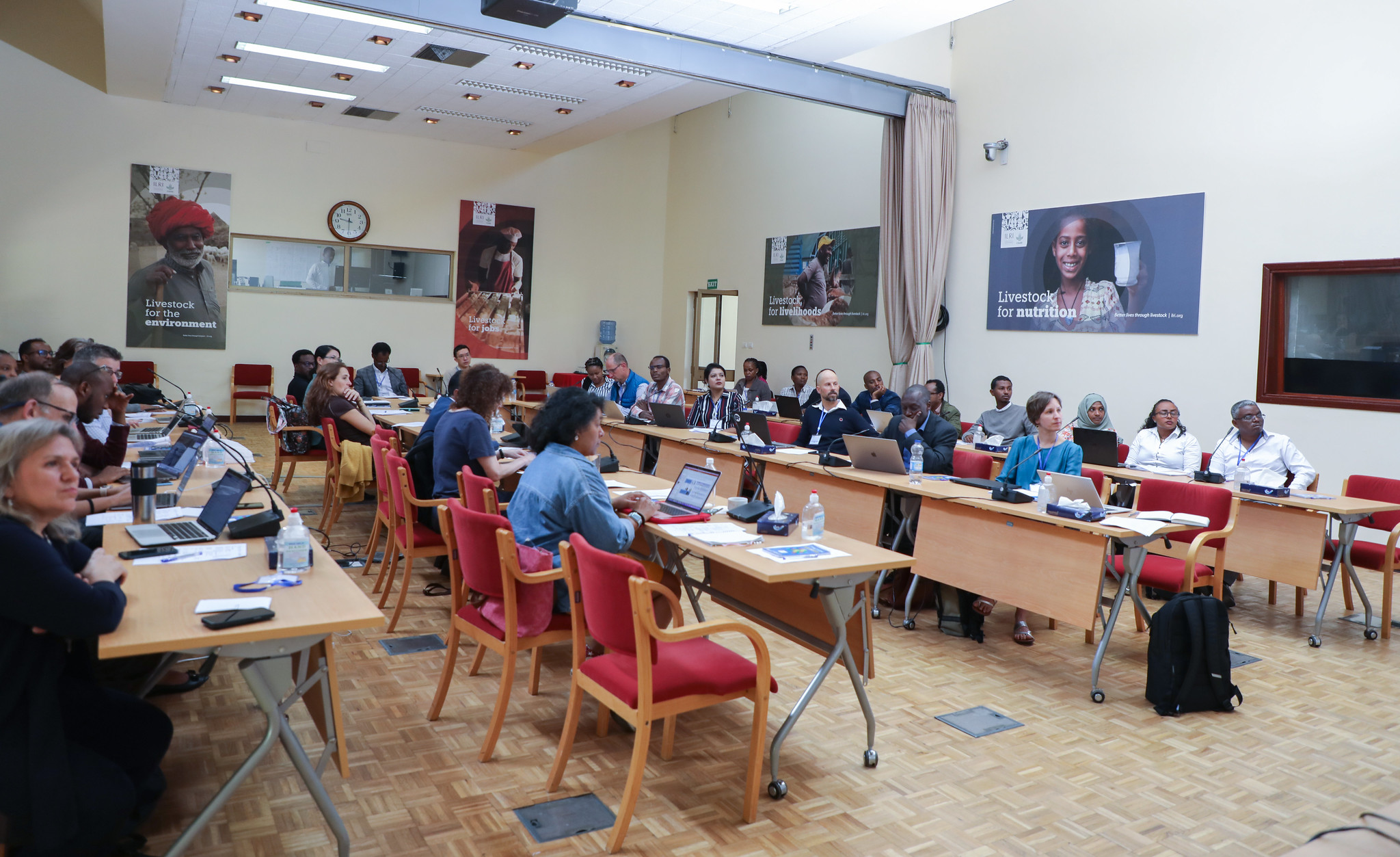 On 24–25 April 2023, the CGIAR Initiative on One Health held its annual planning meeting at the Addis Ababa campus of the International Livestock Research Institute, with some participants joining online via Microsoft Teams.
The goal of the meeting was to bring together the work package leaders and core team to review the initiative's achievements of 2022 and plan the research activities and deliverables for 2023.
The specific objectives of the meeting were to:
review achievements of 2022 and discuss activities and deliverables planned for 2023 by each work package;
coordinate cross–work package activities including study locations, joint projects and collaboration with other initiatives;
discuss and reflect on communication, monitoring and evaluation, gender, scaling, staffing and budget; and
build the team and engage with partners in Ethiopia and the region at large.
For a deeper dive into the initiative's research in Ethiopia, a stakeholder workshop was held on 26 April 2023 at the same venue with a focus on two key research activities being undertaken in Ethiopia, namely, a food safety intervention targeting meat vendors in Addis Ababa's informal food sector and water quality monitoring and modelling of antimicrobial resistance in the Akaki watershed.
The stakeholder workshop was also a useful opportunity for national One Health coordinators to share experiences from their respective national One Health platforms in Côte d'Ivoire, Ethiopia, Kenya and Uganda.
The meeting reports are accessible via the links below.
Citations
Lore, T.A. 2023. CGIAR Initiative on One Health annual planning meeting, 24–25 April 2023. Nairobi, Kenya: ILRI.
Lore, T.A. 2023. CGIAR Initiative on One Health: Ethiopia stakeholder workshop, 26 April 2023. Nairobi, Kenya: ILRI.
Photo: Participants at the CGIAR One Health initiative annual planning meeting held at ILRI Addis Ababa campus, 24–26 April 2023 (credit: ILRI/Apollo Habtamu)