CGIAR to host the next ICTforAg conference in November 2023
From

CGIAR Initiative on Digital Innovation

Published on

29.06.23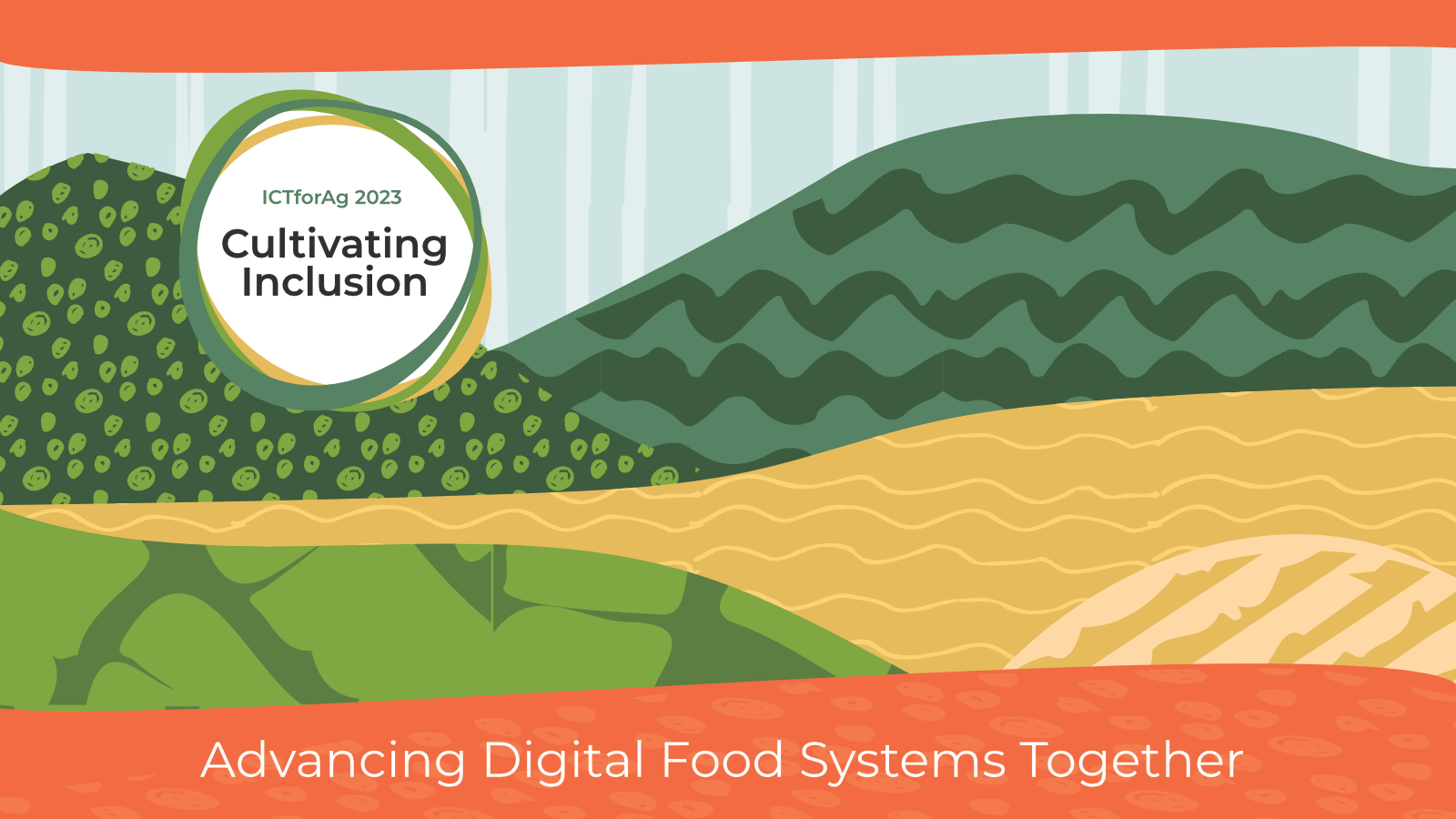 The next ICTforAg conference will take place from 7-9 November 2023. A recent online launch event shared the 2023 theme, Cultivating Inclusion, details of how to participate in the 2023 and 2024 conferences, and a successor to the Inspire Challenge.
ICTforAg is an annual event where agricultural stakeholders and technology experts gather to share knowledge, find solutions and form partnerships to address challenges in agri-food systems across low- and middle-income countries.
Over the years, ICTforAg has transitioned to an online global forum with more than 3,000 participants from 123 countries in 2022. For the next evolution of ICTforAg, CGIAR is hosting and implementing the event with DevGlobal, in partnership with USAID and DAI Digital Frontiers. Through the partnership, CGIAR will implement ICTforAg as a virtual conference in 2023 and take it to a hybrid format event in CGIAR locations around the world in 2024.
"The event is a great opportunity to bring together people from around the world who are working in the agriculture sector, especially those focused on low- to middle-income countries and smallholder farmers, so they can share and learn about using digital technology appropriately, effectively, responsibly and inclusively," said Josh Woodard, Senior Digital Advisor with the USAID Bureau for Resilience and Food Security.
"Thanks to recent research we know that the adoption and benefits of digital technologies are not necessarily guaranteed," said Andrea Gardeazabal, co-lead of the CGIAR Initiative on Digital Innovation. "In many cases digital technologies have been proven to mirror and reproduce existing power relations. We know that ICTs have the potential to strengthen resilience in Africa but that strengthening has been highly uneven, and we also observe a disconnect between pilots and scaling applications. In bringing the theme of cultivating inclusion to this community, we aim to shine a light on these critical issues."
The first keynote speaker was also announced: Kentaro Toyama, co-founder of Microsoft research India and Kellogg professor of community information at the University of Michigan. Toyama spoke in depth on his theory that technology amplifies existing human forces, which has important implications to ensure that they have a positive and inclusive impact. "If we prioritize people in our approach, I think there is a lot of potential for AI and other forms of technology in agriculture," said Tomaya during the launch event. "If the people bringing digital technology to the scene partner with organizations or governments so that digital is truly integrated with other attempts to support farmers, there are a whole range of ways in which digital technology can support agriculture."
Jawoo Koo, Digital Innovation Initiative lead, then announced the renewal of the Inspire Challenge, which has paired researchers and innovators to tackle key challenges for digital agriculture. More details about the application process will be announced in August.
For more information on the upcoming ICTforAg conferences, and to participate in developing the agenda, sponsorship and competitions, sign up for the newsletter at https://www.ictforag.com/contactus.