Big Data and Agricultural Research: Results of Online Survey
From

Independent Advisory and Evaluation Service

Published on

16.11.21

Impact Area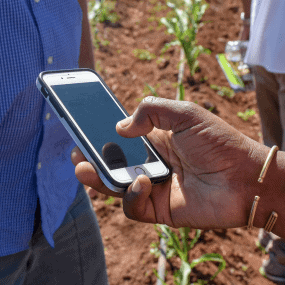 The digital revolution has changed the ways of working, accessing information, and connecting with each other. Over the past three decades, the world saw a tremendous increase in the amount of data that can be recorded, shared, and stored.
How can this revolution be used to create a more efficient global food system, in a world facing climate variability and environmental degradation? Can an increase in the quantity and quality of open big data accelerate and enhance the impact of international agricultural research?
As a response to those questions, CGIAR invests in the curation and maintenance of its data and knowledge products through a five-year (2017-2021) CGIAR Platform for Big Data in Agriculture (the Platform).
In its 2016 Proposal, CGIAR defined big data as "harmonized, interoperable, and contextually integrated datasets and publications from multiple disciplines relevant for CGIAR's research and development goals." The Platform's main goal is to increase the "impact" of agricultural development by embracing big data approaches to solve development problems faster, better and at a greater scale than before.