Bayer develops herbicides for cassava to tackle weeds and raise yields
From
Published on

28.10.21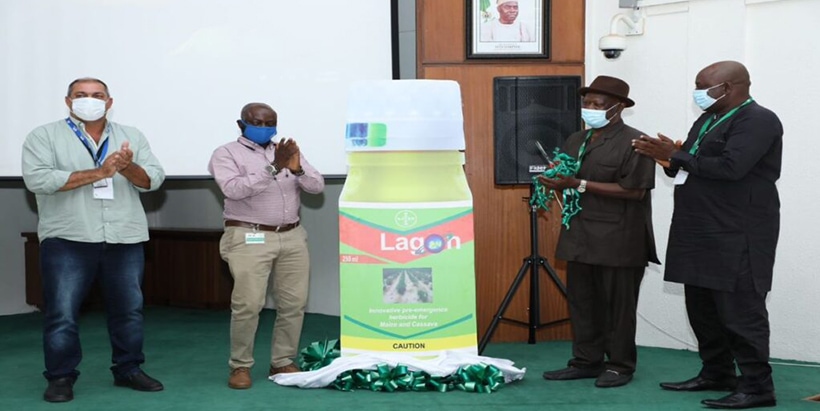 Bayer has developed and launched a new crop protection product known as Lagon to help farmers tackle the problem of cassava weeds in cassava and boost yield. Tested on more than 200 trials and demos across Nigeria and Tanzania, users rated Lagon among the best preemergence herbicides for controlling grasses and broadleaf weeds in cassava.
"The launch of Lagon today provides a big relief to farmers," said Bayer Nigeria Country Sales Manager, Temitope Banjo. "These are exciting times for cassava farmers, and they need not worry about weeds anymore," he added.
Weeds are a major challenge to increased cassava productivity in Nigeria and Africa in general, with women spending about 500 hours annually to keep a hectare of cassava weed-free using hoes. The manual method of weed control compromises the health of resource-constrained farmers, and in some cases, children are pulled out of school to support weeding.