Australia's Murray-Darling Basin shows why the 'social cost of water' concept won't work
From
Published on

10.07.23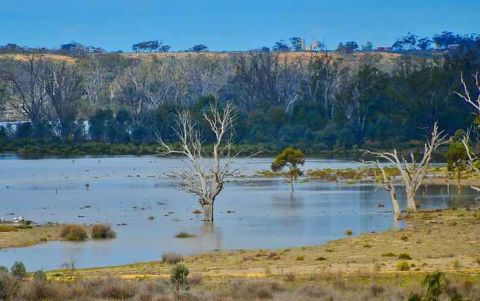 OPEN ACCESS | CC-BY-4.0
Access to safe, clean water is a basic human right. But water scarcity or barriers to access can cause conflict within and between countries.
Fights over water can be expected to intensify as the world warms, evaporation increases and rainfall becomes less predictable. So we'll need to work even harder to resolve disputes and share this precious resource.
Earlier this year, for the first time in almost half a century, the United Nations held a conference squarely focused on water (Figures 1, 2). Thousands of water experts gathered in New York for three days in March to chart a way forward.
We were among the delegates. Since then, we have discussed and debated ideas that surfaced at this international meeting. Some were worthwhile, but others were wrong. In particular, we challenge the concept of a global "social cost of water."