Asking the right questions to the right people
From
Published on

12.09.22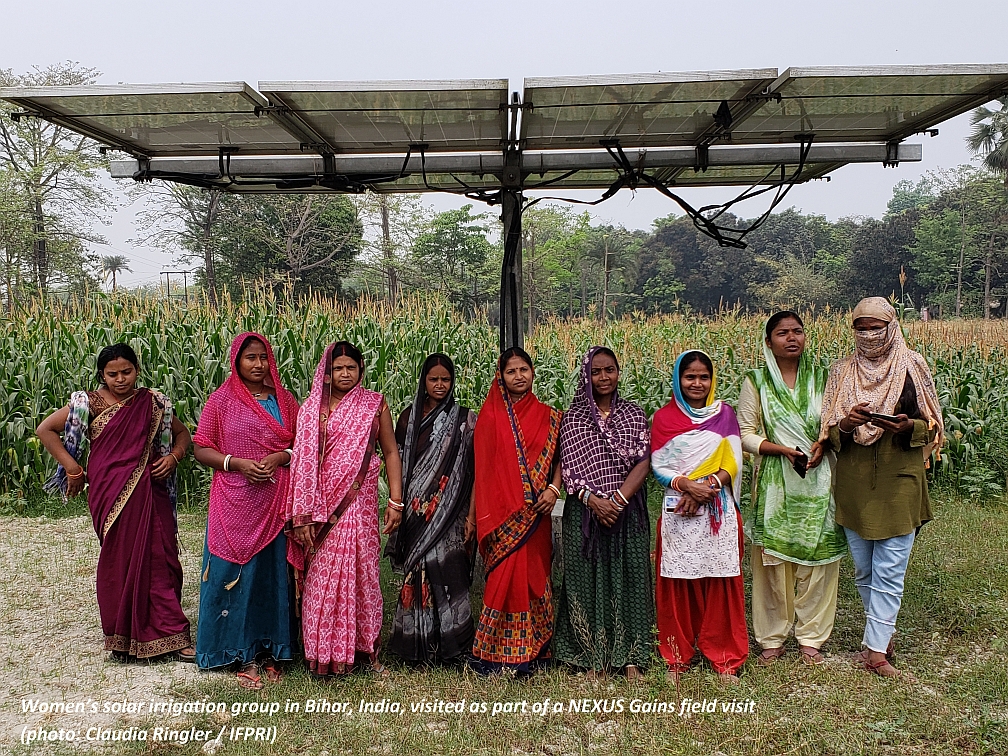 Improving governance of water and energy requires a better understanding of how these resources are accessed and used by rural women and men
For Muzna Alvi, a research fellow with the International Food Policy Research Institute (IFPRI)'s Delhi office, it's evident that women's empowerment leads to better outcomes for households, including better nutritional outcomes and better choices for girls. This is much more than hearsay, as assessments using the Women's Empowerment in Agriculture Index (WEAI) and associated tools have demonstrated over the past decade. But to get to the point where women's roles and needs in farming households are being taken into account in national policy and development programs, we need to ask women what they really want. For Muzna and the NEXUS Gains initiative, this means asking the right questions.
Muzna began her research career as a labor economist, trained to analyze thousands of employment records collected through labor surveys. During her PhD at Michigan State University, she began studying the relationship between ethnic and social identity and the impacts on economic status, education and employment, particularly for women. With her work at IFPRI, and especially with the NEXUS Gains Initiative, Muzna pivoted to agricultural economics and the design of surveys that consider exclusion and marginalization within and across the interfaces of water, energy, food and the environment (WEFE).
NEXUS Gains sets out to see how rural women and men can participate in the energy economy, for example through solar-powered groundwater irrigation systems. To better understand women's energy needs and the social and economic challenges they face to access resources and technologies, Muzna is developing and piloting a Women's Empowerment through Energy Index (WEEI), based on the WEAI, as part of an extensive data collection exercise in India, Nepal, Pakistan and Uzbekistan from 2022-2023. Energy and water demand and use for domestic and agricultural purposes will be measured across and – crucially – within households. The whole point of Muzna's research, in fact, is to dig deeper into households in order to positively influence outcomes for the community as a whole. As with the WEAI, it is hoped that a better understanding of the relationship between energy use and women's empowerment metrics over time will contribute directly to policies and programs directed at improving both rural energy access and women's empowerment.
For Muzna and her colleagues in NEXUS Gains, incorporating systems thinking is also an ongoing challenge – they are constantly learning from each other about how best to apply it to systems transformation across WEFE sectors. "We've had to correct our own biases," she admits, citing as an example how thinking has evolved from including women on survey teams to better engage with potential female respondents, to recognizing that women in dual-headed households – and not just in the women-headed households that are increasingly the norm in regions affected by outmigration in India, Nepal and Pakistan – are equally capable of talking about how their agricultural and domestic activities intersect with the environment. Women should thus be sought out through appropriately targeted and designed surveys. Gaining gendered insights through better survey design is a shift from the norm, according to Muzna: "We hope that the work we do is a piece of the larger puzzle of how agri-food systems work, and women's central role therein."
Learning, however, can also take place at the community level. Building on groundwater governance games developed by CGIAR and tested in India and Nepal, NEXUS Gains plans to introduce collective action games in 100 villages along the Syr-Darya River in Uzbekistan. In a region burdened by a legacy of inefficient centralized governance focused on maximizing productivity, such games have the potential to trigger behavior change through social learning in relation to the WEFE nexus and bring about community-level changes that can drive more inclusive governance. This, in turn, is fundamental to achieving better outcomes for agricultural productivity, community wellbeing and ecosystem health.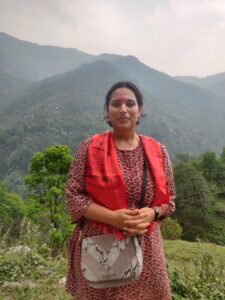 Muzna Alvi (M.Alvi@cgiar.org) is based at the India office of the International Food Policy Research Institute (IFPRI).
This feature is the first in a series of interviews with early career researchers about their work as part of the NEXUS Gains Initiative. For more information, visit the NEXUS Gains webpage or contact nexusgains@cgiar.org.